Product Information
Auto Uplink technology automatically adjusts to suit all your Ethernet cables
Every port automatically senses the right speed and duplex mode
Low power consumption, enabling these switches to run cool without a fan
Works with PCs, Macs, servers, printers & virtually any Ethernet device
Attractive, compact platinum design blends seamlessly into your home decor

Hang on tight! Your network will soar when it's hooked up to NETGEAR's FS605! This powerful plug-and-play switch connects at 10 or 100 Mbps and makes it easy to link as many as five computers or peripherals to your Ethernet network. You'll experience maximum performance for 10 or 100 Mbps devices with five ports that automatically sense the correct speed while Auto Uplink on the ports adjusts for the different types of Ethernet cables. The FS605's sleek case has lights on the front for easy monitoring. Installation into your home network couldn't be simpler and, once powered on, it begins cool and silent operation - without an internal fan.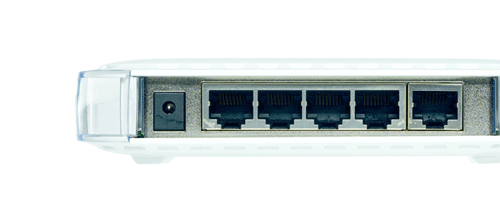 Versatile
Connects up to five computers, servers, printers, switches or any other Ethernet devices at 10 or 100 Mbps over Ethernet cables. Works with virtually any operating system (Microsoft Windows, Apple Macintosh, Linux and more).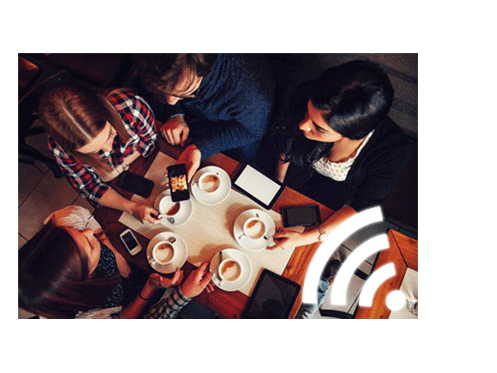 User Friendly
Designed specifically for home and small office users with Plug-and-Play installation, rear ports that reduce cable clutter, and front status lights for easy monitoring. Engineered without the need for internal fans, these operate silently.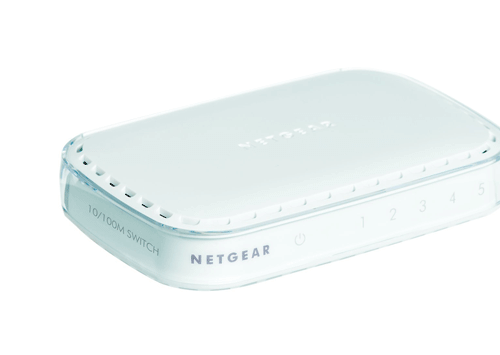 Resourceful
All five ports deliver automatic speed and duplex sensing, plus Auto Uplink adjusts for different Ethernet cable types to make the right link every time ensuring you have no connection problems from using the wrong cable.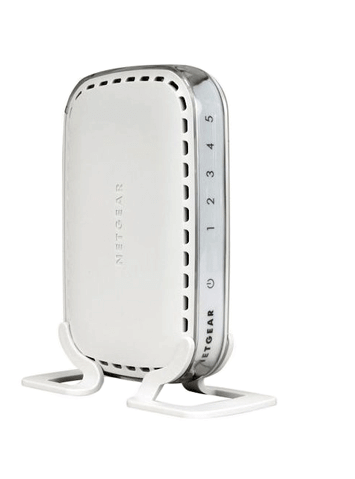 Well Designed
Sleek, modern case combines with other NETGEAR Platinum products so you can place them on top of each other. Or you can use the included vertical stand to conserve desk space. Trust your network to NETGEAR's built-to-last reliability from using high-quality components.
Easy to Use
Once you connect the hardware, your switch is operating! Auto negotiation takes care of the speed and duplex, while Auto Uplink eliminates the need for toggle switches or special crossover cables.