Office 2013
Office 2013 is jam packed with latest development of the Office Suite. Office 2013 has been optimised for touch and responds to touch and stylus as naturally as to keyboard and mouse. So you can easily create, edit and read documents on touch-enabled device, including those powered by Windows 8. Office 2013 comes in three different packages, you can select from Home & Student, Home & Business or Professional. Each suite caters to the specific needs of each user. Office Home & Student is the ideal option for home users and students who just need the core suite functions such as Word, Excel, PowerPoint and OneNote. Whereas Home & Business and Professional editions provide users to balance home and work life more efficiently with additional programs such as Outlook, Publisher and Access. All Office 2013 suites gives you access to 7GB of online storage through SkyDrive. Please not that these suites are for 1 PC only.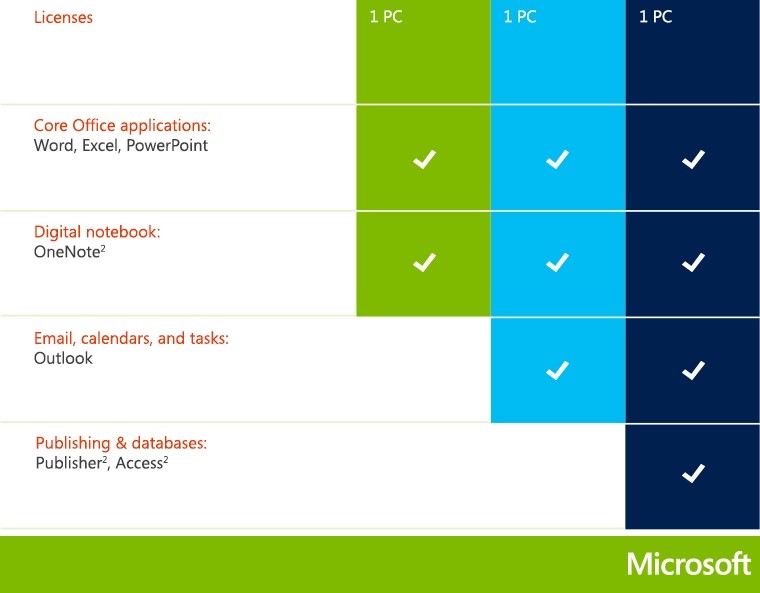 UH OH!
Would you like to try again?
Did you spell the words correctly? You could try fewer search words...
Perhaps more general search terms? How about alternative words?

You can even call our helpline on

Our experts will be happy to help you find what you're looking for!