Commercial Displays
Capture customer attention and boost sales with a professional commercial display. Whether it's a commercial-grade Ultra HD display that allows you to deliver impactful video content in stunning 4K quality or a smart signage platform that combines all the functions of professional digital signage with the entertainment value of an HD TV, then Laptops Direct has a large format display to suit your business needs. All our commercial displays are engineered for maximum performance and reliability to ensure you always send the right message to your customers no matter the environment. Check out our latest deals on all the biggest brands online or give one of our trained advisors a call.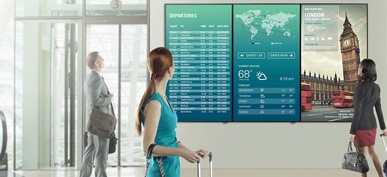 Outstanding durability and performance

Increase sales by continually drawing and informing audiences with rich content delivered on superb-quality digital signage. Operate seamlessly and continuously with 24/7 durable performance.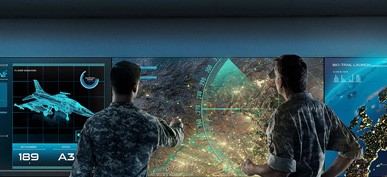 Innovative to the touch

Enhances information accessibility by giving users the option to navigate your content in a more intuitive way - from store directories to maps, menus and more...