Product Information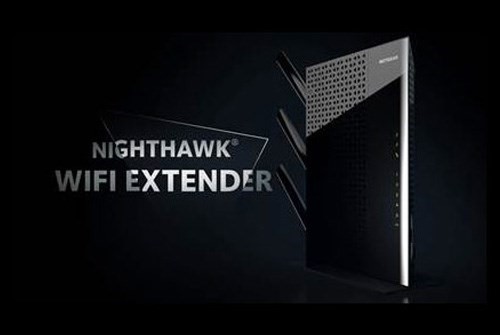 Compatible with any standard Wi-Fi router the NETGEAR EX7000 Nighthawk AC1900 Simultaneous Dual-Band WiFi Range Extender boosts your existing Wi-Fi coverage and speed. Delivering you dual band Wi-Fi up to 19000Mbps. With a dual core 1GHz processor maximum Wi-Fi performance is enabled. Perfect of streaming videos and gaming.
Speedy, boosted Wi-Fi
The range extender will not only extend your Wi-Fi's coverage in the home, which will help eliminate dead zones, but it will also strengthen the connection.
The dual core processor, 700mW high-powered amplifiers and three external antennas work together to extend your Wi-Fi coverage within your home and even in to the garden. Signals lock on to your devices leaving you free to use your mobile devices to their full potential without breaking connection and no frustration.
FastLane technology uses both Wi-Fi bands to create one speedy connection. This is ideal for those who love gaming or HD streaming.
Connectivity
Five Gigabit ports give you the option to connect multiple devices to your Wi-Fi such as your games console, Blu-ray player and smart TV.
Using a wired Ethernet connection Access Point mode can create a Wi-Fi hotspot. Access and share storage 10 times faster with the USB 3.0 port. Making it simple to share things with the whole family. There's also Access scheduling for parental controls.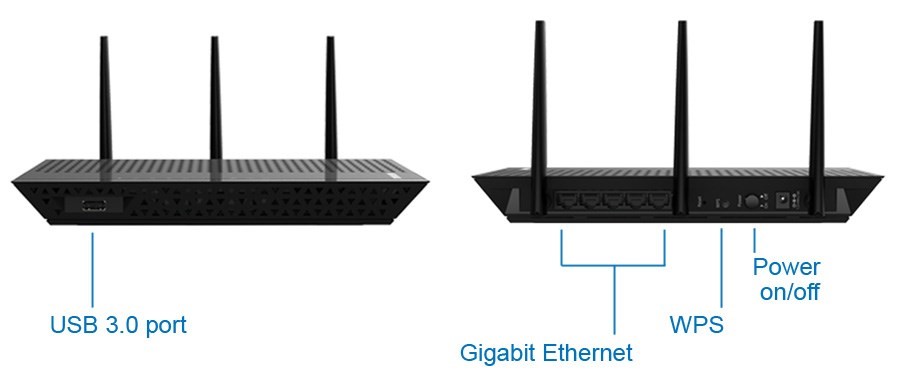 Effortless printing
Using the USB port connect your printer and print from anywhere within the home via your mobile, table or netbook. This NETGEAR range extender also supports AirPrint, making it simple to print straight from your iPhone or iPad.
Analytics app
Using the NETGEAR Wi-Fi analytics app you can check your networks status, Wi-Fi signal strength, identity crowded Wi-Fi channels and more, giving you the power to optimise your Wi-Fi.
Installation
CD installation is a thing of the past, it can all be done using your browser. Making set up simple for all your devices. Use the Push 'N' Connect feature which uses Wi-Fi protected set up to give you a quick and secure connection.
Features:
Boosts your current Wi-Fi
Eliminates dead zones
Increases connection stability
3 external antennas for maximum signal coverage
700mW high-powered design for ultimate range
Dual core 1GHz processor for max WiFi performance
Extreme dual band WiFi speed—up to 1900Mbps
FastLane technology improves performance using both WiFi bands
5 Gigabit Ethernet ports for maximum wired performance