Product Information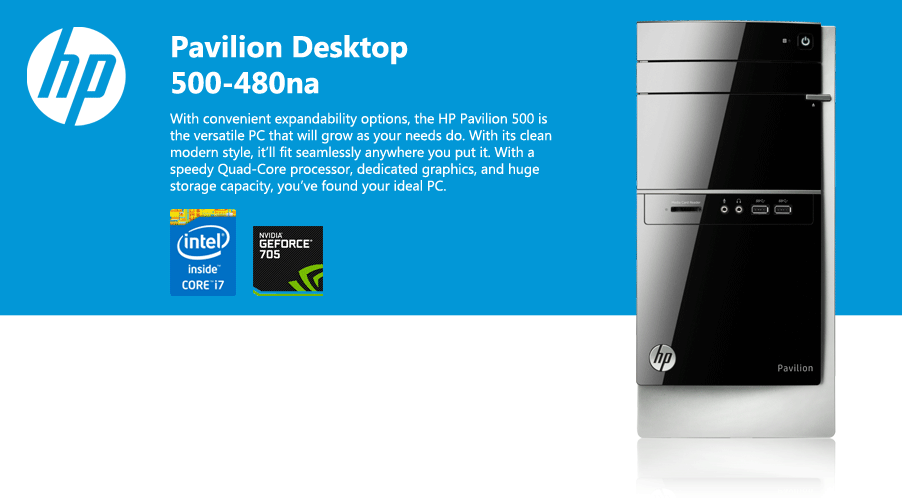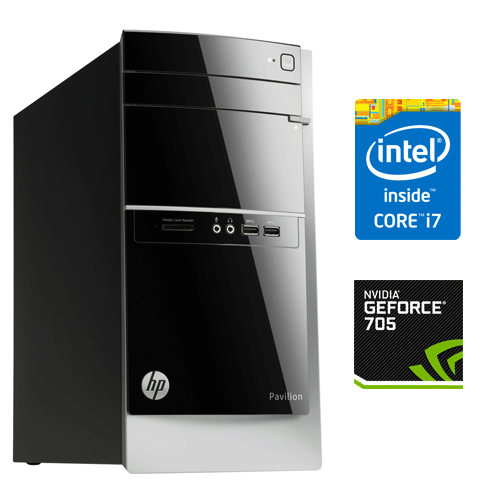 The HP Pavilion 500 Desktop PC is ideal for high-performance everyday computing.
Powerful processing
Whether you're typing up an essay or running demanding software, the Quad-Core Intel Core i7 processor delivers serious speed and performance for all your daily activities.
It's capable of running the most popular photo editing, graphic design and music production software, so you can create at your best without worry.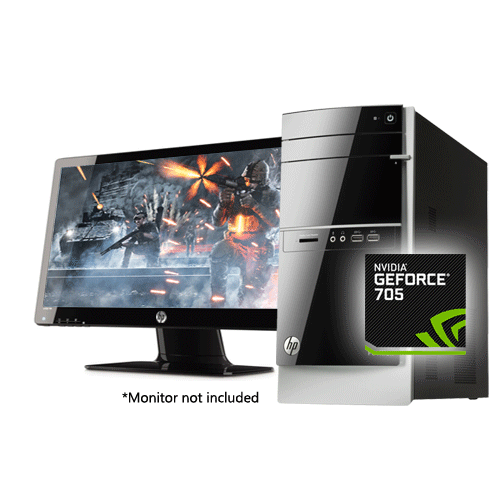 Dedicated NVIDIA graphics
From streaming HD films to editing photos, all your visuals will look great thanks to the dedicated NVIDIA GeForce 705 graphics card.
As the NVIDIA 705 takes the strain of graphics processing, the Quad-Core processor can focus on giving you the smoothest possible computing experience.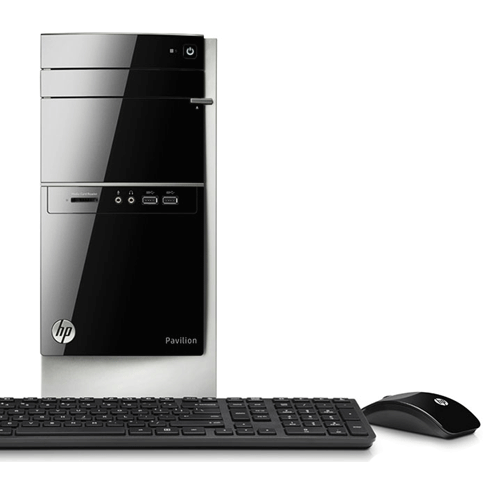 Large-capacity storage
There's more than enough space for all your files, photos, videos and more thanks to the huge 1TB hard drive - ideal for families with several user accounts or if you like to keep a lot of music and films on your PC. What's more, with the hard drive running at 7200rpm, you can be sure that load times are rapid.



FEATURES
Intel Core i7-4790S QC (3.2GHz/4GHz/8MB) CPU
12GB DDR3 RAM
2TB (7200rpm) Hard Drive
Windows 8.1 Operating System
NVIDIA GeForce (1GB dedicated) Graphics
2 USB 2.0, 4 USB 3.0, HDMI, 1 PCIe x1; 1 PCIe x16
1 Year Warranty