Product Information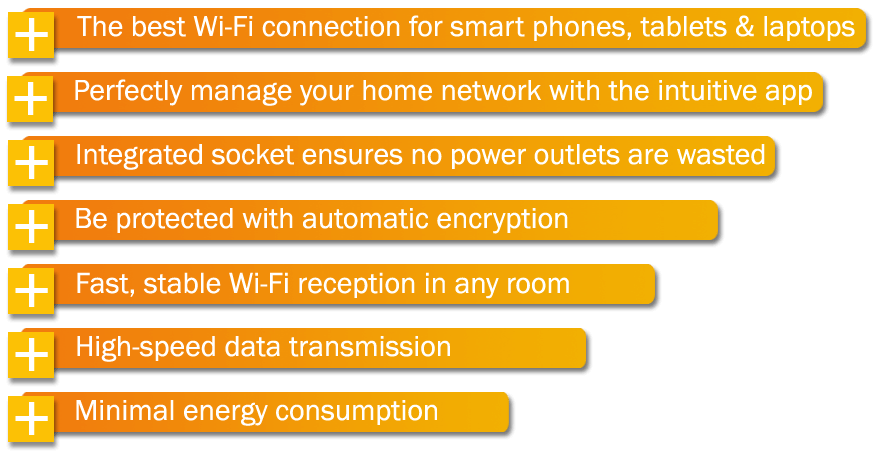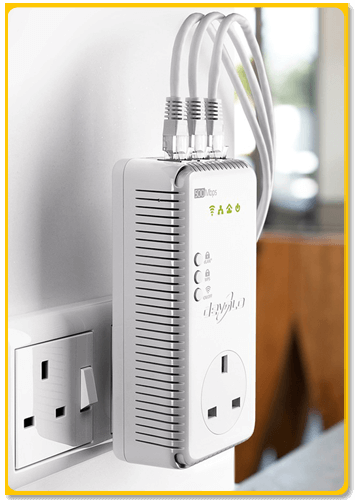 Finally Wi-Fi anywhere in the home!
Thanks to the dLAN 500 AV Wireless+ network adapters you can turn every electrical socket into a Wi-Fi hot spot. Receive strong, reliable Wi-Fi reception in any room of the home, even where your Wi-Fi has previously been the weakest. You will always have an automatic wireless connection with Wi-Fi Move technology with the best and fastest connection. With integrated electrical sockets no plug space will be lost.
Home networking made easy
Easily travelling through walls and ceilings your Wi-Fi is boundless! Delivering outstanding reception throughout the home.
Compatible with all adapters of the 200/500/550/650/1200 product series. Delivering high speed data transmission speeds of up to 500 Mbps alongside three LAN ports you can connect up to three stationary devices, perfect for games consoles, smart TVs and set-top boxes. An excellent option for providing secure and fast Wi-Fi for your smart phone, tablet and laptop.
With the help of an intuitive app you can easily manage your personal home network. With child safety features, guest accounts and Wi-Fi time control, you define your Wi-Fi settings with the touch of a button. Automatic encryption delivers active protection against unauthorised access, keeping your network safe.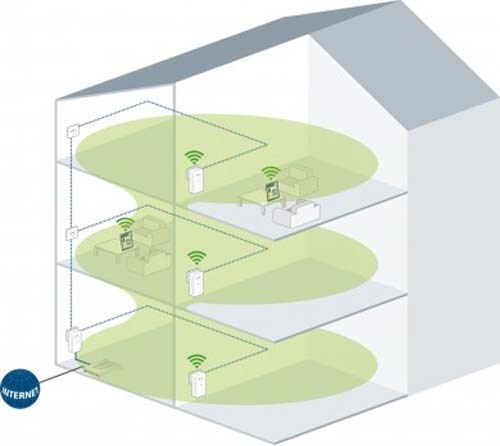 Features:
Wi-Fi anywhere
Easy set up
Delivers optimal connection in any room of the home
Strengthen the weakest area of your Wi-Fi
Faster and more secure to network wireless and stationary devices
3 LAN ports for connecting 3 cable based devices
Integrated electrical socket ensures no plug space is lost
High speed data transmission at speeds of up to 500 mbps
Offering excellent Wi-Fi connection for smartphones, tablets and laptops
Intuitive app helps you manage your personal home network
Automatic encryption! Active protection against unauthorised access
Innovative PowerSave technology delivers minimal energy consumption
Compatible with all adapters of the 200/500/550/650/1200 product series
3 Year manufacturer's warranty