Product Information
A1 Refurbished
A1 are open boxed units which have been returned usually due to being unwanted. The units may have at very worst case have very faint minor /non-permanent blemishes. All units then undergo a full 25-point inspection by our experienced tech team ensuring they are in full working order. Once all relevant checks have been complete the units are then securely repacked ready to be resold. Please note although we can't guarantee that these units are still in their original boxes with all their original accessories we can confirm that on average 85% of our stock is still in its original packaging.
This is a graded product. A1 products have no obvious scratches, marks or dents. It will be fully bubble-wrapped for transportation and comes with the full manufacturer's warranty.
GRADE A1 - As new but box opened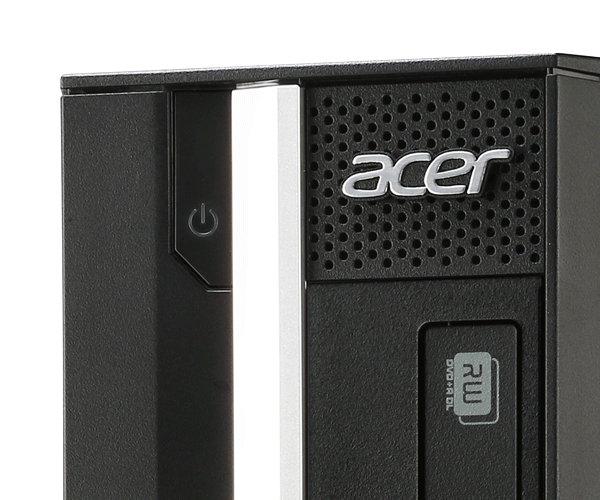 Meet Your Business Needs
The Acer Veriton X2631G delivers the latest technology and efficient components to meet your business requirements. The sleek, professional-looking black chassis is ideal for any corporate setting, while powerful hardware and high-end security features ensure your business needs are met.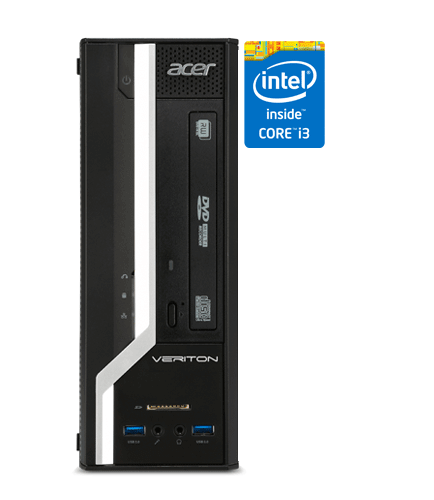 Productive
A 3.5GHz Intel Core i3 processor and 4GB RAM (upgradeable to 16GB) offers fast loading of applications, enabling you to breeze through rigorous multitasking. Advanced Intel HD Graphics gives high-definition imagery and allows you to create high-impact presentations with ease.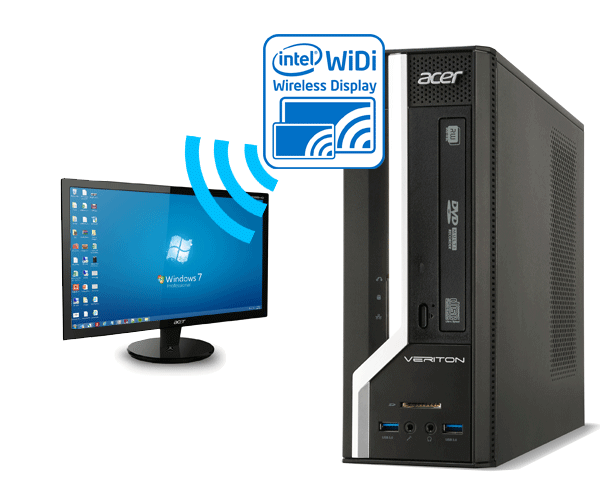 Connect
This desktop PC from Acer is not only powerful, but is also configured with the Windows 7 Professional operating system, allowing you to pair with your companies server remotely. Connecting to several devices is easy thanks to the 6x intuitively positioned USB ports, 2 of which are USB 3.0, giving up to 10 times faster download speeds than the previous generation. Integrated Wi-Di enables connection to a compatible external display, wirelessly. In addition, the X2631G is designed with a tool-less and modular chassis, making component swapping, upgrades and expansion hassle-free.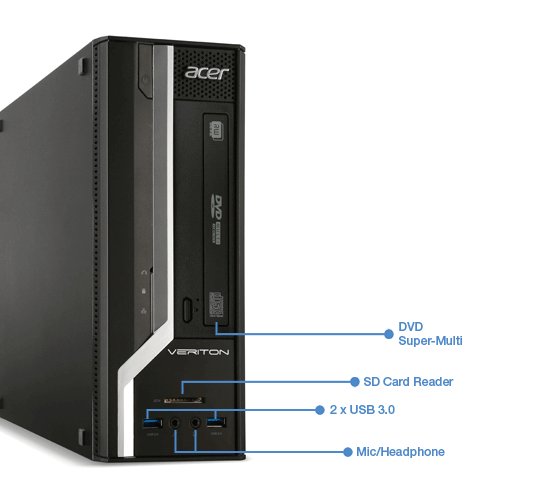 Storage
When it comes to storage, the Veriton X2631G excels. a 500GB hard drive spinning at 7200rpm rapidly increases the internal data transfer rate, allowing the HDD performance to increase significantly. Also included is a DVD Super-Multi optical drive, perfect for loading hard-disc software or even to enjoy films and movies on your down time.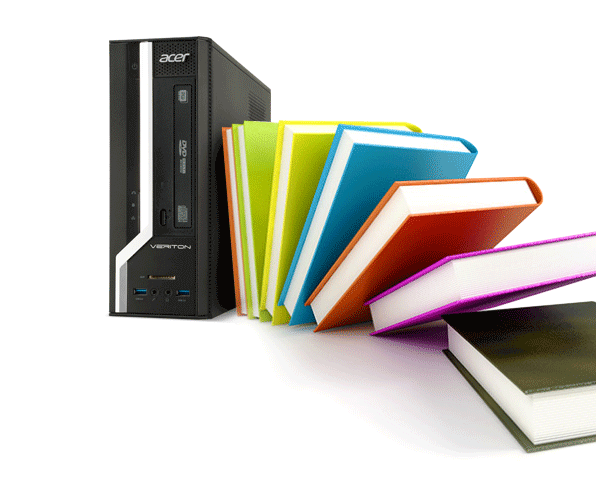 Space
The design of the Veriton desktop PC gives you extra space-saving options for the home or workplace, it can be propped up on the table or even propping books up on the bookshelf. The Veriton X2631G can also be laid down flat on the desk with the monitor placed on top for extra desk space.

Intel Core i3-4150 (3.5GHz/3MB) Processor
4GB DDR3 RAM
500GB 7200rpm Hard-Drive
Windows 7 Professional Operating System
DVD Super-Multi Optical Drive
Intel HD Graphics
4 x USB 2.0 ports, 2 x USB 3.0 ports, Wi-Di (Wireless Display)
1 Year Warranty