Product Information
A1 Refurbished
A1 are open boxed units which have been returned usually due to being unwanted. The units may have at very worst case have very faint minor /non-permanent blemishes. All units then undergo a full 25-point inspection by our experienced tech team ensuring they are in full working order. Once all relevant checks have been complete the units are then securely repacked ready to be resold. Please note although we can't guarantee that these units are still in their original boxes with all their original accessories we can confirm that on average 85% of our stock is still in its original packaging.
GRADE A1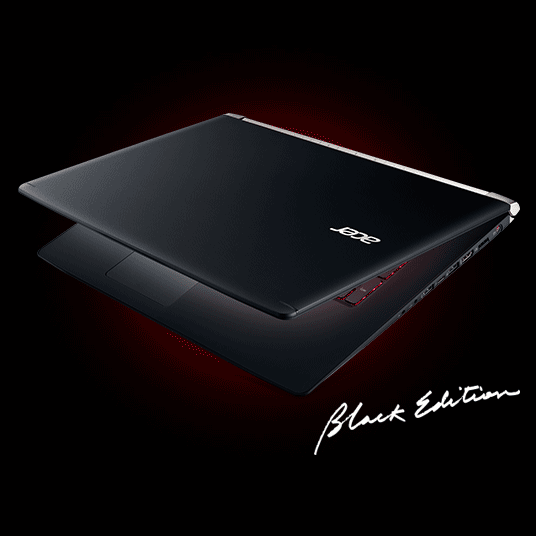 Life in the Fast Lane
Looking for power, performance and tons of features all packed into one high-octane gaming laptop?
Boasting incredible graphics capabilities, the Acer Aspire VN7-591G Black Edition features NVIDIA GeForce GTX 960M graphics which easily powers through the toughest graphics for a smooth and clear gaming experience. The Intel Core i5 processor and top end NVIDIA GeForce graphics make the most demanding tasks pain-free.
8GB of RAM means this laptop will power through the demanding video-editing projects and movies making your digital life run more smoothly. Your PC will even boot up and load games much faster than normal thanks to the 128GB SSD.
The huge 2TB hard drive gives you room to store your progress and plenty of photos, videos, music and files all without having any impact on the laptop's overall performance.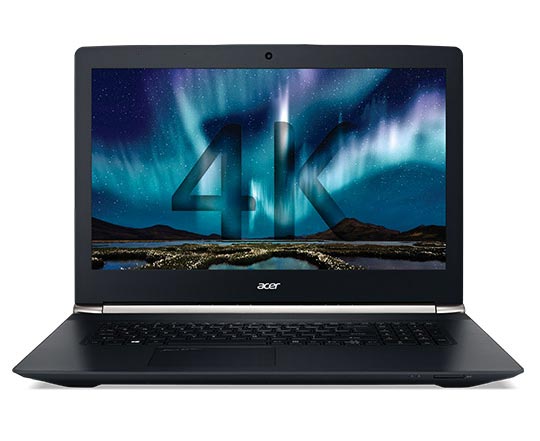 Ultimate Detail
The Ultra HD 4K 15.6" display gives an incredible level of detail, helping to give you an upper hand over your opponents. With 4 times the resolution of Full HD, along with Acer ColorBlast technology, you'll be given superb colours that are extremely close to the original image.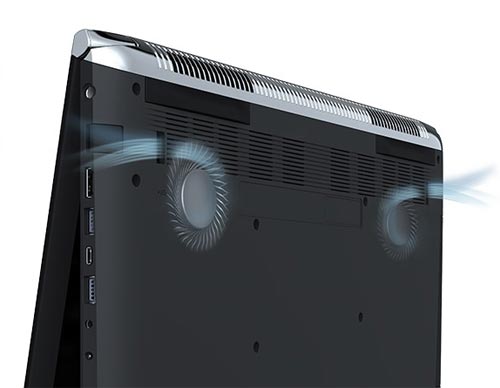 Keep Cool
Not only does this laptop work hard to produce amazing graphics and smooth operation to make gaming incredible, it also features a unique cooling system which allows you to game in comfort for longer.
A high-tech dual-fan cooling system features ultra-thin 0.1mm metal blades. With similar properties to aircraft wings, these are designed to flex to greatly increase airflow while reducing drag and fan noise.
The integrated Acer DustDefender technology even makes your laptop last longer by reducing the amount of dust that builds up.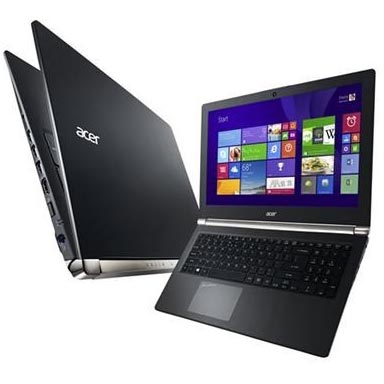 Sleek Good Looks
The Black Edition VN7-591G looks as good on the outside as the performance it delivers from the inside. With a mainly black exterior, this laptop features an engraved chrome detailing that encompasses the hinges connecting to the screen.
The backlit keyboard gives a distinctive red glow that helps to make gaming more comfortable in lower light situations.
When closed, the laptop features a ribbed effect produced using soft-touch plastic as well as the chrome detail.
It is a stunning laptop to look at and performs extremely well under the bonnet too.