Product Information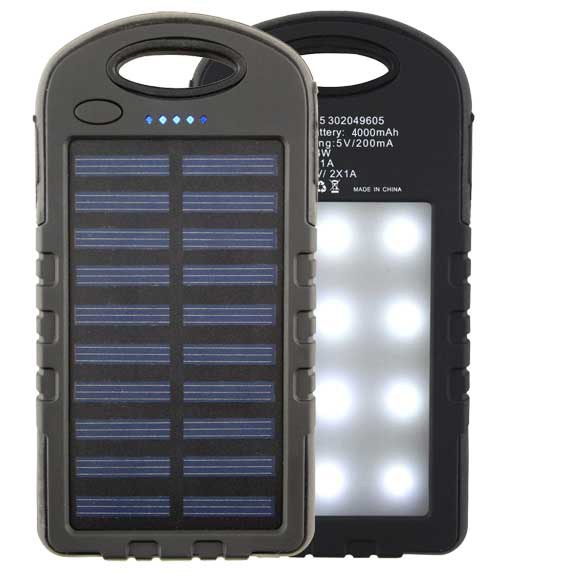 The World's Most Versatile Mobile Power Bank
This power-bank has a multitude of features that can be used wherever you are! Featuring an ultra-bright LED lamp, a solar panel to re-charge your power bank while you're out and about. It has two 1A USB ports for multi-device charging and a tough, durable casing that will protect it from knocks and bumps.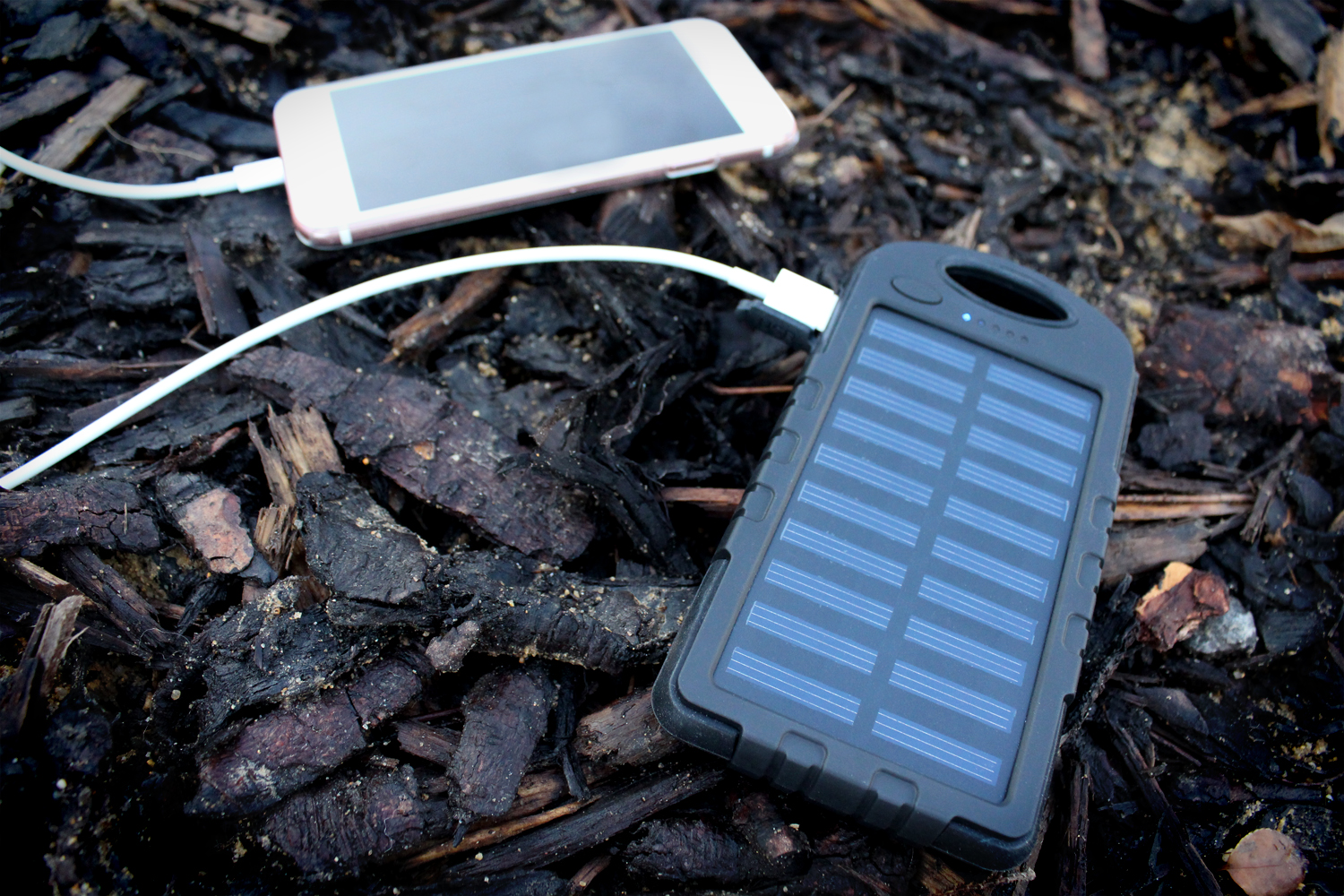 Large Battery Capacity
A large 4000mAh capacity allows you to charge your devices several times before running out of charge. The solar panel is incredible for progressively recharging the power bank's battery, simply attach it to your backpack when out on camping trips or hikes; allowing you to stay connected to the world even when you're miles away from a plug socket.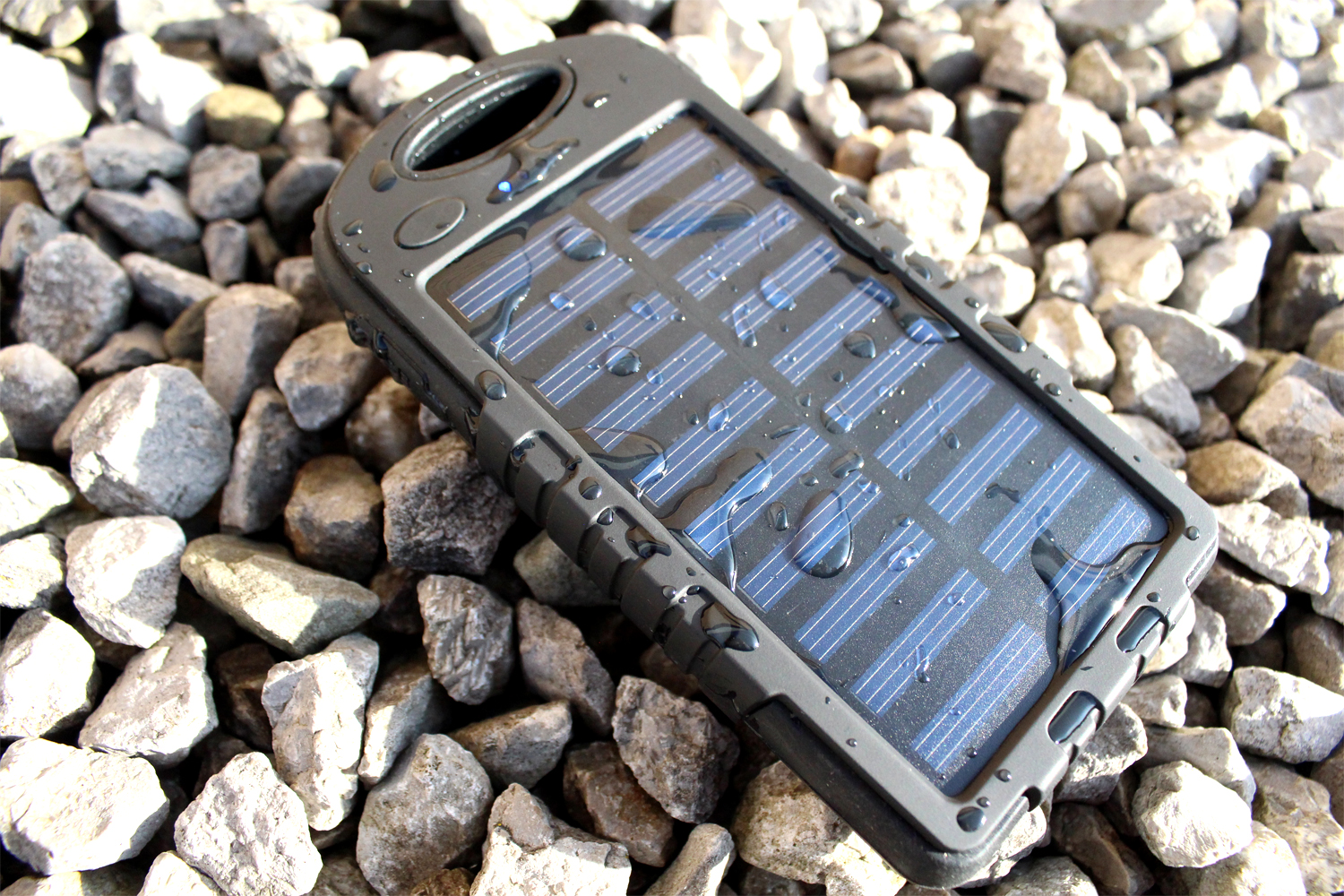 Tough & Durable Design
The electriQ solar power bank has a tactile rubber coating to make it easier to hold, it also has a tough plastic outer shell which protects it from knocks, bumps and drops. This power bank is perfect for camping trips, hiking and other outdoor excursions and there's no need to worry about rain, the electriQ power bank is also waterproof against splashes and rain.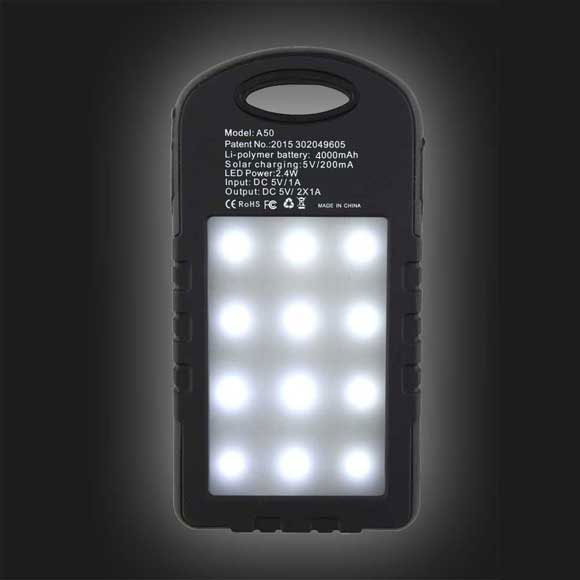 Ultra-Bright LED
The ultra-bright LED allows gives uncompromising visibility and is perfect for use when camping or even hiking at night. The light is activated by double clicking the button on the power bank, this activates the ultra-bright LED. Once on, press the button again to activate the dimmed LED and again to activate the SOS light.
Key Features
Huge 4000mAh battery capacity
Ultra-bright LED light with 3 settings
Solar panel for auto recharging
Tough and durable design
LED battery indicator
Compact design
Perfect for hiking and camping
Two USB ports for your devices