Product Information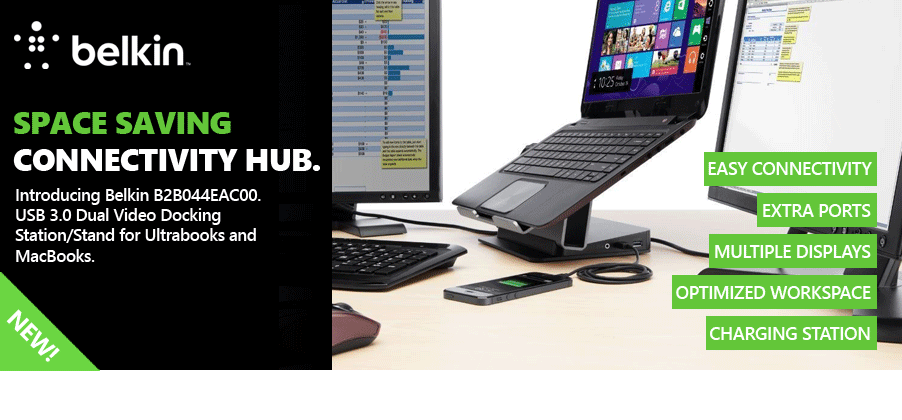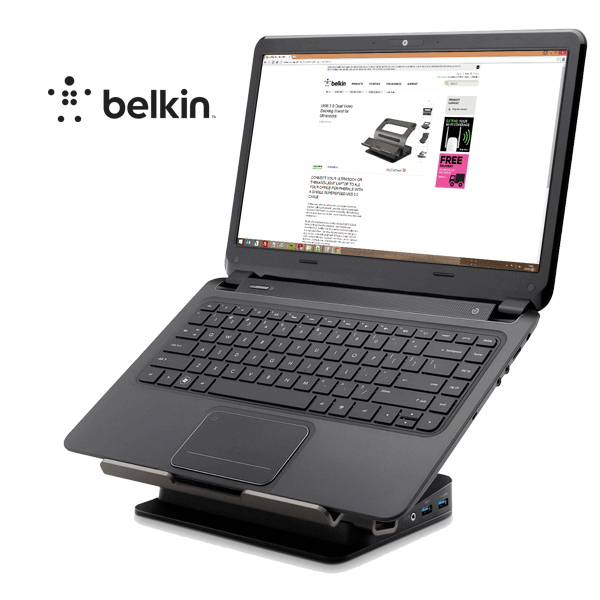 MOBILE, PRODUCTIVE, SPACE-SAVING
Mobile users often do without the advantages of external monitors, full-size keyboards, and other desktop peripherals because of the hassle involved in connecting, disconnecting, and reconnecting every device, every time they leave their desk or return to it.
Belkin offers the best of two worlds with the USB 3.0 Dual Video Docking Stand for your laptop or Ultrabook — the freedom and convenience of mobility with the comfort and functionality of a fully equipped office. The video docking stand provides quick, easy access to multiple peripherals through a single USB 3.0 cable: external displays, keyboard and mouse, printer, network, and more.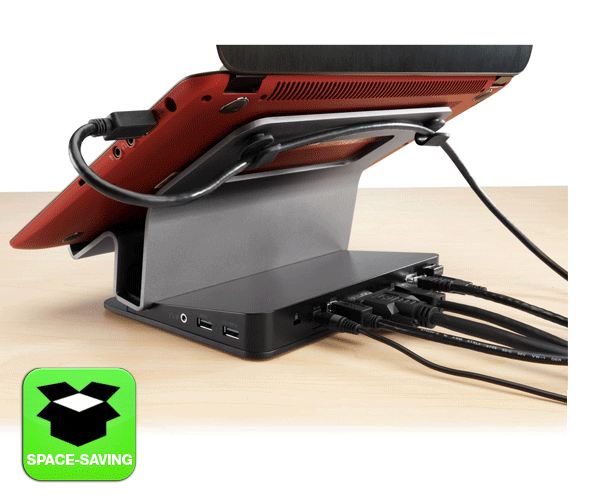 Eliminate Clutter
Belkin's USB 3.0 Dual Video Docking Stand for Ultrabook, Laptops & MacBook's is designed to de-clutter you busy work environemnt and incorporate all the ports and extensive options in one place.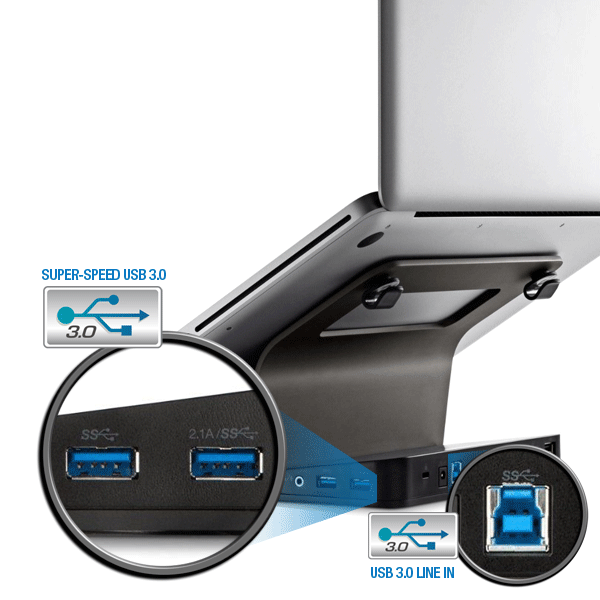 Improve Productivity
Belkin's USB 3.0 Stand provides a SuperSpeed connection to 2 high resolution monitors and peripherals via a single USB 3.0 cable. The sturdy, ergonomic stand holds the laptop in an organized space, raising the screen to an equal level with desktop displays.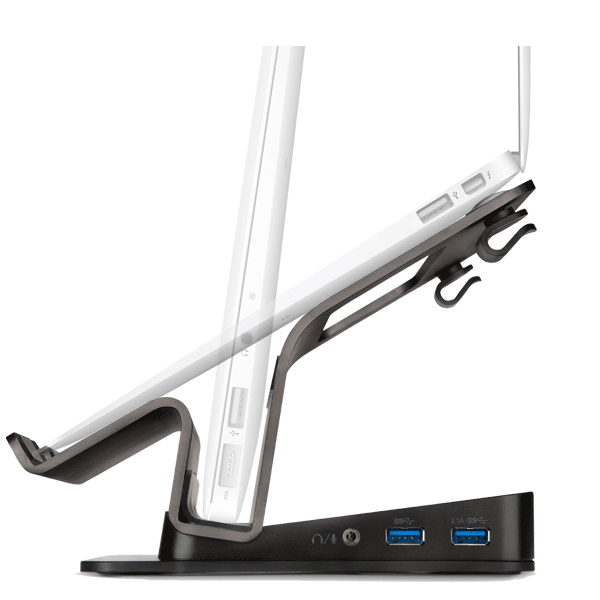 Simplify mobility,
With a versatile docking station designed for mixed platforms and multiple users, ideal for visiting professionals, contractors, and hot desk environments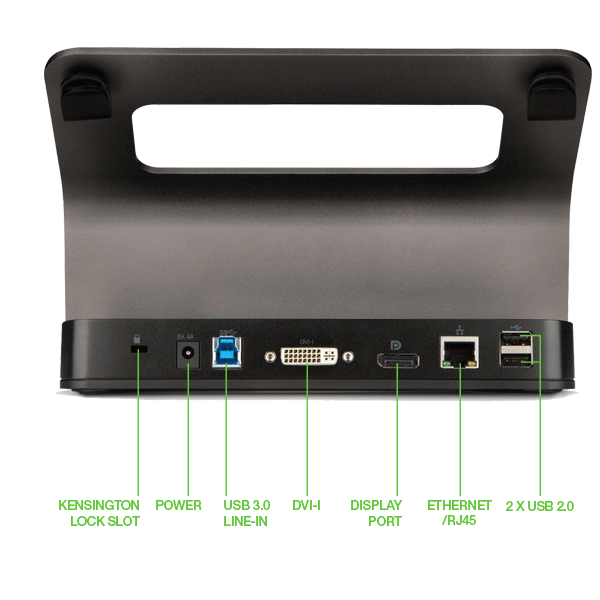 Work in comfort
With two full video outputs, you can comfortably work on two additional displays, and even use your Ultrabook's own screen to create a huge desktop environment. The dock's design means you can set your laptop up to be part of the system, or just slip it into the dock closed vertically to stow it out of the way while you get your productivity on with attached keyboard, mouse, monitors, and other peripherals.

Easy connectivity - connect to your network and all your desktop peripherals with just a single USB 3.0 cable
Broad compatibility - use with any USB 3.0 - equipped Ultrabook or laptop
Extra ports - multiply your connectivity with four available USB ports as well as Ethernet and dual display options
Multiple displays - connect one or two external high-resolution displays to improve usability and productivity