Product Information
A1 Refurbished
A1 are open boxed units which have been returned usually due to being unwanted. The units may have at very worst case have very faint minor /non-permanent blemishes. All units then undergo a full 25-point inspection by our experienced tech team ensuring they are in full working order. Once all relevant checks have been complete the units are then securely repacked ready to be resold. Please note although we can't guarantee that these units are still in their original boxes with all their original accessories we can confirm that on average 85% of our stock is still in its original packaging.
GRADE A1 - As new but box opened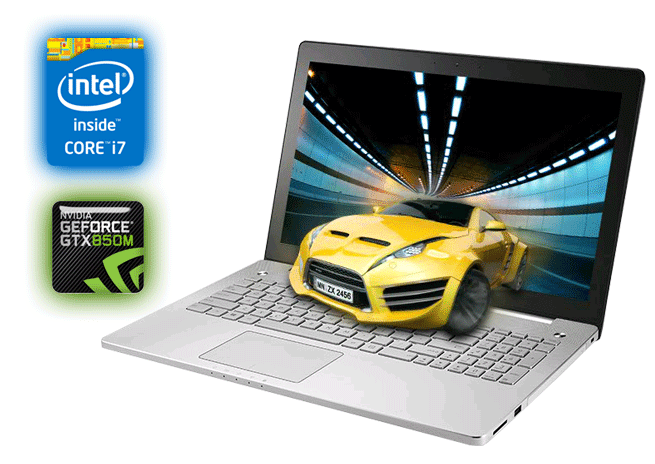 True Entertainer
The Elegant and slim ASUS N550JK is not only great stunning in looks but also great value for money and packed full of high tech features. From its Integrated Bang & Olufsen Speakers to its 15.6" Full HD Touch screen this super-sleek yet powerful laptop has everything you need.
Ready To Perform
The ASUS N550JK-CM531H comes with the latest Intel Core i7 Quad core processor and an ample 8GB RAM which is a combination made in heaven for power users, multi-taskers and gamers. The ASUS N550JK is comfortably able to run the latest office applications, play videos, as well as editing photos and playing games.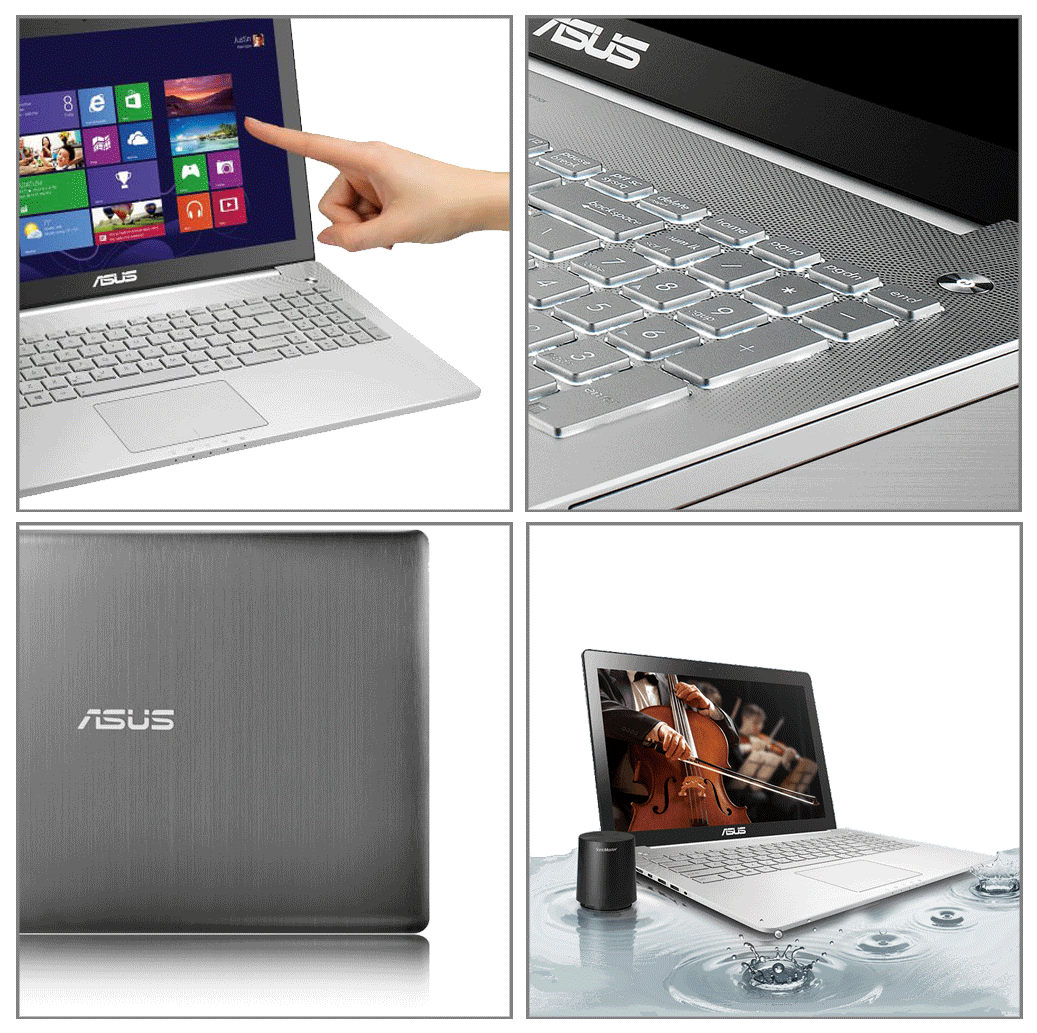 Great Features
Also included in this great piece of equipment is a massive 1TB Hard Drive which is perfect for storing your digital media and memories. This drive is capable of storing thousands of MP3 files, videos & photos without the need to carry around an external hard drive.
Enhance your Windows 8 experience with an accurate and responsive Full HD multi-touchscreen, allowing you to swipe through apps and web pages with ease. What's more, IPS technology allows for 178-degree wide-angle widescreen enjoyment, ensuring you never miss any of the action
Dual-rear venting is another great feature of this smart laptop, with 2 fans, twin heat pipes and large vents, the N550JK stays cool even at the most demanding of times.
Asus team up with Bang & Olufsen to bring you some of the best laptop audio in the industry, a free external SonicMaster Subwoofer is also included to give thumping bass. Everything sounds better with the Asus N550JK.
NVIDIA GeForce GTX850M Graphics with 2GB of dedicated video memory allows you to play the latest game releases with smooth and crisp performance.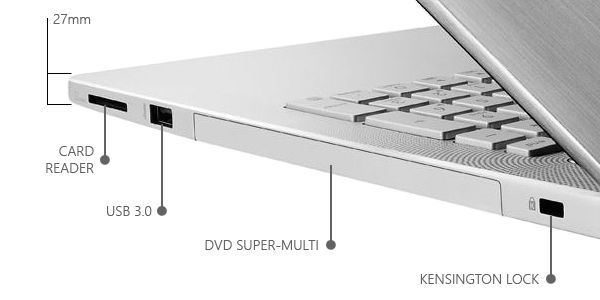 As well as 3 x USB 3.0 ports and Bluetooth connections the ASUS N550JK laptop also comes complete with an HDMI port which means it can be easily connected to a TV or Monitor to share photos or presentations, on top of all that, an integrated DVD Super-Multi drive allows you to play and burn your favourite films & songs - Quite a rare feature for a laptop at just 27mm thin.
Powerful, stylish and brimming with premium features, the meticulously crafted Asus N550JK Touchscreen Laptop is perfect for any discerning laptop user.