Product Information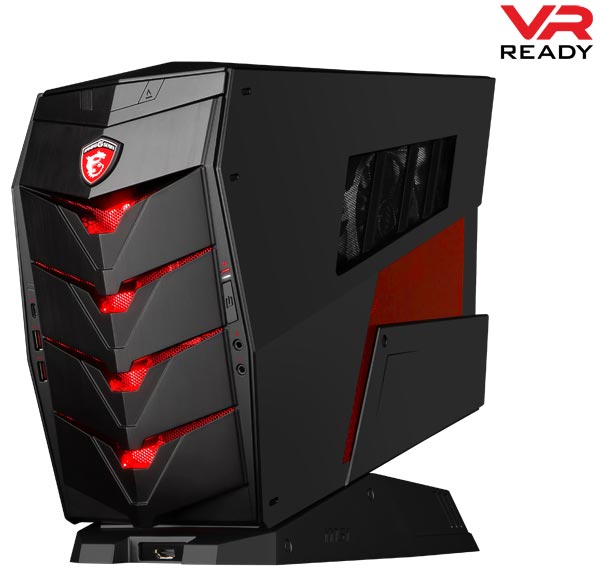 Get ready to feel the power and take your gaming to the next level, with out of this world graphics and performance in a compact design. The incredible features of the MSI Aegis X mean you can stay ahead of the game and the competition.
Let Battle Commence
Ready for battle, the Aegis X has been built with only one thing in mind – winning. With lightning fast loading times and the power for you to take immediate control, this gaming PC takes your gaming beyond the next level.
A 6th Generation Intel Core i7 quad-core processor gives you incredibly speedy and better than before performance, without the high power consumption. Combined with the advanced DDR4-2133 memory which achieves over 29GB in reading speed and 32GB in writing, the Aegis X produces over 30% faster performance than previous generations.
One of the best graphics cards around, the NVIDIA GeForce GTX 1070 delivers incredible graphics, maintaining the power and performance of the Aegis X. With improved detail and visual performance, you will be fully immersed into the game.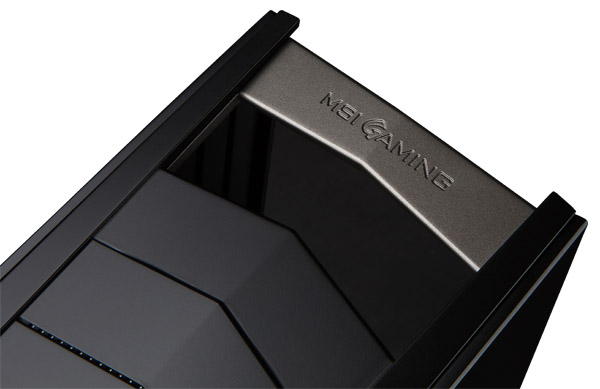 Smaller but Mighty
The MSI Aegis X has been packed into a smaller design, giving you comfort and the space to expand your tech to produce a more intense gaming experience. Designed to withstand heat so you can game for longer, this PC's power source is stored towards the bottom of the machine, containing any heat that is produced.
MSI Silent Storm Cooling 2 Pro technology embraces two chambers that take care of cooling different components for more effective results, keeping the system under control, cool and silent. The water cooling kit works to keep those components cool and running smoothly over long periods of gaming, so there's no worrying about overheating just as the battle reaches its climax.

Immediate Impact
What's worse than waiting for your PC to load so you can get into the game? The Super RAID 4 storage configuration combines dual PCI-E Gen 3.0 x4 SSD's utilizing NVMe technology to harness the full performance potential of the Gen 3.0 SSD.
The Titanium Choke ensures your PC runs with increased stability at high temperatures and delivers better overclocking power even under extreme gaming conditions so you can concentrate on what matters.
Killer Networking delivers high speed connections via Ethernet and Wi-Fi so you are always up to speed when it comes to battling it out online.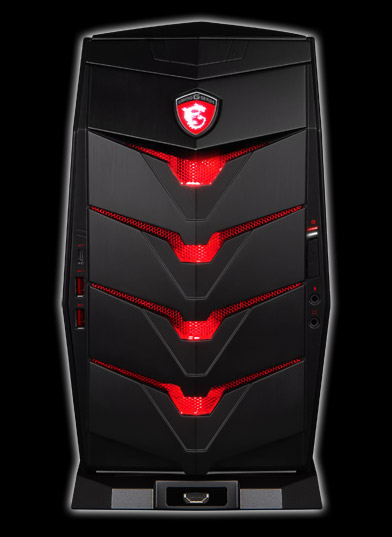 Enhanced Gaming
Let the game become reality with the easy plug-in for VR devices. A front HDMI port means switching to VR is quick and easy. Easily expand your gaming kit with the front facing USB 3.1 Gen 2 type C and two USB 3.1 Gen 1 ports.
The Nahimic audio software gives you high definition sound technology, boosting audio and voice performance for an even more immersive experience.
You can even personalise the Aegis X to match your unique gaming experience and system design, with the choice of 16 million LED colours.
Popular Features
Processor - Intel Core i7 6700K
Graphics card - GeForce GTX 1070
RAM - 16 GB
SSD - 256 GB
Operating System - Windows 10
Hard Drive - 2 TB
Optical Drive - No optical drive
Warranty - 3 Month Warranty
Form Factor - Tower
---
A1 Refurbished Grading
Product as good as new
Often just opened and returned with zero use
What's In The Box