Product Information
A1 Refurbished
A1 are open boxed units which have been returned usually due to being unwanted. The units may have at very worst case have very faint minor /non-permanent blemishes. All units then undergo a full 25-point inspection by our experienced tech team ensuring they are in full working order. Once all relevant checks have been complete the units are then securely repacked ready to be resold. Please note although we can't guarantee that these units are still in their original boxes with all their original accessories we can confirm that on average 85% of our stock is still in its original packaging.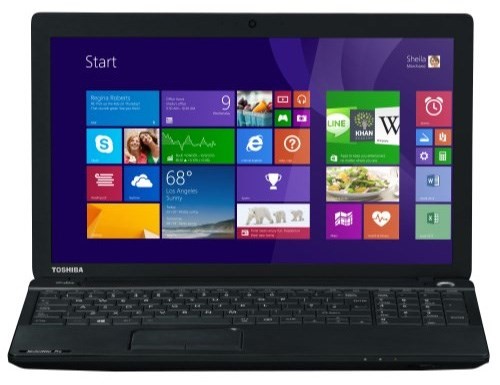 Slim, powerful and portable the Toshiba Satellite C50-B-14Z is the ideal laptop for daily computing. Highly dependable and great for all your regular activities such as email, social networking, web browsing and office admin.
Dimensions: H26.6 x W380.0 x D259.9 mm
Weight: 2.2 kg
Design
Designed with a tile keyboard, spacious touchpad and new keycap design with improved tactile feedback the Toshiba Satellite C50-B-14Z feels as good as it looks. The 15.6 inch display has a 1366x768 screen resolution combined with Intel HD graphics offers a crisp, clear display. All wrapped up in smart design which has a textured matt black finish, eliminating finger prints.
Power
The combination of the Intel processor and 4GB or RAM gives you all the power and freedom you need in a machine to get through the day and be highly productive. Whether you're working on the go or surfing the web at home the Toshiba Satellite C50-B-14Z can handle your multi-tasking quickly and efficiently. Operating on Windows 8.1 your user experience is friendly and familiar.
Connectivity
The Toshiba Satellite C50-B-14Z has a range of connectivity options available. Transfer data quickly and connect all your essential devices with the three USB ports, with on port being a 3.0 port you can transfer data 10 times faster. Including an integrated card reader you can effortlessly transfer data from devices such as your phone or camera or use Bluetooth and sync all your mobile devices and store al your favourite media in one place.
Storage
The Toshiba Satellite C50-B-14Z has a 500GB hard drive, this is plenty of space for documents on the go, playlists, photos and some of your favourite films. If you do fill it make use of the ports the Toshiba Satellite C50-B-14Z has to offer, store, transfer and back up your media.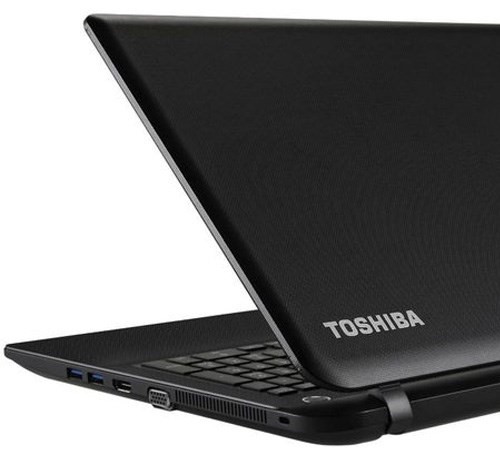 Features:
15.6 Inch screen
Intel N2840 – 2.16GHz processor
4GB RAM
500GB Hard drive
Windows 8.1 Operating system
Textured matt black finish
Intel HD graphics
4hr 20min Battery life
x3 USB ports
HDMI port
Integrated card reader