Product Information
Grade A3 - Average condition with moderate signs of wear and tear

Warranty
Enjoy the peace of mind that your product is covered with a guarantee on both parts and labour.
Average condition
In great working order with moderate signs of wear and tear including scratches, scuffs and dents. Our expert engineers rigorously test and check every product to ensure everything functions as it should.
What's in the box
All accessories are included unless otherwise stated in the description below.
Limited stock
Our refurbished products sell out quickly, so be quick and get a fantastic product at a fraction of the new price
GRADE A3
Key Features:
Unlocked & SIM Free
4G Ready
The world's first smartphone with an integrated FLIR thermal camera
Ultra-sharp 13 Megapixel camera
4.7" Ultra-bright HD Gorilla Glass™ screen
Powerful octa-core processor
Android 6.0 Marshmellow
32GB Storage + 256GB SD card slot
Built for all of the toughest situations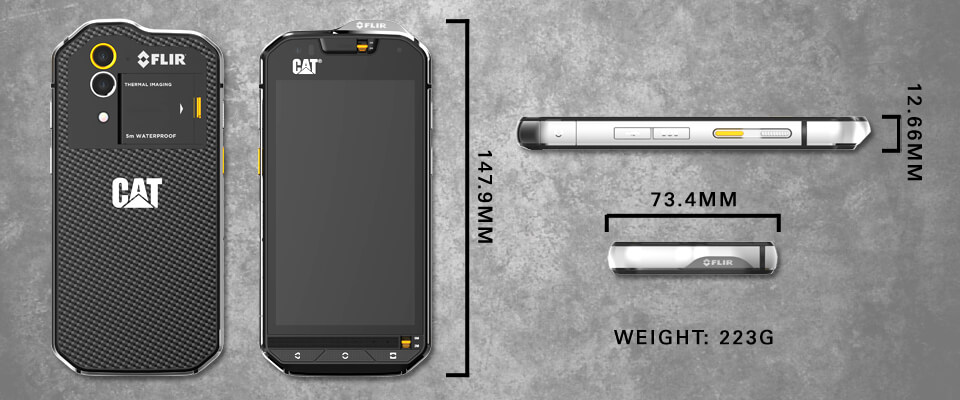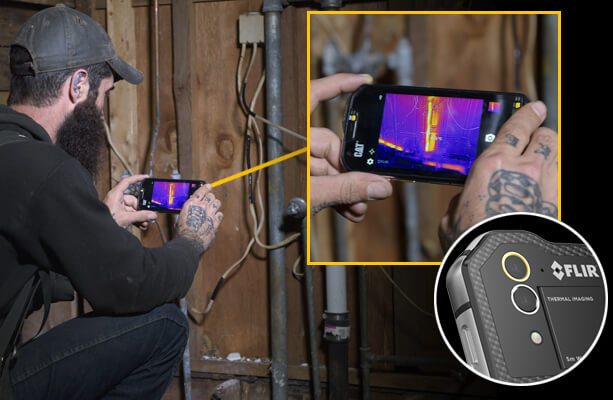 SEE THE WORLD DIFFERENTLY
Revolutionise the way you interact with the world around you with the integrated FLIR 1 camera retailing individually at £800!
The first of its kind, the Cat® S60 gives you live thermal imaging expertise direct from your smartphone. Utilising dual camera technology exclusive to FLIR, this rugged smartphone captures shareable clear thermal imagery, video and even time-lapse footage. Multiple temperature spot meters allow you to retroactively pinpoint up to three temperature points in your image while the thermal imagery technology is capable of penetrating even obscurants like smoke.
Whether you're an electrician searching for a fault, a fireman scanning the situation or simply shopping for the freshest bread, be among the first to bring this accessible thermal imaging technology to your workplace, your home or even on-the-go.
EXPLORE THE DEPTHS
The world's most waterproof smartphone, the S60 handles a shower or muddy puddle no problem. Surviving depths of up to 5 meters for 60 minutes using the unique Lockdown Switch. Explore the depths, the S60 has the ability to take underwater photos and video.
1.8 Meter drop tested the S60is shockproof, easily withstanding the clumsiest of users. The smartphone is impervious to dust and scratch proof, featuring a Corning® Gorilla® Glass 4 screen. You'll never need to be delicate with this smartphone or watch where you leave it.
The Cat® S60 exceeds even military specifications, making it the perfect companion to those living the most rugged of lifestyles.

NEVER STOP
With the S60 you never have to stop what you're in the middle of. With glove-on technology you can easily navigate this durable phone whether you're wearing chunky work gloves or woolly winter gloves. Wet finger tracking technology eliminates the usual frustration you get from your standard smartphone. Texting in the rain is now possible and making a quick call with wet or sticky hands is easy.
Equipped with a large and powerful 3800mAh battery the S60 smartphone easily gets your through when you need it most. Delivering an impressive 30 hours talk time and a fantastic 43 days standby.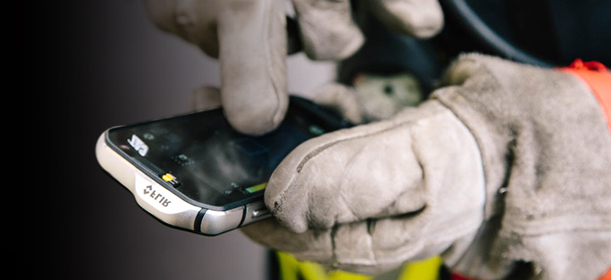 Sensor Specifications:
Thermal sensor: 17mm pixel size, 8-14mm spectral range
Thermal resolution: 80 x 60
Thermal sensitivity (MRDT): 150 mK
Visual resolution: 640 x 480
HFOV / VFOV: 46° ± 1° / 36° ± 1°
Frame rate: 8.7 Hz
Fixed focus: 15 cm - 8
Scene dynamic range: -20°C to +120°C
Range: Heat sources detectable to 30 metres (100ft)
Accuracy: ±5°C (Typical ±3°C), or ±5%