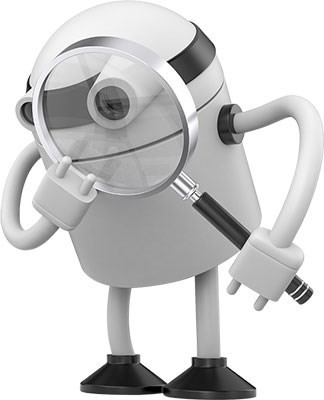 Sell Us Your Laptop: Frequently Asked Questions
How do I know what processor my laptop has?
Just click here to see our simple guide!
How do I know what the Model of my Apple laptop is?
Apple laptops show their model just underneath the screen.
How quickly do I need to send my laptop to you?
Following completion of our online form, you have 14 days to get your laptop over to us for assessment, using the Collect Plus service or by posting it yourself.
Can I sell multiple laptops?
Yes. simply fill out a form for each laptop you'd like to sell. Please don't send multiple laptops under one form.
I can`t find my processor in your list what can I do?
Unfortunately our form doesn`t cover every single processor type, we`re only able to accept laptop sales for the processors in the list currently.
Are my personal information and data safe?
We recommend that you delete your data before sending your laptop to us, but if for any reason you haven`t it`s not a problem.
Data Security is a top priority for us as a business. When we receive any laptops, our skilled engineers erase and reformat the hard drive and any other storage media/ devices. This removes any data and any sensitive information.
We take data removal very seriously and you can rest assured that any personal files, and information that you`ve stored on your machine, will be securely erased and never recovered.
I`ve chosen to post my laptop. How should I pack and send it?
If you choose to post your laptop to us, the process is very simple. We`ll email you within 5 minutes of submitting the form, confirming we have your request. The email will contain a link to print out a label with your unique reference code ID on there and our address. There's also a form that you`ll need to pop inside the box - make sure you do this or we won`t know who the laptop has come from!
Please make sure that your laptop is packaged adequately and the box secured. Click here to see our handy packaging guide for tips on how to prepare your laptop for shipping. If it arrives damaged or does not arrive at all we cannot accept responsibility, therefore we`d recommend that you send it to us insured with the postal service or a courier. If you select this method we`ll give you a £5 postage refund if you decide to sell us your laptop. We`ll email you as soon as it`s here with us for your peace of mind!
Is my laptop insured if I use Collect Plus?
The chance of anything happening to your machine whilst it`s with Collect Plus is minimal, but if anything should go wrong it is insured and we`d pay you the amount you were originally quoted online.
Can I sell my laptop at your showroom?
Sure, we can offer this service at our Huddersfield showroom. Just see one of our sales advisors and we can complete the application in store. If you`ve submitted a form already, you just need to bring your sale ID and we`ll do the rest.
If I choose the Collect Plus service what do I do?
If you choose Collect Plus, the process is really simple. We`ll email you within 5 minutes of submitting the form with a link to book the service. All you need to do is print the label and attach it to the box, then drop it off it off at your selection from over 5 000 shops nationwide.
Find your nearest Collect Plus point here
We`ll email you as soon as it`s with us for your peace of mind!
I have forgotten to put the Form inside the box, what should I do?
This shouldn`t be a problem, but may delay the processing of your order.
You can give us a call on 0330 390 3060 to help us locate your laptop when it arrives.
Calls cost 13p per min plus your standard access charge.
How will I know when you`ve received my laptop?
We`ll drop you an email within 24 hours of receipt, to let you know your laptop is safe and sound.
How do you assess the condition of my product?
Once we receive your laptop we`ll review that the make and processor match your online form. We`ll then assess the physical condition and that the laptop is in full working order. If everything is as stated we will process the laptop for payment.
If there are any issues with the laptop we`ll be in touch with a new valuation accounting for damage or missing and non-working parts. You then have 14 days to decide whether you`d like to accept the new offer or have your laptop returned for free.
How do I get my laptop back if I don't agree with your valuation?
Simply click on the link in the email we`ll send you and we`ll get your laptop straight back to you safe and sound with no extra charge (please allow 5 working days).
How do I receive payment and how long will it take?
We will send an email confirming that your funds are on the way. Payment will be in the form of a cheque, sent to the name and address you supplied on the original form and could take up to 10 days to arrive.
Give us a call on 0330 390 3060 if you have not received your payment after this time.
Calls cost 13p per min plus your standard access charge.
Can my payment be made out to another person?
Unfortunately not, we can only send the cheque to the person detailed on the original form.