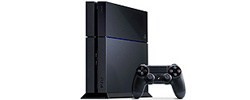 Gaming
Lose yourself in a world of stunning entertainment with the latest range of next generation consoles. Whether you're a casual gamer, a true gaming enthusiast or a complete newbie, we're sure you'll find a games console that meets your budget and requirements. All next generation consoles playback in High Definition too, so you can really bring out the best of your HD TV and console!
Click here to view our range of games.
UH OH!
Would you like to try again?
Did you spell the words correctly? You could try fewer search words...
Perhaps more general search terms? How about alternative words?

You can even call our helpline on

Our experts will be happy to help you find what you're looking for!