Product Information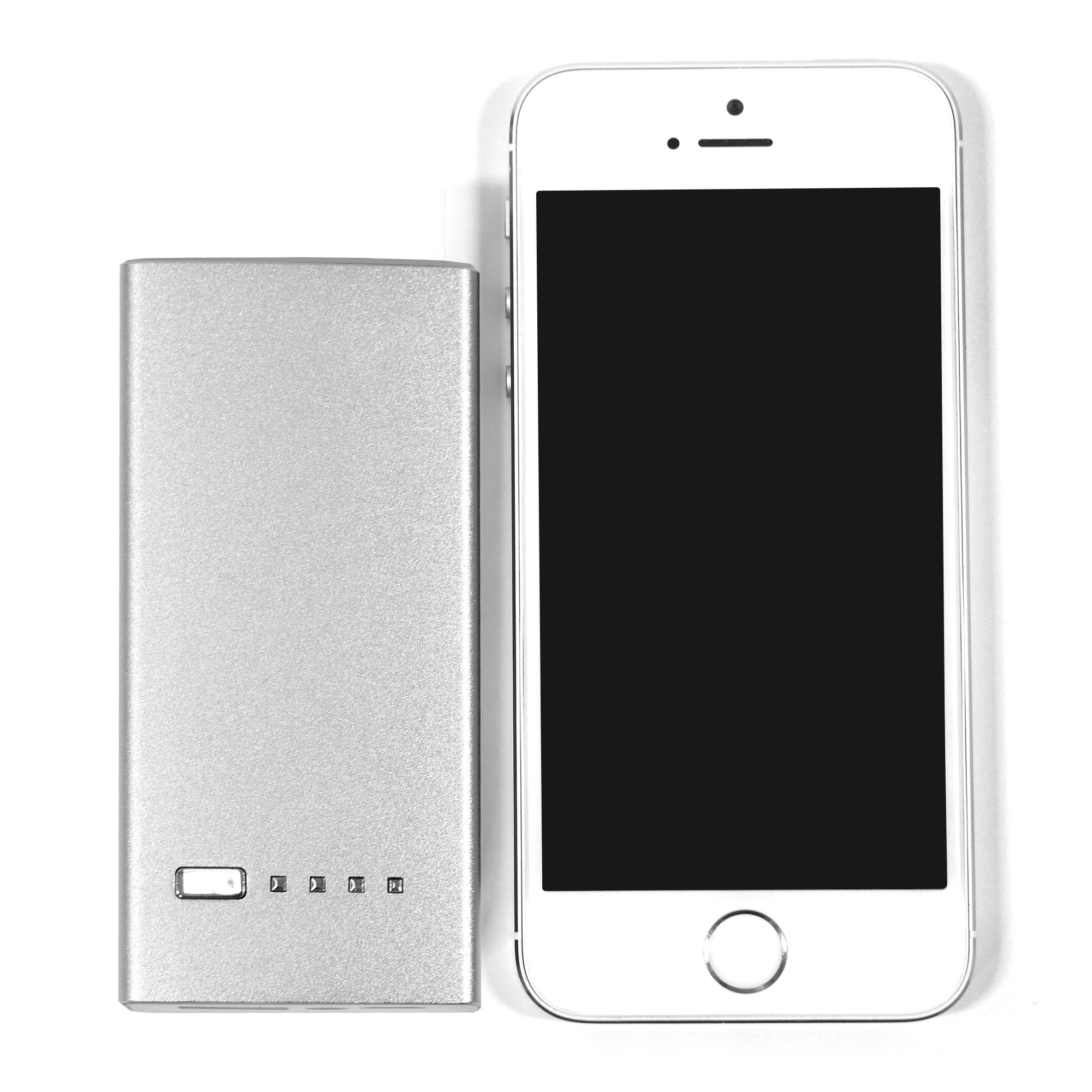 Big Power, Small Size. A power bank that can charge my phone at least twice before needing its own charge? Surely that would be too big and bulky to carry round? Normally you'd be right, but not with this innovative little power bank. At just 9.3cm X 4.5, this super compact power bank possesses a whopping 5200mAh and will comfortably charge most smartphones twice.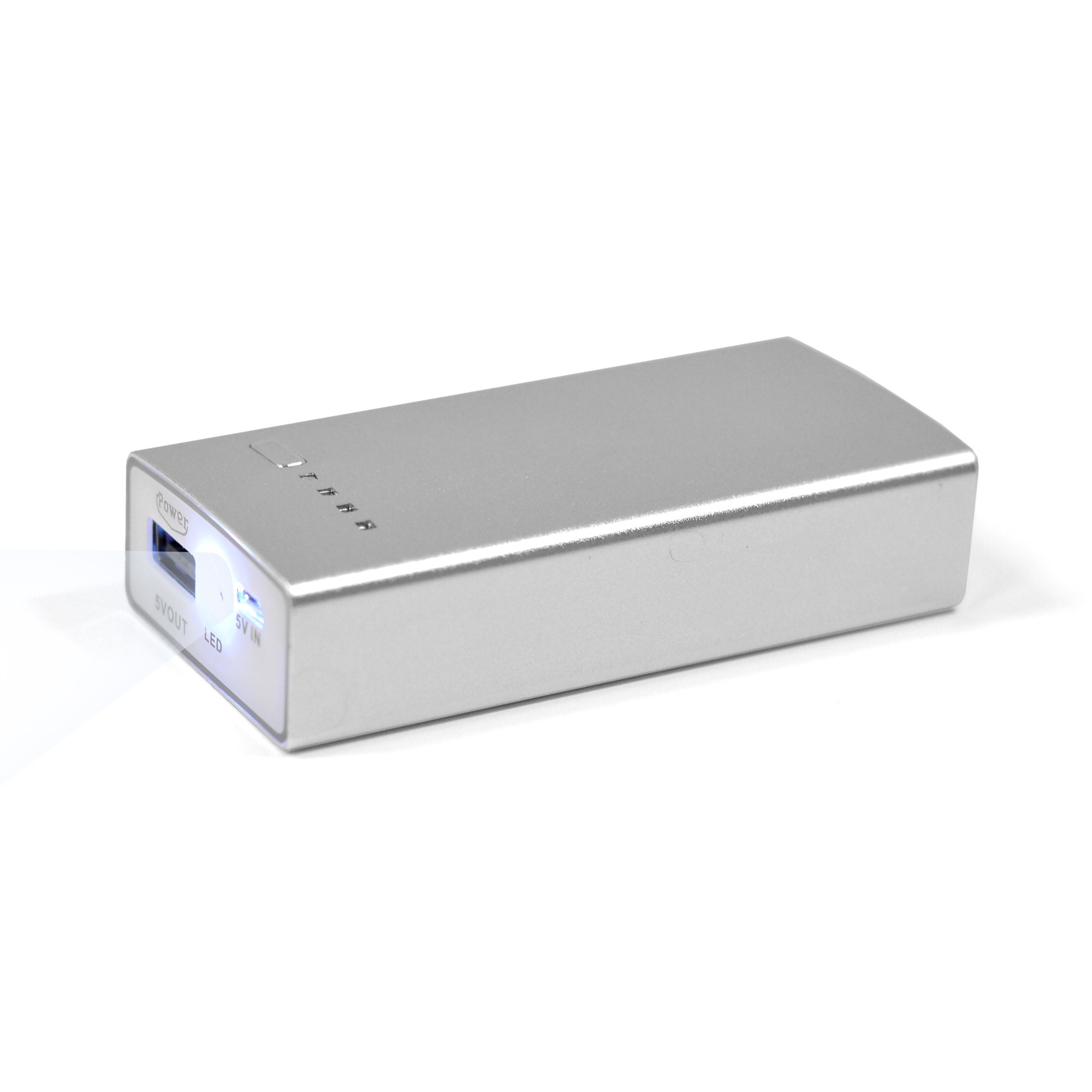 Built In Features. Not satisfied at just being small and powerful, this power bank also has some incredibly handy features. It comes with integrated LED battery level indicators so you'll know just how much juice it has left. It even has a built in LED torch!
For more information on this item please call our sales team direct on 0871 971 005
This power bank has a great capacity of 5200mAh, allowing you to give your phone some much needed battery when it's getting low. It's small design and lightweight material means its incredibly easy to carry and the 4 LED lights let you know how much power is left.
Impressive 5200mAH charge capacity
Will fully charge most smartphones twice
USB and Micro USB ports can charge two devices simultaneously
LED battery level indicators built in
Handy built in LED torchlight
Silver metallic design is just 9.3cm X 4.5cm

Why choose us?
We've won awards for our products

We use the same factories as bigger brands

We offer hassle-free warranty

We have top notch customer service