Product Information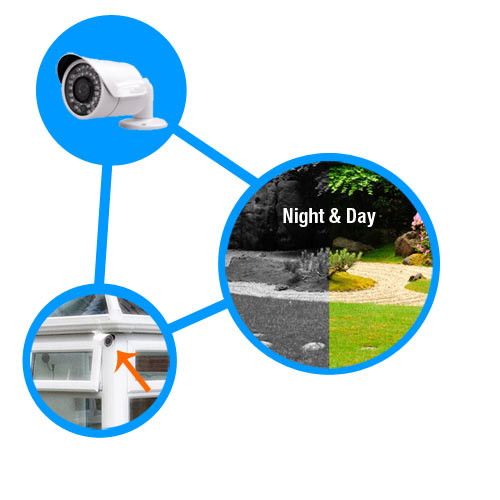 FLEXIBLE SECURITY
You don't need a fancy CCTV system to be able to use this 4MP IP Bullet Camera from ElectrIQ - you can simply plug in and play. Just slot an SD card into the camera, plug it in and you are ready to go! This added flexibility makes this camera unique against its competitors as you don't need to wire it into an NVR to be able to record any footage. As long as you've got a power source and a switch, you're good to go. With motion detection, the Bullet will activate when someone or something moves, therefore protecting you from high energy costs.
HIGH QUALITY FOOTAGE
By recording in Full HD quality, this camera will deliver clear, crisp images that are free of grain and pixilation. That means you'll be able to see exactly what is going on in your garden and makes identification easy, should you ever need to do it.
RAIN OR SHINE
You can use this device inside or out, so don't worry about protecting this camera from the weather - we've got that covered! With a fully weather proof body, this camera can withstand intense weather conditions from rain, sleet and snow to heavy frosts. Make sure it is securely mounted and it will withstand strong winds too.
24 HOUR COVERAGE
The Bullet works really well during the day, but performs just as well at night. With a range of 20m in night vision, you're sure to see what's going on at whatever time of day.
Key Features
4MP Camera provides Quality HD Footage
Easy to add to any existing NVR
SD Card Slot means this camera can function without an NVR
Weather and Vandal Proof
Night Vision