Product Information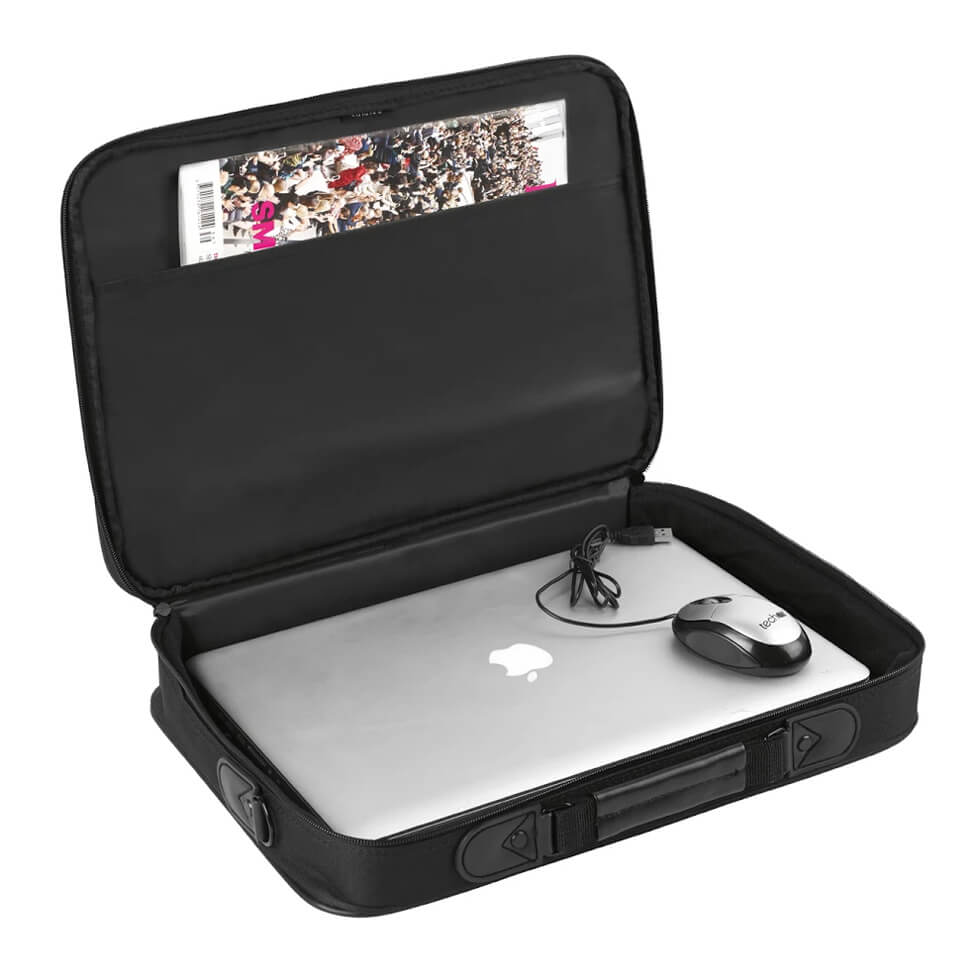 Tech Air Laptop Bag
Fitting laptops with screens up to 15.6", this laptop bag from techair has a lot to offer for a small price tag. A stylish black design, made out of polyester, means it not only looks professional but is hard wearing too. The internal laptop pocket is padded with foam so that your laptop is well protected, and the bag also has an extra pocket on the front - perfect for the charger, accessories or even a tablet.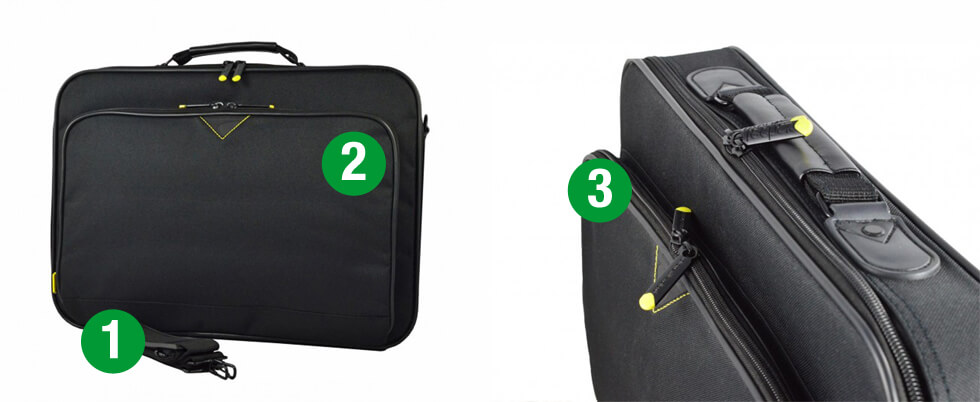 1 - Adjustable & Removable Strap
The adjustable and removable strap is perfect to use if you're traveling a long distance and need your hands free, alternatively you can remove it completely and use the laptop bag as a pseudo briefcase. The strap can also be adjusted to fit you perfectly and comfortably.
2 - Foam Protected & Durable
The premium foam protected interior cradles your notebook, keeping it safe from all the knocks and bumps on your journey. Not only is the interior protected thanks to foam padding, the exterior fabric used in the design of this stylish laptop bag is tough and durable; the yellow trim used in the design of this bag makes it more vibrant and aesthetic whilst still looking professional.
3 - Additional Storage Space
An additional front pocket gives you that all too important extra space for storing everything from your stationary to your paperwork. The extra storage space is also great for storing external hard drives, you could also use it to keep your laptop accessories in such as connection cables, USBs and more!
Key Features
Foam Protection bag with a tough & durable design.
Comfortable Carry Handle Removable & Adjustable Strap
Additional Pockets to hold all accesories.
Fits laptops up to 15.6"