Samsung Galaxy Tab Accessories
Get the most out of your Samsung Galaxy Tab with dedicated accessories designed to enhance and protect your valuable investment. From protective cases and bags, to stands and keyboards, we every accessory you will need to get the most out of your Samsung Galaxy Tab. Filter the accessories specific to your Galaxy Tab model using the links below.

The 7inch Samsung Galaxy Tab is the perfect one handed tablet. Perfect to carry around while you're on the go, allowing you to play your favourite game or get stuck in to some of the top e-books.

The Galaxy Tab 8.9 is the thinnest and lightest large screen tablet available. Its high definition display lets you bring your photos to life with its excellent screen sharpness. Enjoy dedicated Galaxy Tab 8.9 accessories here.

The Samsung Galaxy Tab 10.1" is made for you to have fun with and our accessories can enhance that even further. There is an abundance of multimedia content and entertainment such as the video hub which is perfect to watch your favourite movies on a tablet stand. You can keep your Tab in perfect condition with our bags, cases and screen covers as well as keeping the screen finger print free by using one of our many styluses.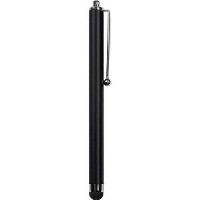 Plastic

Compatible Tablet

-

Tablets and Smartphones

Black