Product Information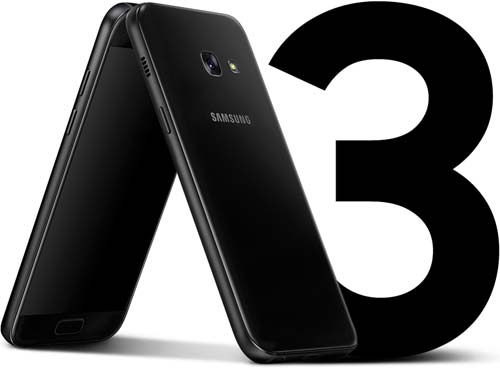 PURE ELEGANCE
Designed with minimalism in mind the Samsung A3 has a simply elegant design. Combining a highly resistant 3D glass rear with an optimal 4.7" display for a seamless design. The curved back without any camera protrusion gives the phone a smooth, uniform style that's a delight to hold. The stylish casing of the Samsung A3's have been inspired by natural elements. This luxury gold finish takes inspiration from golden sand.
CAPTURE THE WORLD AROUND YOU
Life looks great through the Galaxy A3. Equipped with a 13MP rear camera you can capture the world as it was meant to be seen, images are brought to life, sharp and vibrant.
Enjoy creative control and optimise photos with a whole host of camera filters to choose from. Spice up colour tones and enhance your favourite photos.
Capture the perfect selfie with the Galaxy A3's impressive 8MP front camera. Look great in every shot, the A3 captures richer detail and more outstanding colours.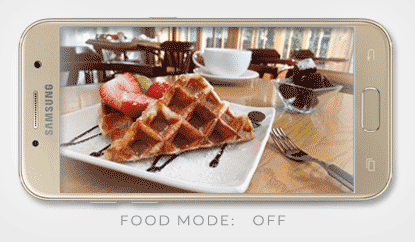 RELIABLE PROTECTION
The Samsung A3 is safeguarded for the unexpected. Shielding from the elements the A3 is protected from everything from liquids to dust, enabling the Galaxy A3 to keep up with wherever life takes you.
Rest assured your data is safe and secure. With a protected folder all sensitive data can be locked down and kept separate from regular content. With one time authentication you won't have to log in every time.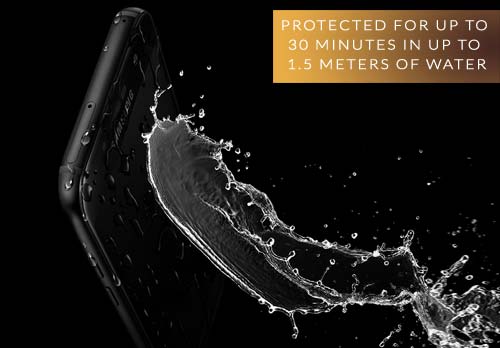 STORE MORE
Keep all your content and memories to hand with ease thanks to the A3's generous 256GB of expandable storage. Back-up, upgrade and sync all your data across all your Galaxy devices, keeping everything where you need it.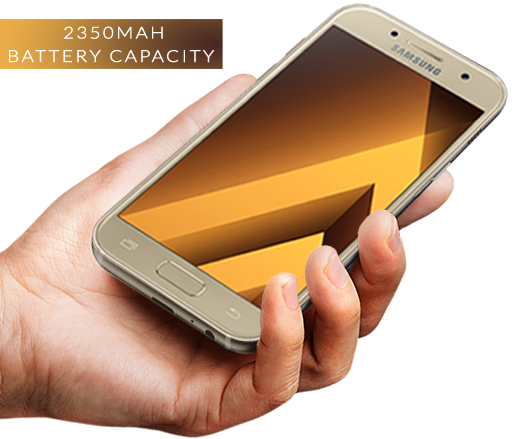 POWERFULLY EFFICIENCY
The Galaxy A3 benefits from a significantly longer battery life. The power boost you need to get the most out of your device even with heavy usage.
View your essentials in an instant, the Galaxy A3 displays essentials such as your clock and calendar without needing to wake your phone. Keeping your essentials at hand whilst saving battery power.
Enjoy hassle-free charging as the Galaxy A3 has a reversible plug. The USB type-C plug goes to work whichever way you plug it in to your device, no need to worry which ways up.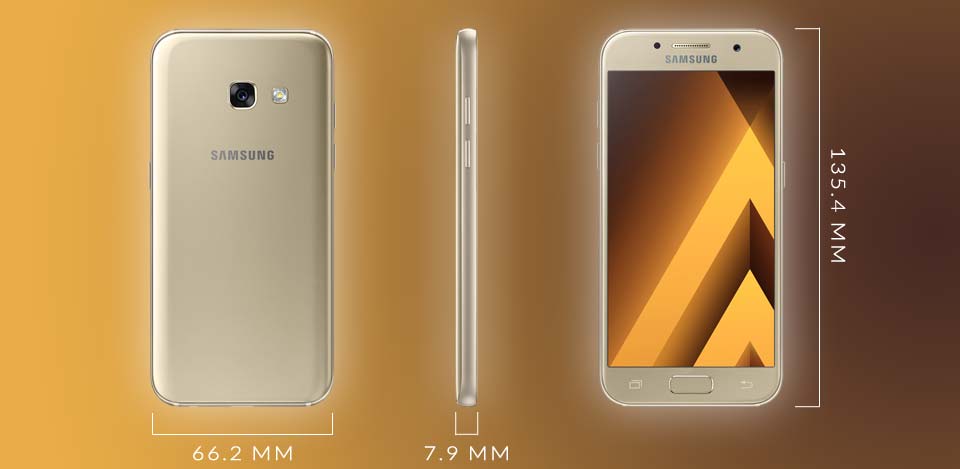 Features:
Unlocked & SIM Free
4G Ready for the fastest network speeds
Ultra-sharp 13 Megapixel rear camera & 8 Megapixel selfie camera
4.7" HD Super AMOLED Gorilla Glass screen
Super fast octa core processor + 2GB of RAM
Android 6.0 Marshmalllow OS
16GB Storage + 256GB micro SD card slot
IP68 dust and water resistance rating for those accidents
The same great build quality and style as the flagship S7