Product Information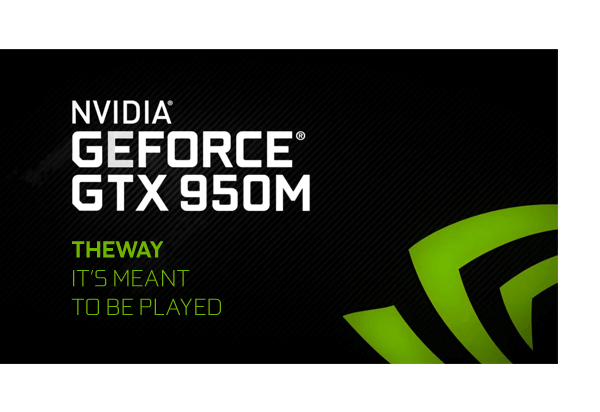 Advanced Desktop Performance Made Portable
The NVIDIA GeForce GTX 950M Series brings extreme, next-generation graphics performance to the PX60 laptop. As the first graphics solution to reach a score almost 4,900 in 3DMark 11, the GeForce GTX 950M delivers powerful performance and outstanding efficiency in a lightweight and portable device for exquisite artwork designs and lifelike multimedia entertainment.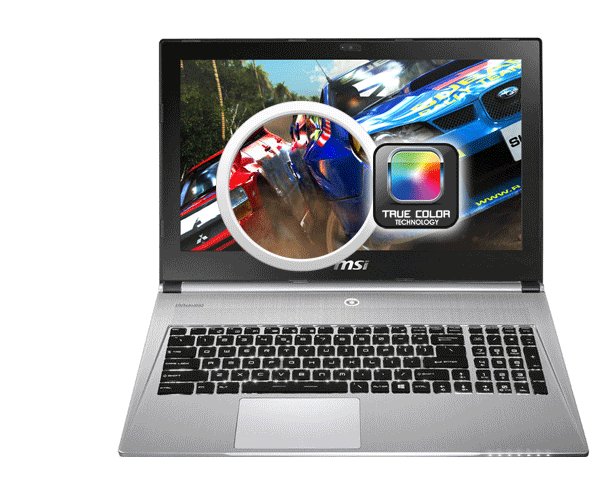 True Colour Technology
MSI True Color Technology guarantees that each panel on the laptop comes with the finest precision in colour. After examination and an extensive factory calibration process by the MSI True Color Technology, the panel quality will be more accurate, close to 100% sRGB.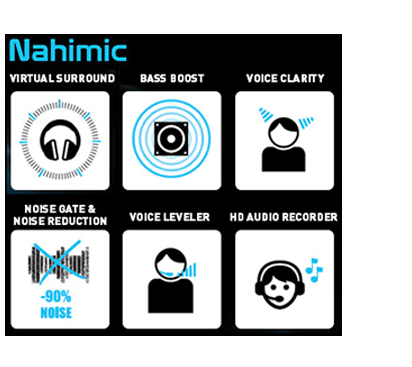 Hear Beyond The Limits, Nahimic Sound Technology Now Packed For Better Entertainment
MSI adopts Nahimic sound technology on their new notebook series. So what's new about this? Nahimic Sound Technology boosts the audio performance immediately. Now, you may build your own entertainment corner and enjoy the immersive virtual sound in high definition with one laptop and with just one simple click.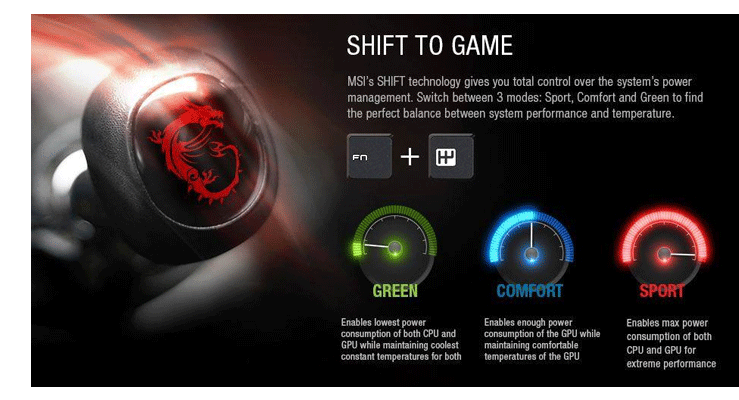 "SHIFT"
The whole new feature SHIFT brings you total control over the system's power management. By pressing the FN + F7 hotkey combo, you can easily switch among the three profiles, "Sport" "Comfort" and "Green", to ensure the perfect balance of system performance and temperature.

Super Cool Dual Fan Cooling System
A total of 4 heat pipes, 2 dedicated for graphics card and 2 for processor, significantly reduces heat by maximizing dissipation with dual fans and pushing thermal outside through 4 vents. This design maintains a stable and low temperature system even after long sessions of the highest loading.
Intel Core i7-5700HQ (2.7GHz/3.5GHz/6MB)
8GB DDR3 RAM
1TB (7200rpm) HDD
15.6" Full-HD Screen
Windows 8.1(64-Bit)
DVD Super-Multi
NVIDIA GeForce GTX950M (2GB)
2 Year Warranty
---