Product Information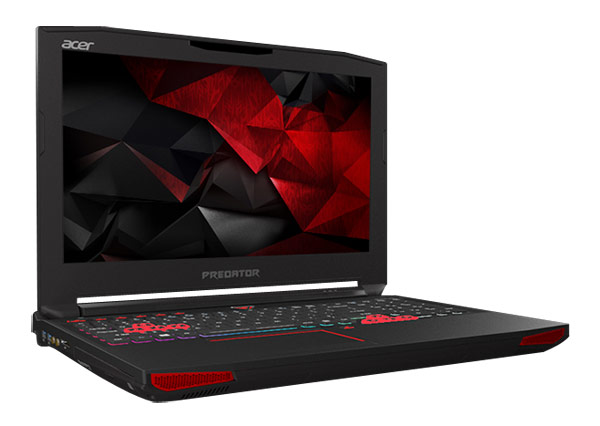 Always prepared for battle and offering the ability to tailor your gaming for the best experience, the Predator 15 is the ultimate gaming rig.
POWERFUL PERFORMANCE
Reduce lag and enjoy smoother and more responsive gaming thanks to the Killer DoubleShot Pro technology. You choose which apps get to use your precious bandwidth and even split your online requirements between wired and wireless for a brilliant, lag-free experience.
The NVIDIA GeForce GTX 980M graphics card gives you the display and performance you'd hope for. Smooth transitions and reduced stuttering offer a phenomenal experience.
With an Intel Core i5 processor the Predator is brilliantly speedy while the 8GB RAM makes loading files, games and more lightning fast. A 1TB hard drive and 128GB SSD offers ample storage space to handle your progress and plenty of games.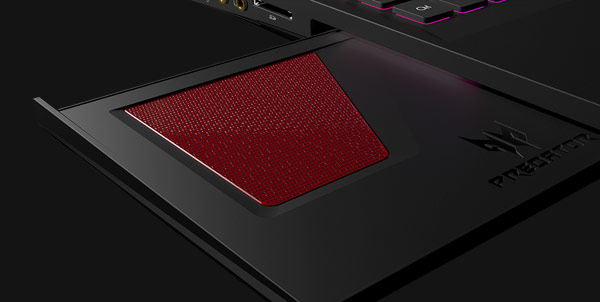 KEEP YOUR COOL
Keeping calm and level-headed is key in stressful situations, and it is important that your equipment keeps up with the task. By injecting cool air into the system, the Predator's FrostCore fan is perfect at keeping your system cool during intense gaming sessions. By fitting perfectly into the optical drive bay, you can easily swap the FrostCore system in just when you need it.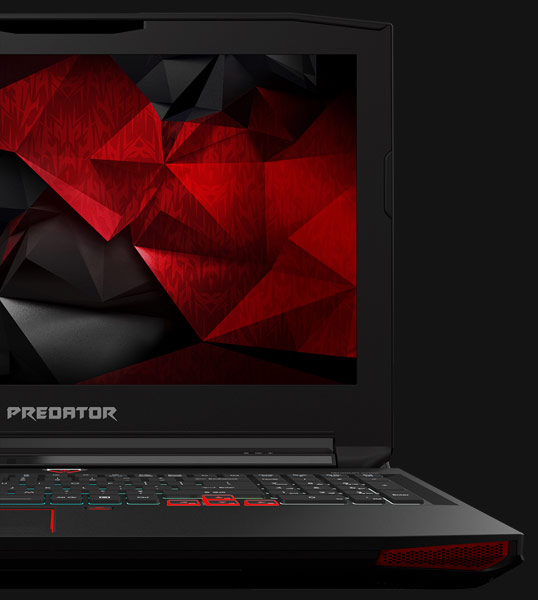 HEAR A PIN DROP
Miss nothing with the incredible audio set up of the Predator 15. SoundPound 2.1 consists of two speakers and a powerful subwoofer to deliver perfect sound from any game or movie. Dolby Audio Surround makes sure you will know when the enemy comes creeping behind.
If you're going for a more immersive experience, add your headphones and enjoy and be transported into the centre of the action with the powerful 600 Ω headphone amplifier.
CLEANER GAMING
The Predator 15 keeps itself clean and components running smoothly with the integrated DustDefender. Alternating airflow directions keeps your system dust free and running more smoothly for longer.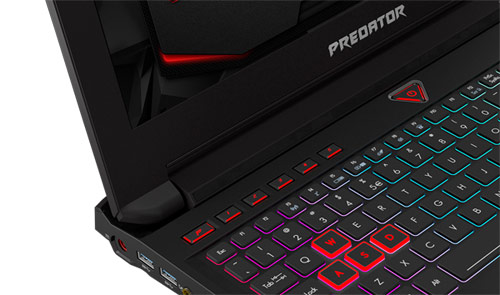 MAKE IT YOUR OWN
Gain a new level of control with NVIDIA G-SYNC support and Predator MediaMaster technology. Tweak audio and video settings for each of your profiles to ensure you get the best experience.
The Predator ProZone Keyboard delivers superb accuracy for smoother gaming. With four customisable backlight zones and programmable macro profiles, your gaming experience can be tailored so you can always be the best.