Product Information
Piper HD Security Camera
Piper is a nifty camera that acts as a home security and monitoring system . It connects to your tablet or smartphone for easy access wherever you are and there are no monthly fees - perfect for anyone who wants to protect family, pets and valuables when they're not at home.
Home Security
3 security modes
The Piper security camera has Home, Away and Vacation modes so that you can have different levels of security for wherever you are and whatever you're doing.
Intruder deterrent siren
If one of your security settings is breached then a powerful 105db siren will sound, which is likely to either alert a neighbour or scare any intruder!
Motion and sound detection
Piper can detect both motion and sound in your home with its built-in motion sensor and a high quality microphone; it can even be set-up to automatically record the footage when it detects motion or noise.
If you have pets, the motion and audio sensor sensitivity can be adjusted so that you only get notifications when it matters, not every time your pet moves.
Important notifications
Piper will always keep you aware of what's going on in your home with a choice of notifications. Choose between being alerted by Piper via push messages, texts, emails, phone calls or a combination of the four.
If you're not going to be near signal or internet, then you can set Piper to alert friends and family instead so that someone can always be there to ensure your home is safe.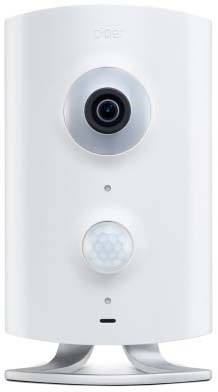 Video monitoring
HD Video
Watch live or recorded footage from Piper from your smartphone or tablet anytime and anyplace, without monthly fees! The video is HD quality so you can feel like you're there.
Panoramic view
See the entire room with the 180° panoramic view so that you don't miss out on any of the action.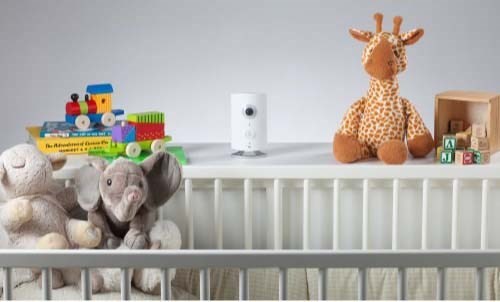 Pan, tilt, zoom and split screen
Whether you want to tilt down to watch a pet on the floor, pan to a window or zoom in on a door, Piper can move your view around with ease so that you can focus in on what matters in your home.You can also split your screen into 4 independent viewing zones so that you can keep an eye on multiple things at once.
Power & Connection information
7.6W AC/DC Wall adapter
3 AA battery back up
802.11 b/g/n
Series 300 Z-wave controller
3 security mode camera
Motion and sound detection
180° panoramic view
Live and recorded HD video
Intruder Deterrent siren