Product Information
They've reinvented the padlock and it's more secure than ever.
The Bluetooth padlock from Noke - literally pronounced "no-key" - changes the way you will lock your shed, garage or chain up you're bike and you'll wonder how you ever managed before. Never again will you have to fiddle with tiny keys to unlock your bike!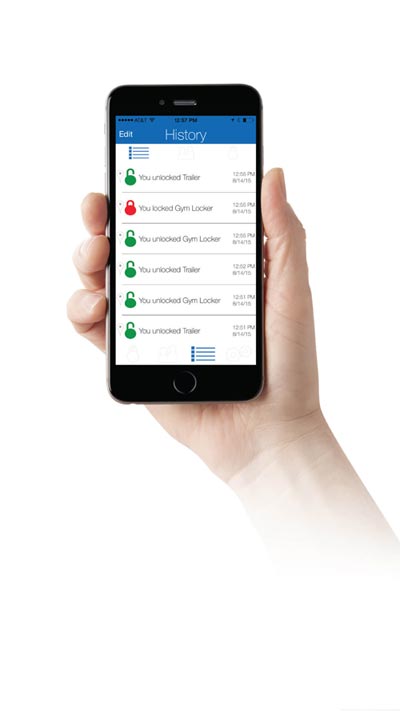 Hard as Nails
Boron hardened steel means no one is getting through that shackle, so your items are extra safe.
It's weather proof too so there's no worries about it getting rusty or full of water.
Set-up is easy - you can name your locks and give individuals access. Only these people will be able to open it.
The app even lets you set periods of time when someone else could open the lock and lets you track the history.
How does it work?
The Noke is really simple.
It automatically connects to your smartphone using Bluetooth so when you push down the shackle it will open straight away without you even having to get your phone out.
If you don't have a smartphone, or don't carry it all the time, use the Noke Key Fob which works in a similar way to unlocking your car doors.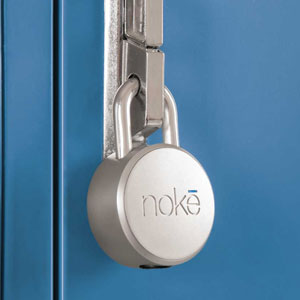 Constant Access
The battery lasts over a year with regular use and, even if it runs out of power, you'll still be able to open the lock.
Holding a fresh battery (it takes a standard watch battery) against the contact points on the base "jump-starts" the lock, letting you open it and replace the battery.
You'll still need your phone or Key Fob with you, so it still can't be opened by a stranger.
But what if your phone is stolen, breaks or dies? They've thought about that too. During set up you'll create a Quick-Click code of long and short clicks on the shackle. Just use this and hey presto - you're in.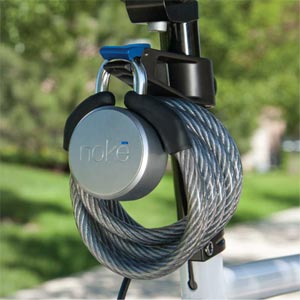 Cable and Bike Mount
The padlock is ideal for securing your bike. The Cable and Bike Mount makes it even easier.
The heavy-duty braided steel cable keeps your bike really secure and its vinyl coating even protects your bike from scratches.
The mount gives you a handy place to keep the cable while out and about - neatly tucking away under your seat.
You can buy the Noke Bike and Cable Mount here.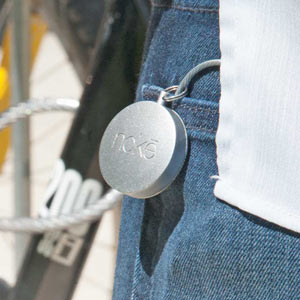 Key Fob
Noke understands that not everyone has a smartphone or at least carries one around all the time - but that won't stop you from using the padlock.
The Key Fob unlocks your padlock in the same way as you'd open your car. It provides an additional way of opening your padlock without a smartphone or Quick-Click code.
One Key Fob can open up to 10 padlocks
You can buy the Noke Key Fob here.
Packlock controlled by your phone
Never lose your padlock key again
Over a year of battery life, and if it runs out you can still open it!
Need to secure your shed, lock up your bike or secure your locker in the gym? There's nothing better, or more stylish, than the Noke Padlock
We guarantee this padlock will leave your friends feeling jealous!