Product Information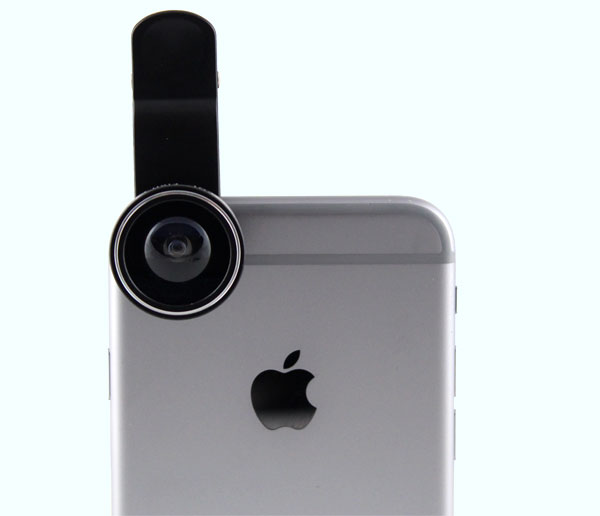 TAKE YOUR PHOTOS TO THE NEXT LEVEL
Realise the full potential of your phone's camera and your creative mind to produce stunning results with the 3-in-1 lens.
Whether you are a social media photography fanatic, or just love taking photos while you are out and about - this handy gadget will open you up to a new world of creativity to make those shots pop.
Take incredible fisheye, wide-angle and macro images with this pocket-size device.
FISH EYE
See everything with the Fisheye lens. This type of photography is great for showing off amazing scenery, architecture and more. The 180° field of view gives you the ability to capture much more in one photo and also lets you take creative shots with a central focal point.
WIDE ANGLE
Taking photos with the Wide-Angle lens is like watching a wide-screen TV for the first time. The constraints of your smartphone camera are widened so you can see more on either side of your original image. No more will you have to squeeze together with your friends to get into that photo!
MACRO
Have you ever tried to take a close up photo of an insect, flower or anything else on your phone, but struggled to get a shot that was in focus? That's where the Macro lens comes in. Photos taken with this lens will show the tiniest details for brilliantly clear shots.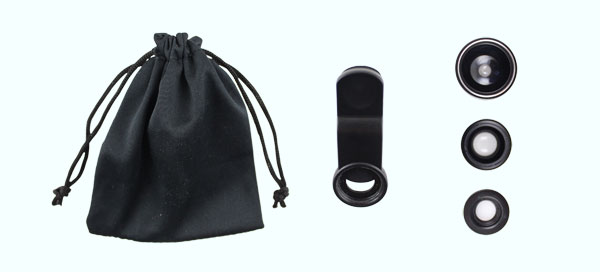 COMPACT AND PORTABLE
Carrying three lenses and a camera around isn't half as hard as it used to be. This 3-in-1 lens easily fits in the palm of your hand and weighs next to nothing so there's no stopping you slipping it into your pocket or bag before you head out.
There's no excuse for taking boring photos anymore! Keep your lens kit in your bag, car or anywhere where it will be on hand, ready to breathe new life into your shots.
This lens clip is so universal you can even clip it to your tablet, laptop and more.
FULLY ADAPTABLE
Attach this handy clip to a smartphone or tablet to release the full potential of your camera and produce impressive results. Compatible with most smartphones, almost anyone can take incredible shots quickly and easily.
Turn the clip around and you can even take incredible selfies to stand out from the crowd.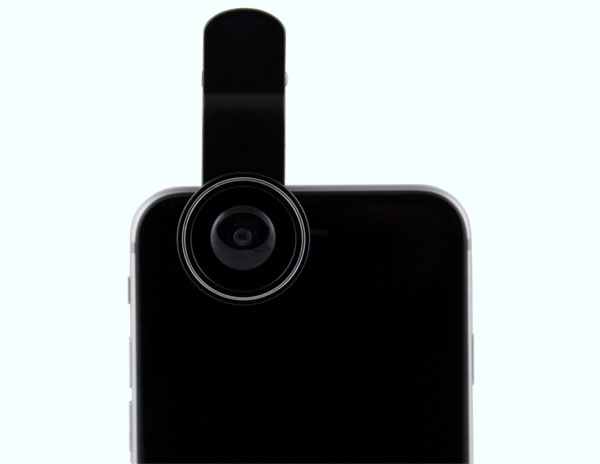 Features
Take your photos to the next level
Universal Clip on 3 in 1 lens comes with mirco lens, fish eye lens, wide angle lens
Portable and detachable, you can take photo with your devices at any time. Can be used on phones, ipads, tablets and laptops
Wide angle lens adds 180° into your shot to capture a wider coverage
Fish eye lens adds a curved effect to your picture
Macro lens – allows you to take close up pictures to show the true texture of an object.
Turn the clip around to take incredible selfies
Microfibre bag and lens covers included
What's in the box
Lens clip
Macro lens
Fish eye lens
Wide angle lens
Protective lens caps for both ends
Storage pouch