Product Information
Microsoft LifeChat LX-3000
If you want to chat, game, or listen to music, do it right—in full immersion. Sit back with the LifeChat LX-3000 and enjoy the quality digital sound, made even better with total-comfort leatherette ear pads. With the USB connection, you can get plugged in fast. And when you're ready to talk, the noise-cancelling microphone makes sure you're heard, crystal clear.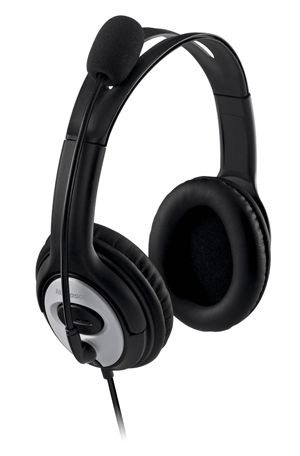 The Microsoft LifeChat LX-3000 Headset gives you professional, high-quality digital audio for comfortable and efficient hands-free communication whether you're hard at work, deep in an intense game or just chatting with pals.
Featuring Digital USB via a convenient 1.8-metre cable, a superior noise-cancelling microphone for crystal-clear communication, in-line volume controls and comfy leatherette ear pads, the LifeChat LX-3000 Headset is also fully optimised for Microsoft Live Messenger, with a Windows Live call button for instant free video chats with fellow Windows Live contacts and easy audio switching from music to calls with one click!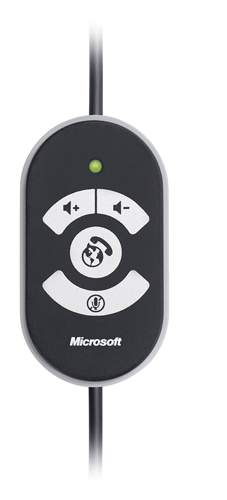 Easy to set up and comfortable enough to last you through a full working day with no fatigue, the LifeChat LX-3000 Headset from Microsoft brings the world to your ears!
Free Worldwide Internet Calling to Your Online Contacts
Call your online contacts anywhere in the world—absolutely free.
Digital USB
Enjoy superior reliability and clarity.
Leatherette Ear Pads
Listen and play for hours in total comfort.
Flexible Six-Foot Cable
Get more room to move.
Noise-cancelling Microphone
The noise-cancelling microphone automatically picks up your voice with remarkable clarity.
Windows Live Call Button
The easy way to start a video call with Windows Live Messenger,. (Requires Windows Vista or later, and call resolution depends on messaging client.
Audio Switching
Automatically switch from music to your audio call. Simply press the Windows Live Call Button when someone calls you, and your music automatically pauses.

CHAT, GAME, LISTEN
QUALITY DIGITAL SOUND
USB CONNECTION
LEATHERETTE EAR PADS
NOISE CANCELLING MICROPHONE