Product Information
MICROSOFT VISO STANDARD 2016
A powerful diagramming platform with a rich set of built-in stencils. Create easy to understand diagrams to help simply complex information. Viso standard includes stencils for business, basic network diagrams, organisation charts, basic flowcharts and general multi-purpose diagrams.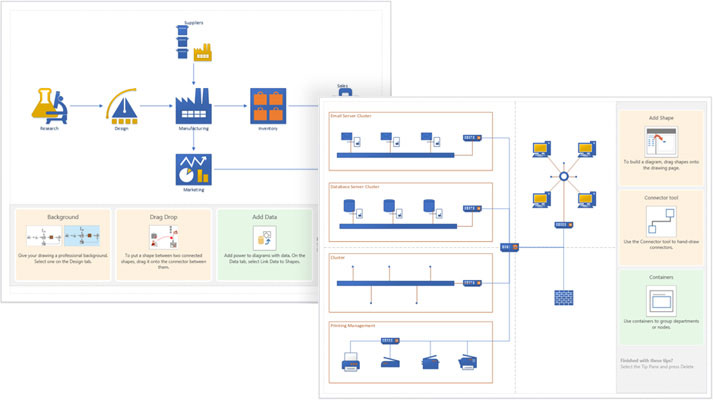 GETTING STARTED
Making diagramming easier. Pre-crafted starter diagrams, contextual tips and tricks are all included to give you a jump start on diagrams.
PROFESSIONAL DIAGRAMS
Create professional diagrams quickly. Put together maps and floor plans all using a refreshed bank of Office layout shapes that reflect modern tastes.
Take advantage of refreshed templates and thousands of shapes that meet industry standards. Use smart shapes to boost productivity, and leverage new themes and effects to customize and complete professional-looking diagrams faster.
CUSTOMISE
Transform diagrams. Customise professional-looking diagrams using the rich set of effects and themes at your disposal. Give your diagram a completely different look with just a few clicks.
Perform common diagramming activities (change shape, auto align and position, or duplicate and reorder pages) with an intuitive experience while preserving metadata and connections of the shapes.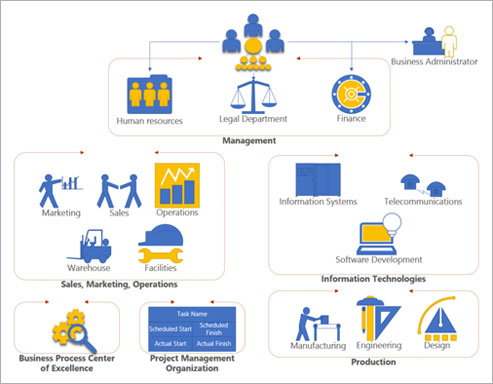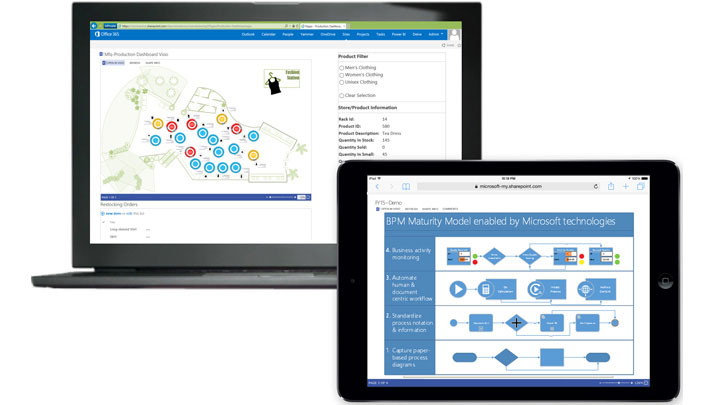 WORK AS A TEAM
Collaborate with team members on the same diagrams. Enable others to add comments or shapes from virtually any device. Visual indicators will let you know what others are working and commenting on. Easily sync diagrams when saving.
Right from within Viso you can get immediate clarification on feedback by initiating an instant messaging conversation or audio/video call with reviewers.
COMMUNICATE
Share your diagrams with others through a browser, even those who don't have Viso can view though Viso services within SharePoint.
Features:
Powerful diagramming platform
Create professional diagrams quickly
Simplify complex information through diagrams
Stencils for business, basic network diagrams, organisation charts & flowcharts
Pre-crafted diagrams to make starting out easier
Customise and complete diagrams quickly
Refreshed Office layout reflects modern tastes
Collaborate as a team on diagrams
Comment and edit on diagrams as a team
Easily sync diagrams when saving
Share and communicate diagrams through a browser