Product Information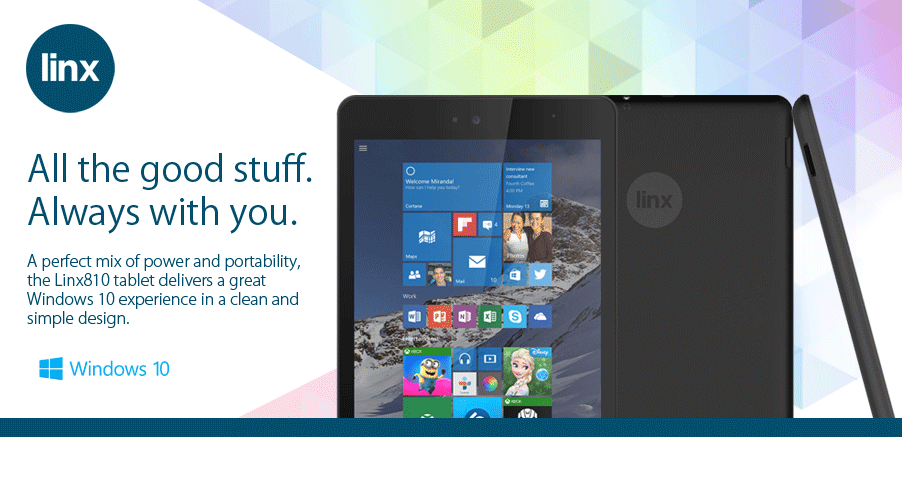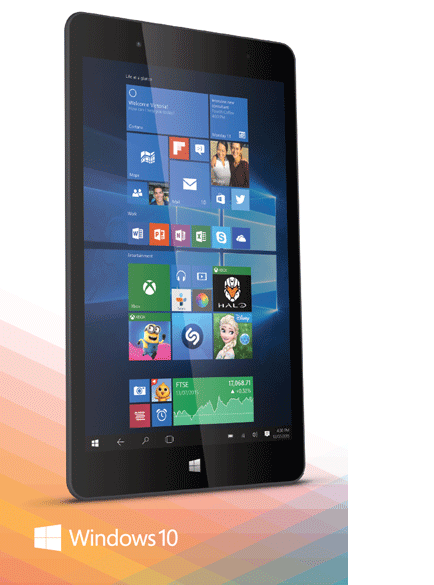 Travel Companion
A perfect sized tablet to stay entertained, connected and informed from almost anywhere. The ultra-portable Linx 810 combines a simple and lightweight design with powerful processing and a beautuful touchscreen display.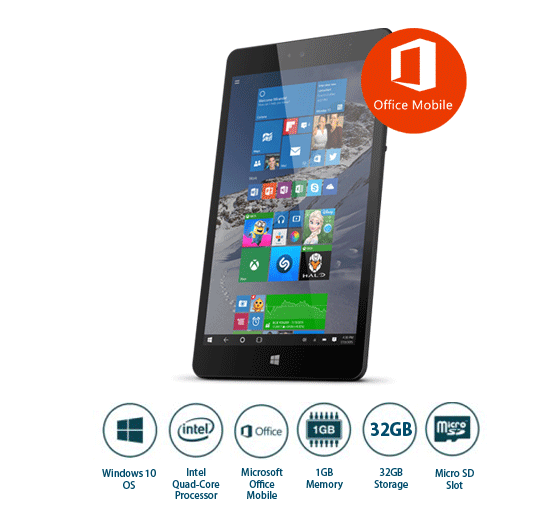 Great Spec and value
Up to 1.83GHz Quad core Intel Atom Z3735F, Windows 10 OS, 32GB Internal storage, 1GB Ram, 8 inch IPS LED display, 2mp front and 2mp rear camera, HDMI output, 4,000mah battery, Bluetooth 4.0 and Wi-Fi connectivity are just a few of many exciting specs that the Linx 810 tablet possesses.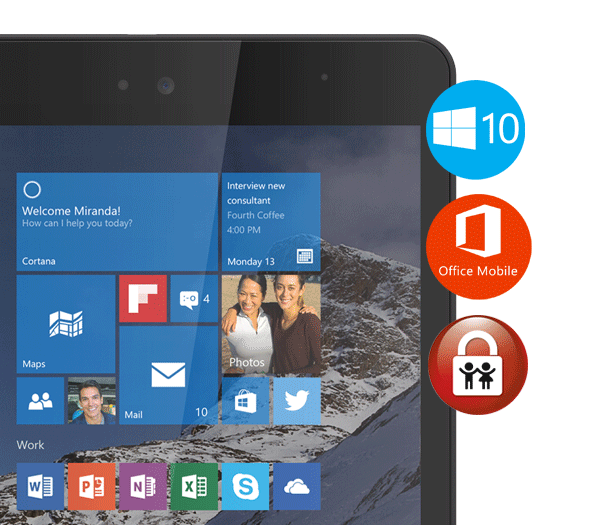 Brand new Windows 10
With Windows 10 everything is so familiar and easy to use, you'll feel like an expert straight from the box. With the included Office Mobile Apps it's easier than ever to get things done on the go. And don't forget, being Windows based there are a range of family safety features for protecting kids on the internet.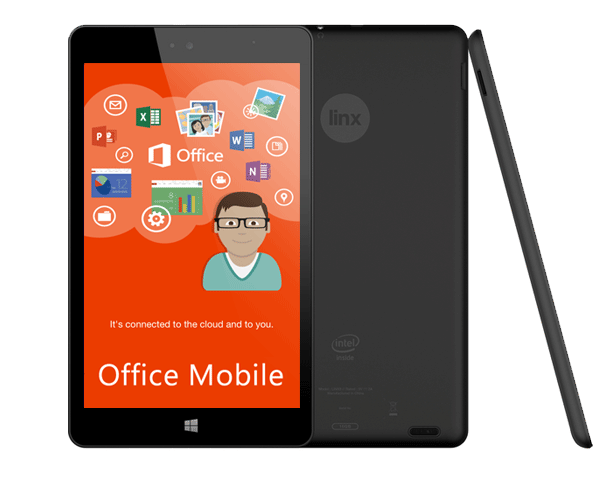 Office Mobile
Great apps come as standard with the pre-installed Office Mobile app including Word Mobile, PowerPoint Mobile, Excel Mobile and OneNote while the new Windows Store brings a unified shopping experience across your Windows 10 device so that you can easily purchase great digital content including apps, games, music, movies, and TV programmes.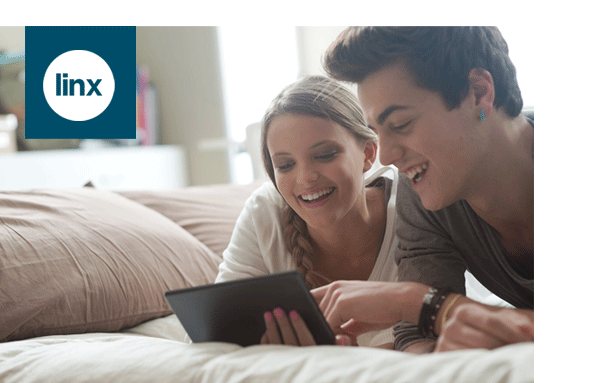 Make it yours
A perfect mix of power and portability, the Linx 8 delivers a great Windows 10 experience in a clean and simple design. The stunning 8 inch display brings all of your entertainment and documents to life while delivering precise touch control when gaming or surfing the web.

Intel Atom Z3735F QC (1.33GH/1.83GHz) Processor
1GB RAM
32GB Solid-state drive (SSD)
Windows 10 (64-Bit)
8 inch (800x1280) IPS Screen
2MP Front & Rear Camera
microHDMI, microUSB