Product Information
Grade A LG G4 Titan Grey 5.5" 32GB 4G Unlocked & SIM Free
Key Features:
Unique and Stylish Design
Powerful Hexa Core Processor
Great Battery Life
Wireless Charging
5.5" HD Display Screen
Optical Image Stabilization reduces blur in photos
16MP Camera
Smart Keyboard
Essential Info:
Grade A
Pristine Condition
Generic Box, Handset Only
No accessories Supplied
No Charger Required
Sim Free and Unlocked to all networks
90 days warranty (extended warranty available)
The LG G4 provides the perfect balance between fashion accessory and powerful smartphone. With a camera full of possibilities and a crystal clear display, the G4 offers much more than you might expect.
This smartphone stands out from the crowd with the way it looks, but also stands out for its incredible power.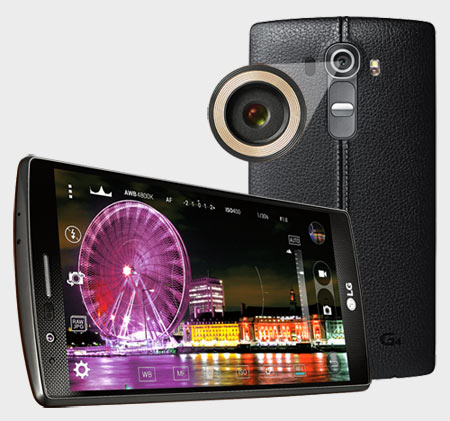 PROFESSIONAL CAMERA
The LG G4 features a camera that provides the tools to create stunning shots during the night or day. Shooting in a crisp 16MP, the ultra-bright, F1.8 lens helps you to produce beautiful depth-of-field results. Photos are full of detail and pop with clarity. The 8MP front selfie camera gets you looking your best.
COLOUR SPECTRUM SENSOR
By analysing and measuring the visible light in a scene, even before the shot is taken, the G4's state-of-the-art infrared colour spectrum sensor ensures colours appear natural and are vivid in any conditions.
MANUAL MODE
Adjust the camera's settings to tweak the lightness and darkness of an image or produce amazing effects with faster or slower shutter speeds.
Just like having a full camera kit in your pocket, you can adjust shutter speeds, exposure, white balance and ISO. Features such as auto-exposure lock, a level gauge, the ability to shoot in RAW and JPEG and manual focus help you to capture that perfect shot.
AUTO-FOCUS AND STABILITY
Take quick, clear photos with the G4's laser detection auto-focus and OIS 2.0 which reduces any camera shake.

BRILLIANT DISPLAY
Offering a 5.5" IPS Quantum Display, the LG G4 produces images that are authentic in colour and true-to-life. Delivering Quad HD, high-contrast and vibrant results, everything from reading the latest news to streaming videos is made more enjoyable.
The display has a smooth, super-responsive feel thanks to the In-cell Touch Display technology, giving you easy viewing even in bright sunlight.
STYLISH DESIGN
A phone and a fashion accessory, the LG G4 has a unique design, crafted to look great. With a smooth grey back cover this smartphone is more comfortable to hold, and you are less likely to drop it when wearing gloves. A phone has never felt so good.
A slight curve to the build of the G4 means it fits the shape of your hand, making texting, browsing social media and making calls much more comfortable.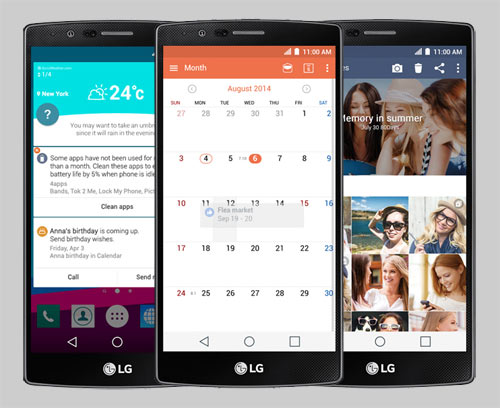 CONVENIENTLY POWERFUL
Play games, stream video, browse social media and more quickly and smoothly with the G4's Qualcomm Snapdragon 808 processor. Combined with 3GB RAM, load times are fast whether you are playing the latest games or flicking through photos.
Storage isn't an issue either, as you are provided with 32GB so you can get really snap happy! If that isn't enough, you can simply insert a Micro SD card of up to 200GB.
A removable 3,000mAh battery gives you the chance to do more for longer. If your battery runs out, you can easily swap it out for a fully charged one.
---