Product Information
THE PERFECT TRAVEL COMPANION
Safely store of all your SIM and micro SD memory cards while on the go with this all-in-one Sim card holder. It's ideal for those who need to use multiple SIM cards or travel alot. This 2mm slim-line SIM card holder is designed to fit seamlessly into your wallet and comes with 3 SIM card adapters that fit virtually any SIM-enabled mobile device.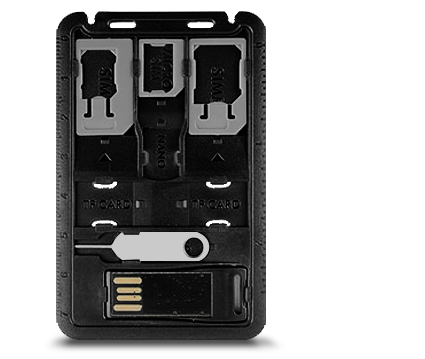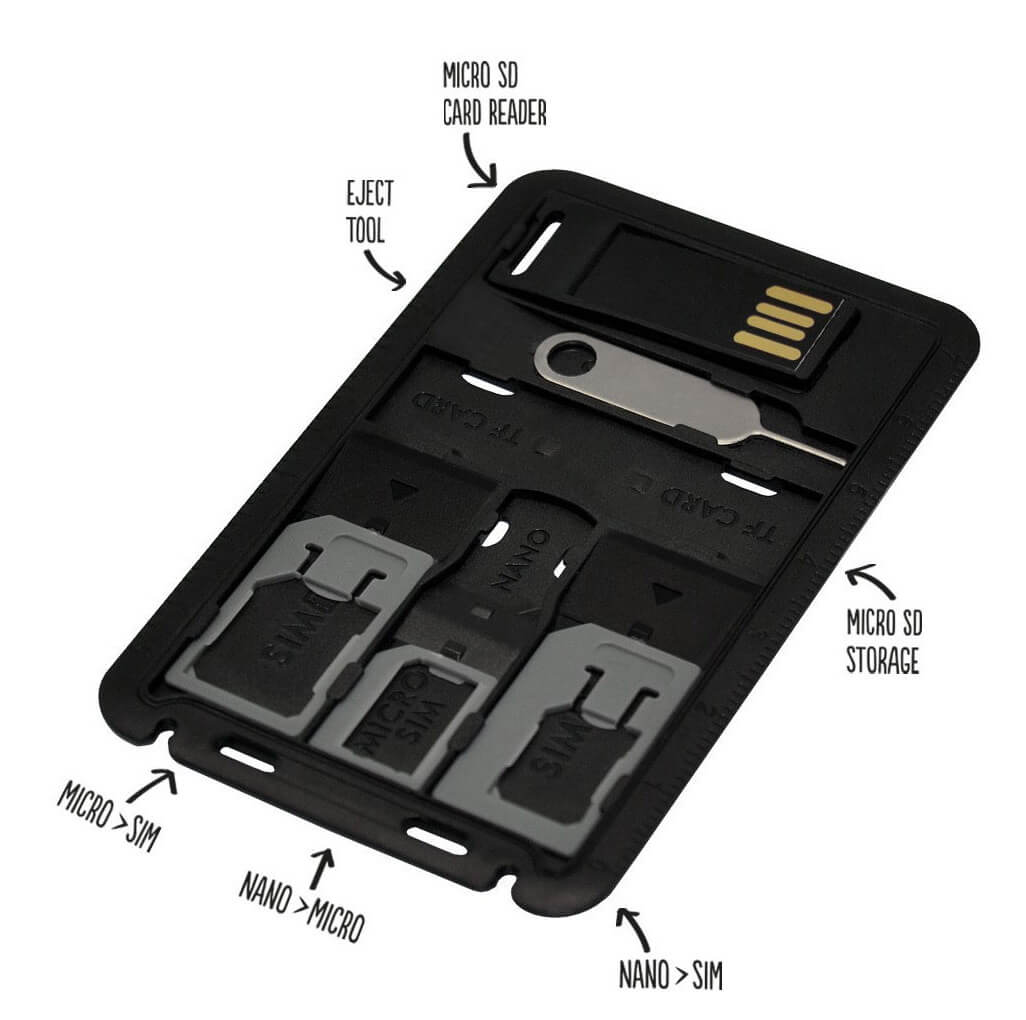 DESIGNED WITH YOU IN MIND
This useful 7 in 1 holder is made up of of 2 slots to store your Micro SD cards and 3 slots to store/convert your SIM cards. The tool also includes a SIM Ejector which allows you to remove a SIM card from your smartphone. Plus, there's also a micro SD card reader that lets you transfer photos, movies and music from your mobile devices expandable storage to a PC via USB.
COMPATIBLE WITH ALL SIM FORMATS
The SIM card adapters allow you to use a small SIM card in a phone that requires a larger type SIM. Simply insert your existing SIM into one of the adapters and use it in your new phone. It removes the hassle of having to transfer all your contacts and information from your old SIM card to a new SIM card.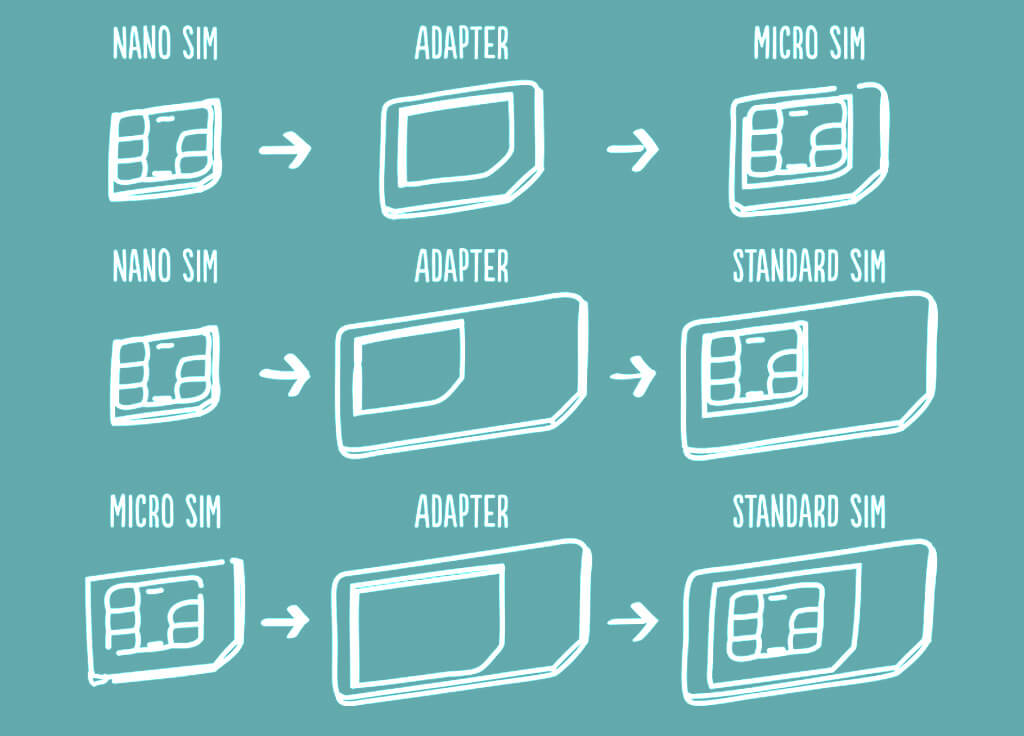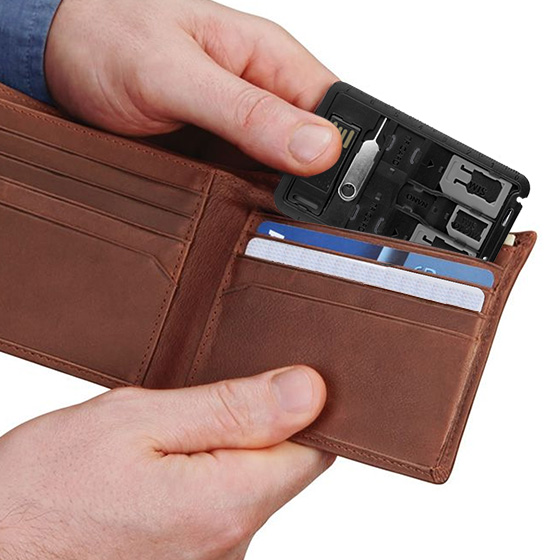 CREDIT CARD SIZED
Chances are when you're heading abroad you make sure your essentials are right there with you. "Phone, wallet, Passport." Check! Fortunately for you, at 2mm thick, the SIM holder is designed to fit unobtrusively into your wallet's card slot so you can be sure to always have it with you
Features:
7 in 1 Sim card tool
Micro SD card reader, SIM Eject tool, Micro SD card storage, Ruler CM & ", Micro SIM to Standard SIM adapter, Nano SIM to Micro SIM adapter, Nano SIM to Standard SIM adapter.
Fits in your wallet, credit card sized
Ultra-thin 2mm thick
Perfect for trips abroad to use different SIMs

Why choose us?
We've won awards for our products

We use the same factories as bigger brands

We offer hassle-free warranty

We have top notch customer service