Product Information
GRAVITY-DEFYING SOUND
Elevate your audio experience in more ways than one with this revolutionary Bluetooth speaker from electriQ. OK, chances are you probably already own a bluetooth speaker, but we're pretty confident that you don't own anything quite as spectacular as this.
What makes this so special, I hear you ask? Well, this death star shaped orb is called "the Gravity Speaker," and it does everything you want from a Bluetooth speaker and more! It looks stunning, it boasts a great battery life, and it delivers full-bodied sound. However, unlike every other speaker out on the market, this one levitates!
WHAT KIND OF SORCERY IS THIS?
It's sheer magnetism. Electromagnetism to be precise. The magical levitation effect is created by the magnets concealed within the sphere-shaped speaker and base stand. Simply position the speaker in the centre of the base and watch in disbelief as it floats miraculously in thin air.
While levitating, you can even tap or spin the speaker as it plays out your favourite tunes. To help you locate the magnetic sweet spot necessary for levitation, the device comes with a fool-proof placement tool.
TRULY WIRELESS
And of course with it being a Bluetooth speaker, you can stream your favourite tunes wirelessly up to 10 metres away from a Bluetooth compatible device such as a Smartphone, Laptop or Tablet.
The Gravity speaker is equipped with Bluetooth 4.0. technology which makes it fully backward-compatible and is optimised for long battery life - up to 7 hours on a single charge in fact. Measuring at roughly the size of a tennis ball, the floating speaker is packed with some serious audio skills to ensure your playlist never sounds muted or distorted.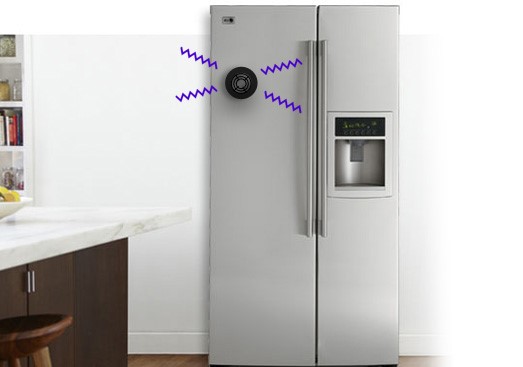 I'M A HUGE METAL FAN
The hovering orb-shaped speaker can be used independent of its base stand and taken with you to act a portable speaker. Plus, as a result of having a magnet built-in, you can magnetically attach the speaker to any compatible surface. For example, you can connect it to various household items like a fridge door, a metal hinge, a steel chair and enjoy your favourite songs in the kitchen or anywhere where space is limited; stick it to a tent pole and use it on camping trips; attach it to your bike when cycling.....the amount of applications are endless!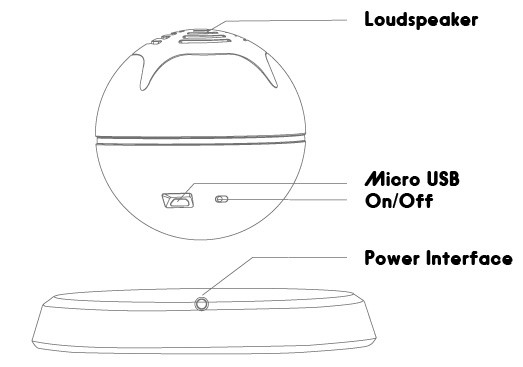 Features:
Advanced magnetic levitation system
Bluetooth 4.0 connectivity
7 Hours playback time
Up to 10 meters range
Easy to set up
Neon blue lights on base and speaker
levitation placement tool included
1 Year Warranty
Specification:
Speaker power: 2 x 2W
Sensitivity: >80dB
Impedance: 4 ohms
Charge time: 3-4 hours
Dimensions:
Size: 90mm (speaker)
Size: 140 x 21mm (base)
Weight: 210g (speaker)
Weight: 510g (base)