Product Information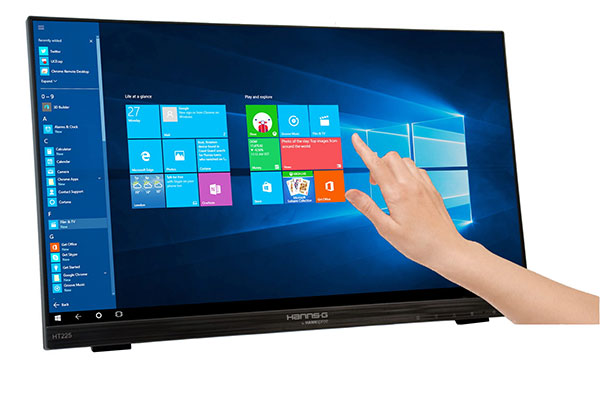 Make your work more hands on and stuck in to every task with the HANNspree HT 255 HPB touchscreen monitor. Measuring 21.5" and with a beautifully crisp and clear Full HD resolution, every detail is enhanced, with added features controlled with your fingertips.
HANDS ON
The 21.5" Full HD display gives you a clear view for every task, perfect for tasks such as photo or video editing, as well as reducing eye strain along the way. Backlit using LED technology, this LCD display gives you exceptional colour performance with wider viewing angles making it perfect for using in groups.
The 10-point touchscreen puts you in direct control, giving you the power to get really hands on. Perfect to use with kids, for design work or even in commercial settings for presentation purposes and much more, the HANNspree HT 255 HPB is an extremely intuitive solution which opens your PC up to a world of opportunities.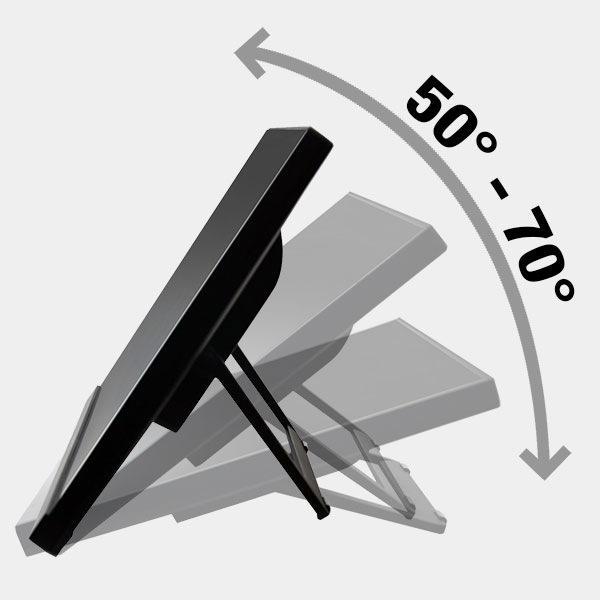 DURABLE BUILD
Extremely durable overall, this monitor is long lasting and has the ability to handle heavy everyday use. The glass overlay surface is 7H scratch resistant with a hardness to offers a consistent high quality touch and responsiveness. Ideal for using with kids or in a public space, you can be sure the surface will stand the test of time.
A durable and adaptable stand helps you to find the perfect angle, depending on your task. Adjust the angle between 15 and 17° to find the most comfortable position. You can even transform the HT 255 HPB into a giant tablet, with the stand allowing you to lay it flat on your desk and table, making it perfect for graphic design.
ADDED FEATURES
This monitor from HANNspree offers stereo speakers for an enhanced and immersive audio experience. Great for multimedia such as enjoying movies or music or for videos as part of a presentation, there's no need to add external devices for a good quality sound.
With a wide range of inputs including HDMI, DisplayPort and VGA, you can easily display 1080p Full HD content with a quick and easy set up. Easily switch between sources and enjoy the same high quality resolution each time.
Features
Screen size - 21.5 in
Ports - HDMI, DisplayPort, VGA
Aspect Ratio - 16:9
Brightness - 250 cd/m2
Dimensions (WxDxH) - 490.3 mm x 47.8 mm x 299.4 mm
VESA compatible
Maximum Resolution - 1920 x 1080
Response Time - 7 MS
Popular Features
21.5 Inch Screen size
1920 x 1080 Full HD Resolution
Ports - HDMI DisplayPort VGA
16:9 Aspect Ratio
Refresh Rates - 60 Hz
7 MS Response Time
Wall Mounting (Vesa) - 100 x 100 mm
Warranty - 3 year warranty