Product Information
A1 Refurbished
A1 are open boxed units which have been returned usually due to being unwanted. The units may have at very worst case have very faint minor /non-permanent blemishes. All units then undergo a full 25-point inspection by our experienced tech team ensuring they are in full working order. Once all relevant checks have been complete the units are then securely repacked ready to be resold. Please note although we can't guarantee that these units are still in their original boxes with all their original accessories we can confirm that on average 85% of our stock is still in its original packaging.
GRADE A1 - As new but box opened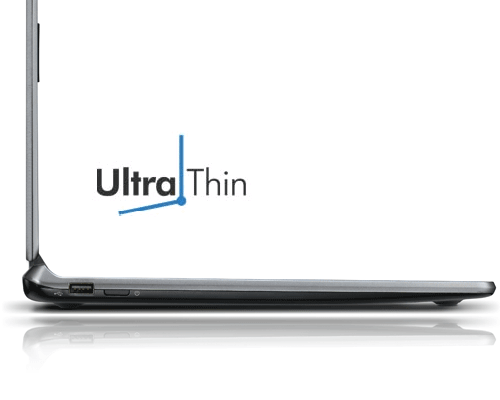 Experience True Power & Elegance
The full-featured Aspire V5 laptop completes your mobile life style with its impressive performance in an incredibly slim design- and at a price you can afford! At only 1" slim and super light, its easy to complete assignments, watch movies, jump on your social networks and more wherever you are! Cool features like Acer Instant Connect and Acer Clear.fi™ make connecting and sharing media easy so you can have fun and stay productive without any extra effort.
True Power
The Aspire V5-573P laptop is thinner than ever, and comes with a 15.6" HD touchscreen, bringing the Windows 8.1 operating system to life - complete with live tiles and the latest updates to keep you up to date whether you're at home, at work or on the move.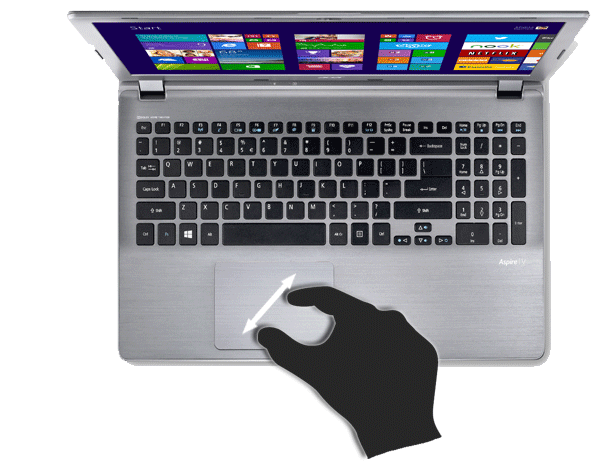 Pure Intel Power
The Acer Aspire V5-537P delivers super-fast everyday computing thanks to its 4th Gen Intel Core i7 processor running a a clock speed of 1.8 GHz. Providing the perfect balance between power and energy efficiency, it's the ideal CPU for briskly taking care of tasks such as browsing the web, photo editing and word processing.
When things get tough, the i7-4500U CPU can achieve speeds up to a whopping 3GHz using Intel's TurboBoost technology, making the Aspire V5 more than suitable for intensive computing tasks such as video editing and gaming.
Multitasking and intensive tasks are aided by an impressive 8GB RAM. So whether you need to run several programs at once or need the edge in performance for heavy tasks, you can rely on the Aspire V5-573P laptop.
The intuitive, accurate and responsive trackpad and keyboard makes for a great ally when it comes to gaming and fast computing.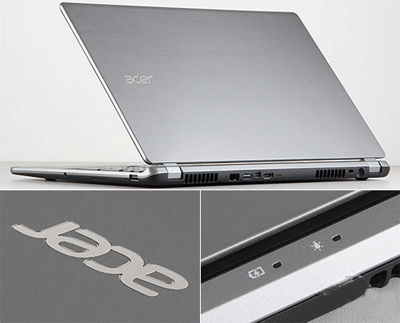 The huge 1TB hard drive in the V5-573P is capable of securing a whole family's accumulated data so you're worry free when it comes to storing all you're media, files and photographs.
Backing-up your documents couldn't be faster as the Aspire V5 features three USB ports, two of which are extra-fast USB 3.0. Capable of far faster data-transfer than its predecessors, USB 3.0 copies even the biggest files to external media in no time at all.
Thanks to built in Wi-Fi, getting online couldn't be simpler. Integrated Bluetooth v4.0 also makes connecting to your compatible tablet, mobile phone or speakers effortless. HDMI and VGA ports are also include allowing you to connect to an external monitor and enjoy your digital media on a larger screen. The Acer Aspire V5-573P gives you a true wireless experience, cable-free.