Product Information
GRADE A3
Samsung Galaxy S7 Flat Gold 5.1" 32GB 4G Unlocked & Sim Free
Key Features:
Unlocked & SIM Free
4G Ready for the fastest network speeds
Ultra-sharp 12 Megapixel rear camera & 5 Megapixel selfie camera
5.1" Quad HD screen
Super fast quad core processor + 4GB of RAM
Android 6.0 Marshmalllow OS
32GB Storage + 128GB micro SD card slot
IP68 dust and water resistance rating for those accidents
One of the highest rated camera phones of 2016
REDEFINED
Streamlined to perfection the Galaxy S7 is as beautiful to hold as it is to view. Crafted to perfection the S7 Edge is smooth and solid, creating an exquisitely strong body. The elegant curves, flowing lines a thin form of the S7 is what delivers such a comfortable and satisfying grip.
Engineered to give you the slimmest feel without compromising on screen size. The S7 features a 5.1" quad HD display. With 577 pixels per inch your content looks astoundingly smooth and crisp.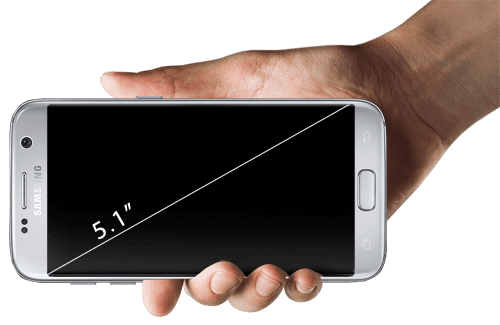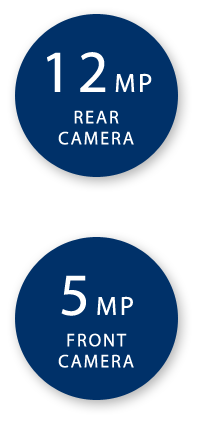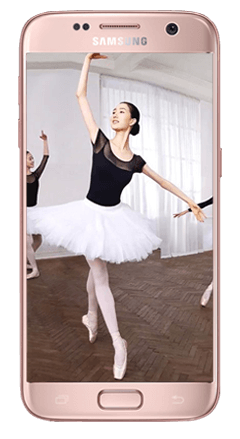 REVOLUTIONARY FOCUS
Never miss a shot again. Equipped with a dual pixel sensor instead of one the S7 can focus as quickly and accurately as you would with your own eyes. Autofocus is so incredibly fast that even the most sudden of movements are captured, even when the light starts to fade.
CAPTURE THE MOMENT
For the first time you can capture motion panoramas. Capture the moment with sweeping movements and at the same time a seamless sequence of the clearest frames. Relive the moment with motion photos, capturing three seconds before you press the shutter, you can select the moment you want to preserve as the still photo.
LOW LIGHT PERFORMANCE
Say goodbye to dark grainy photos due to lighting conditions, the S7 is designed to own the night. The wide F1.7 lens and larger 1.4µm pixels on the image sensor capture much more light, photos come out sharp and detailed.
SELFIE PERFECTION
Turn on Spotlight in Beauty mode and highlight features of your face, adjust the strength and direction of the spotlight for different effects. Capture the perfect selfie with Selfie Flash and fit everyone in the frame with Wide Selfie mode.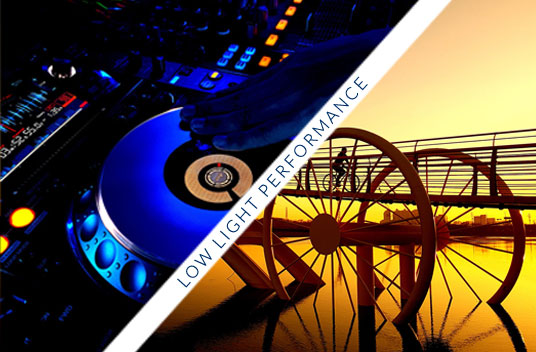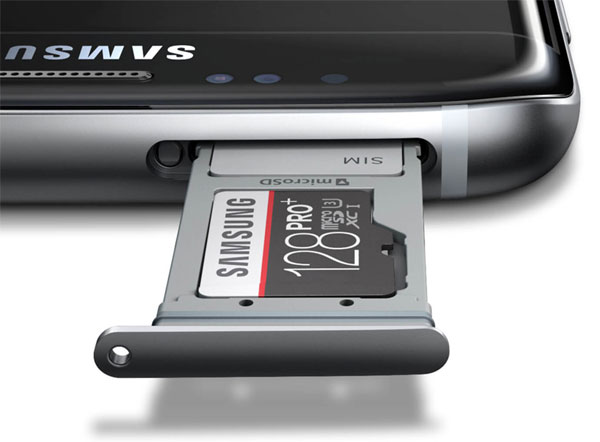 BREATH TAKING PERFORMANCE
Everything happens smoothly and faster with the S7, from launching apps, playing games and streaming videos. With a new custom CPU that's 30% faster than its predecessor, a powerful GPU that's 64% faster and increased 4GB of RAM the S7 continues to deliver you a just-like-new experience.
You'll never need to stress over clearing out your content again, the S7 has 32GB's of storage which can be expanded up to 128GB with the simple addition of a microSD card.
BUILT FOR LIFE
Take your S7 everywhere, relax its water and dust resistant. The unique design completely seals off the internal components, whilst keeping the micro USB port and earphone jack open, so you won't need to bother with extra caps or covers. Post selfies at the beach, play games by the pool and phone a taxi in the rain, you can even carry on using the phone if you drop it in water.
• Can be immersed in 1.5 metres of water for up to 30 minutes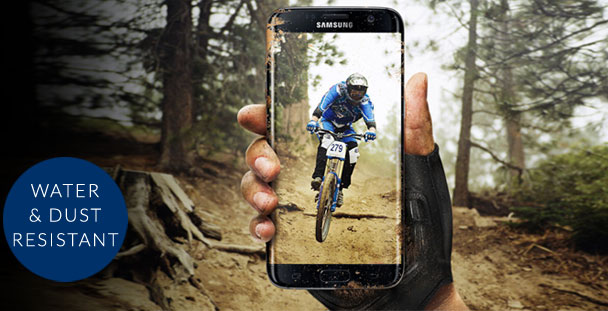 BETTER BATTERY
Listen to music and watch your favourite TV shows for hours, the S7 has a bigger and better battery than ever before. The custom CPU and advanced GPU internal components ensure the battery is used to its full potential.
Just because the S7 has a bigger battery doesn't mean charging takes longer. Built-in fast charging capabilities ensure you won't be tethered to an outlet for long, the S7 receives a full charge in just 90 minutes.