Product Information
A1 Refurbished
A1 are open boxed units which have been returned usually due to being unwanted. The units may have at very worst case have very faint minor /non-permanent blemishes. All units then undergo a full 25-point inspection by our experienced tech team ensuring they are in full working order. Once all relevant checks have been complete the units are then securely repacked ready to be resold. Please note although we can't guarantee that these units are still in their original boxes with all their original accessories we can confirm that on average 85% of our stock is still in its original packaging.
This is a graded product. A1 products have no obvious scratches, marks or dents. It will be fully bubble-wrapped for transportation and comes with the full manufacturer's warranty.
GRADE A1
PEER INTO THE FUTURE
Immerse your senses in a world of virtual reality and experience the next generation of entertainment, now. From the moment you put the VR02 headset on, you'll instantly be transported into a world of limitless possibilities with access to a huge range of VR movies, games and content on offer.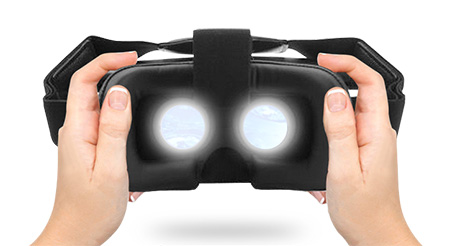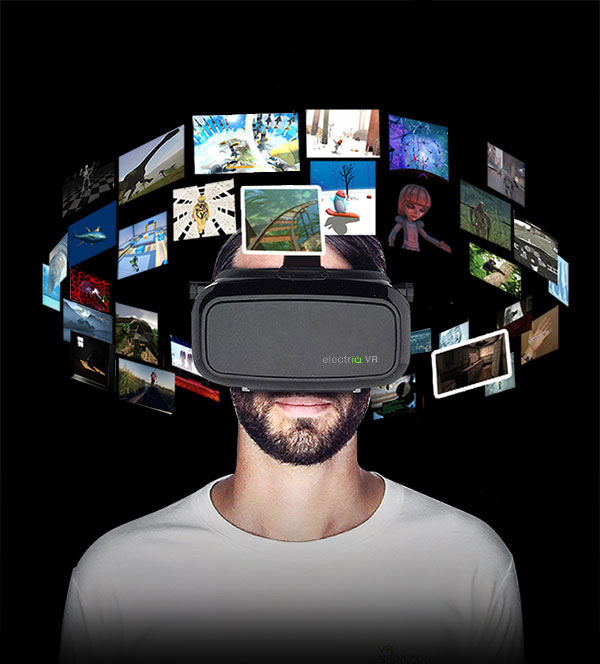 CONTENT
Surround your senses with the VR02 headset and enjoy YouTube, VR and movies like never before. It's like having your own portable IMAX theater. Best of all, you can enjoy everything as if you're watching it on the big screen. You could be sat on the sofa watching a film on the headset listening via headphones and it'll almost feel like your own personal movie screening - while your partner is watching TV beside you. Shear bliss!
The headset lets you enjoy certain games and movies in a whole new way by using your head movements to explore, aim, and interact with the 360° surroundings. Theses VR headsets are perfect for:
- First person shooter games
- Racing games
- Pilot / flight simulators
- Virtual tours and exploration
- Watching films with total immersion
CONTROL AND CONVENIENCE
To enhance your VR experience the headset comes supplied with a Bluetooth remote control gamepad. It allows you to play games, take pictures, playback movies, access in-game content features, all without having ever to remove and use your smartphone.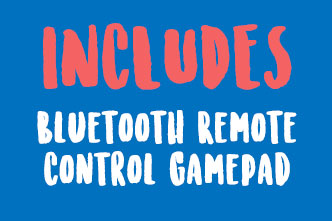 DESIGN
The VR02 is a high quality VR headset that's super comfy to wear thanks to the padded foam cushioning and clever range of adjustable features, so you can enjoy VR for long periods without any discomfort. The headset is fitted with thumbwheels for you to adjust the lens position and focus, allowing others to enjoy the same amazing VR experience on the one device. The viewing compartment is large enough to fit most prescription glasses if required. There's also a detatchable magnetic cover at the front of the headset for you to use your smartphone's camera for augmented reality games.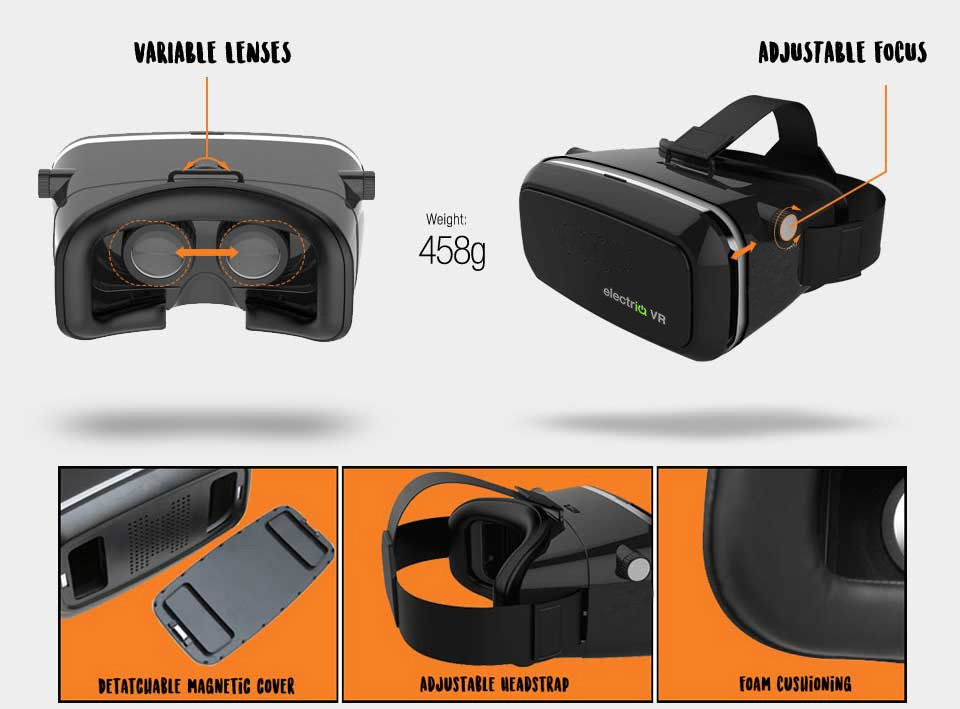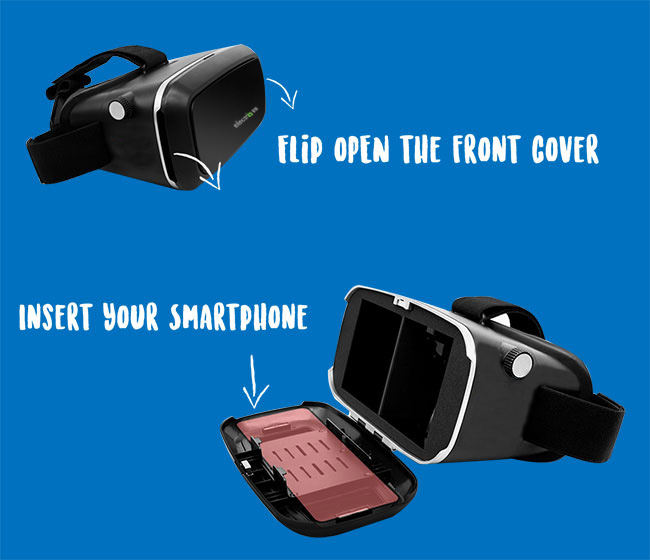 COMPATIBILITY
Unlike expensive virtual reality headsets that have built-in displays, the electriQ VR02 uses your smartphone to act as the screen. After all, most smartphones these days are highly specced, and are more than capable of delivering an ultra-smooth and immersive virtual reality experience.
If all that wasn't enough, because the virtual reality headset utilises your smartphone, you'll have access to loads of free VR apps from the Google Play or IOS App Store.
The unit is compatible with smartphones ranging from 3.5 to 5.5 inches in length.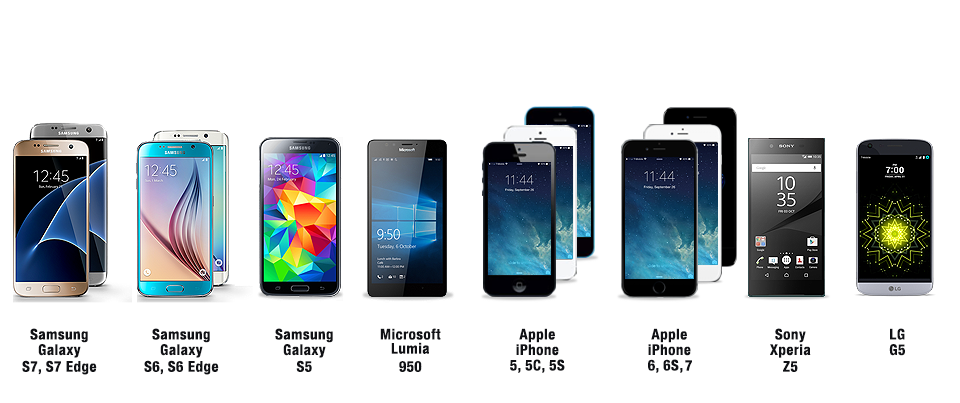 Enjoy an amazing VR experience at a fraction of the price compared to Vive
Total immersive experience when watching films and videos
360° content moves as you move your head, making you feel like you're really there!
Lots of amazing content for children to keep them entertained for hours
Makes games more engaging and challenging
Compatible with Smartphones up to 6.0" screen size
Enjoy an amazing VR experience at a fraction of the price compared to Vive etc.