Product Information
Grade A Sony Xperia XA Ultra Black 6" 16GB 4G Unlocked & SIM Free
Key Features
Unlocked & SIM Free
4G Ready
Ultra-sharp 21.5 Megapixel camera and 16 Megapixel selfie camera
6" Ultra-bright HD Gorilla Glass screen
Powerful octa-core processor
Android 6.0 Marshmallow
16GB Storage + 256GB SD card slot
Incredible low light camera performance!
Get up to 5.5 hours charge in 10 minutes using any Quick Charger UCH12
Essential Info:
Grade A
Pristine Condition
Generic Box, Handset Only
No accessories Supplied
No Charger Included
Sim Free and Unlocked to all networks
90 days warranty (extended warranty available)
Light Up Your Life
Enjoy the night life with the Xperia XA Ultra. This phone has an incredible selfie snapper that works great in low light, a large 6.0" display, a powerful octa core processor, 16GB storage capacity and a 2-day battery life. What more could you ask for? The Xperia XA Ultra will power through all of your daily tasks and more, giving you the best experience possible along the way.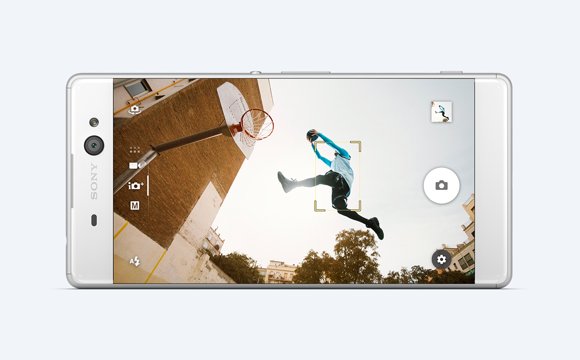 Capture Every Moment
The phenomenal 12.5mp camera is always ready to capture the best moments at the click of a button. The fast launch button is located on the side of the phone and can be used to both launch the camera app and take photos. The ultra-fast hybrid autofocus quickly locks onto a subject to freeze the action in a bright, high-quality shot.

Broaden Your Horizons
See more than ever with the 6.0" ultra-wide, nearly bezel-less screen of the Xperia XA Ultra. The screen features scratch resistant curved glass that meets seamlessly with the razor-thin metal frame. The IPS LCD display is capable of displaying 16 million true to life colours in stunning Full HD resolution; enjoy viewing your images, videos, games and apps on this fantastic screen.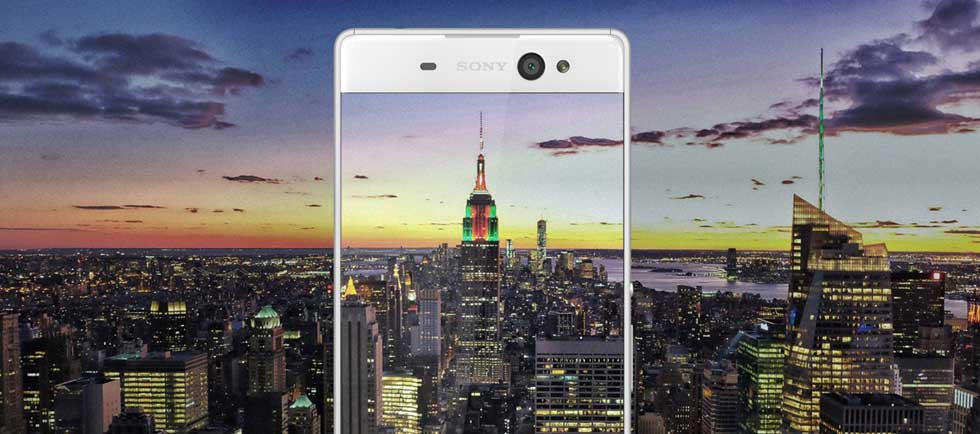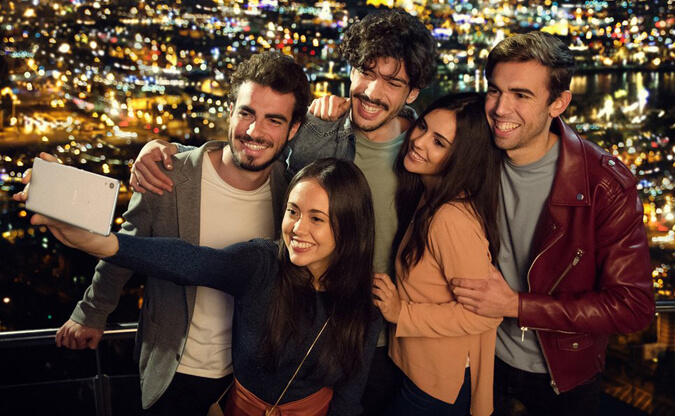 Your Story Never Looked So Good
The 16mp selfie camera has a multitude of features that give you the best looking selfies, even in low light! Experience sharp, bright and blur free selfies with the Xperia XA Ultra's smart selfie flash that illuminates both your face and the background; the intelligent gesture mode allows you to capture photos the simple way, you'll only have to raise your hand. Optical image stabilisation compensates for shaky hands and can make your videos with the selfie camera smooth and blur-free.
Flawless Design
The Xperia XA Ultra has a flawless and beautiful design which feels as good in the hand as it is appealing to the eye. The scratch-resistant glass screen curves elegantly and meets the metal frame seamlessly, whilst still being light in the hand and easy to handle. At just 8.4mm this phone is incredibly thin and lightweight, its width thickness and weight have been balanced perfectly to give you the best experience possible. The polycarbonate back and metal frame are tough and durable, meaning that you don't have to worry as much if you drop or bump your phone.

---