Product Information

SEE WHO'S CALLING
See who is at the door from wherever you are with the Wi-Fi Doorbell from electriQ.
Connected to your smartphone, you'll receive a notification whenever the bell is rung. See, hear and speak to whoever is there from anywhere in the world!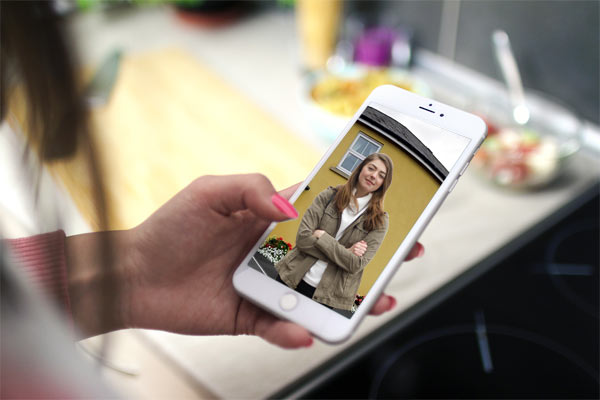 ADDED SECURITY
Give the impression you're at home, helping to secure your property. No more do you have to open the door to unwanted guests. Even if you are at home you can just as easily send them away through your smartphone.
Ideal for dark nights, if someone comes to your door you can easily speak to them without risking your safety.
ULTRA CONVENIENT
If you are expecting a delivery, but can't be at home to accept it, that's no problem! When the delivery driver rings the bell, you can answer from wherever you may be and ask them to put it in a safe place.
When you are busy at home, or in the garden, you don't need to rush to the door anymore. If your visitor is someone you are expecting you can easily tell them you will be there shortly or, if a salesman comes calling, you can quickly send them away and carry on with the task at hand.
ACTIVE 24/7
Whether someone rings the bell during the day or night, you'll be able to see clearly who is there thanks to infrared night vision technology. Many people are more cautious of answering the door during the night, but you don't need to worry any more.
The integrated motion sensor detects and records any movement. If someone approaches the door without ringing the bell, you will still be able to see who was there, whether that is the postman or a potential intruder.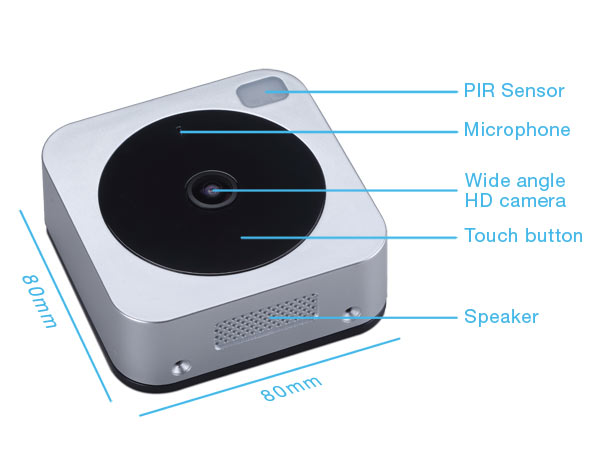 EASY TO USE
As well as providing an alert through your smartphone, this doorbell also comes with an indoor unit which delivers an audible alert. Perfect for when your phone is charging in the other room, you will not miss any visitors.
The fish eye style lens means you can see everything from your doorbell. From little children to the tallest of adults, you will be able to see everyone who calls.
SIMPLE TO INSTALL
Setting up the Wi-Fi doorbell is quick and easy. Using the existing AC/DC circuit from your previous doorbell, simply connect the wires to your new doorbell and screw the unit to the wall.
To connect to your Wi-Fi network, download the dedicated app onto your smartphone and scan the QR code provided using the camera on the doorbell.
Follow these steps and you'll be able to see who comes calling in no time!
This doorbell is designed specifically for outdoor use and will withstand humidity, rain, sleet, snow, ice, and extreme heat.
Features
Video doorbell - see who is ringing your doorbell on your phone wherever you are in the world
Two way audio so you can speak to the caller from your mobile
Infrared giving you perfect night vision
Compatible with all Apple and Android smartphones
Optional Chime kit available
Remotely open the door-with the unlock function!