Product Information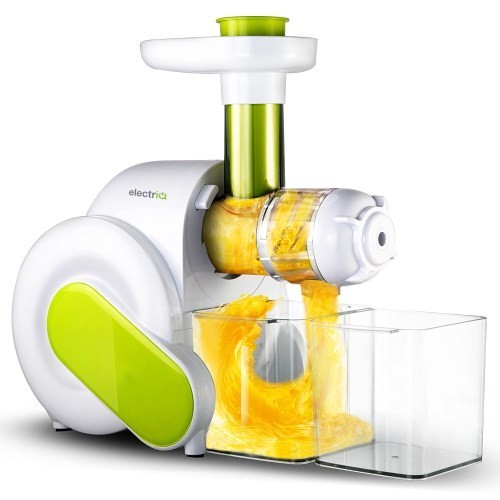 The ElectriQ horizontal slow gear juicer cold presses fruits, vegetables, grasses and leafy greens and can also create delicious nut milks. The low speed auger masticating technology extracts the healthiest, most nutritious juice and you can also get a 6 in 1 accessories pack that turns it into much more than just a juicer!
How does it extract such healthy juice? Put simply, it crushes and squeezes the juice using a slow spin speed (only 80RPM!) to make sure all the nutrients from your fruit, vegetables or wheatgrass are retained during the juicing process. Youd probably think faster is always better, but thats not the case with juicing! Faster spin speeds create friction speed, which kills all those healthy nutrients, so the slow spin speed of this juicer is perfect.
Why is this juicer better for juicing wheatgrass? Thats a pretty simple one to answer! Juicing wheatgrass (or any other leafy greens!) in a horizontal juicer creates less froth so you dont need to spend time straining your juice. If you try and juice wheatgrass or leafy greens in a vertical juicer youre going to spend quite a lot of time straining out all the froth that will be created!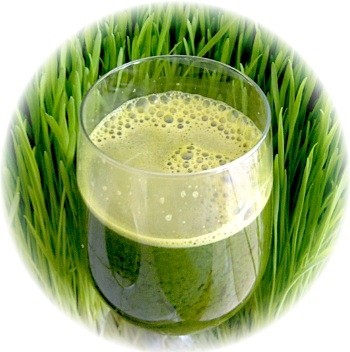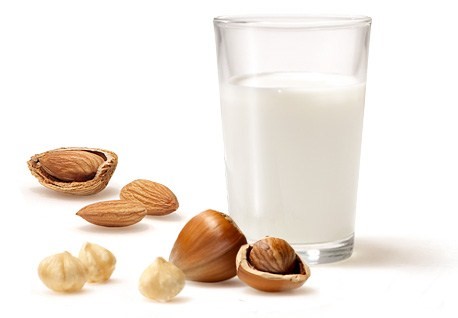 What else can I make (other than juice!)? Youd be surprised by how much you can make with this juicer! You can ditch all those processed milks and make your own 100% nut and soy milks. There will be no added preservatives, your milk will be healthy homemade nut and soy goodness! But thats not all you can do...you can get a handy accessories pack that opens up even more possibilities.
Its BPA free! This means that all the plastic used for parts of this juicer are BPA free which means there is no risk of any plastic chemicals seeping into your juice!
Why is this juicer right for you?
Retains all the healthy nutrients
Great for juicing leafy greens and wheatgrass
Quiet and energy efficient
Easy to clean and store away
Super strong auger and juicing screen
Makes soy, almond or other nuts milk
It can also extract juices from aloe and pine needles
Transparent plastic lets you to see the whole juicing process
Comes with healthy recipes and a nutrition guide
BPA Free plastic so no nasty chemicals can seep into your juice
12 months warranty
Whats in the box?
Cold Press Juicer
Instruction Manual
Juice Tank
Pulp Tank
Cleaning Brush
Dimensions: Depth 33 x Width 17.7 x Height 34.8cm

Download Instruction Manual