Product Information
PIECE OF MIND
Introducing PIECE, a credit card-sized device that basically lets you add an extra number to your existing Smartphone. Simply insert a second sim card into PIECE, connect via your smart device and control your new sim card with the dedicated PIECE app. PIECE is designed to work with any Bluetooth-enabled Android or iOS device including tablets.
This clever device is ideal for those who own an Apple phone but want to enjoy all the benefits of a dual sim. Dual sim is especially useful when abroad because anyone at home can reach you immediately and cheaply, plus you can also chat with local friends without incurring expensive roaming charges.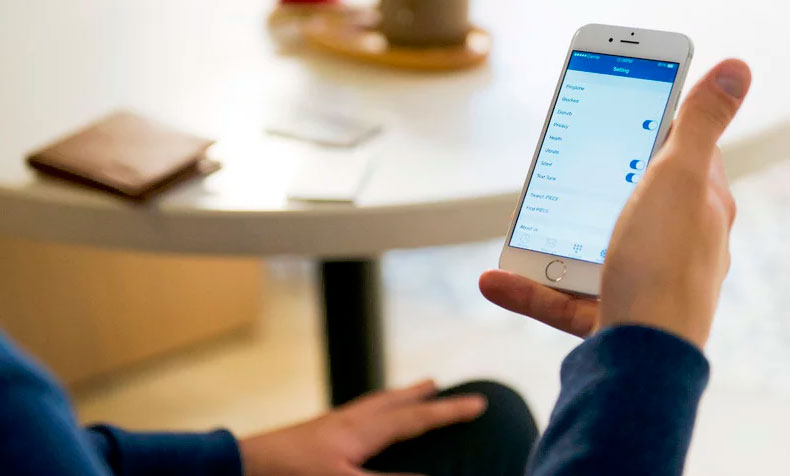 CONTROL VIA USING THE APP
Once you've inserted your second SIM card into PIECE, you can then pair it with your existing Smartphone using the dedicated app, where you'll be able to add all your contacts and make calls and SMS messages. Plus, the app lets you know the status and remaining power of your battery in real time.
SMALL YET MIGHTY
PIECE has been designed to be as thin as possible so that it fits seamlessly in your pocket or wallet. Despite its compact size, this model features a rechargeable 550mAh lithium ion battery that boasts up to 150 hours on standby.
FIND YOU PHONE OR WALLET
Use PIECE to locate your smartphone or vice-versa. This handy device features a distance triggered alarm system that sounds if your Smartphone and dual sim adapter are ever more than 10m apart. Perfect for those who are prone to losing their phones or wallets.
Key Features
Add an extra number to your existing Smartphone
Simply add in a second sim and use the app to make calls and messages
Compatible with any Bluetooth-enabled Android or iOS device including tablets
Small enough to fit into your wallet or pocket
Bluetooth 4.0 connectivity
Impressive battery - Up to 150 hours standby
Sounds an alarm when smartphone over 10m apart
Note: PIECE is not compatible with mobile data, your main sim will have to handle that. PIECE can only make phone calls and send SMS messages through the PIECE app.