Handbag Light
Stop Searching and Start Finding
The Handbag Light
Rummaging around blindly in your handbag? The handbag light will put an end to your frustration and help you find your essentials in no time.
How does it work?
This nifty little light will automatically illuminate when opening your handbag or from an approaching hand. The light is controlled by a sensor which automatically switches off after 15 seconds!
Super Light and Simple to Attach
With a smooth, super light, contoured design the handbag light is easily transferable from bag to bag. There are two easy ways to fix this cute little light into your bag, either hang it or clip it.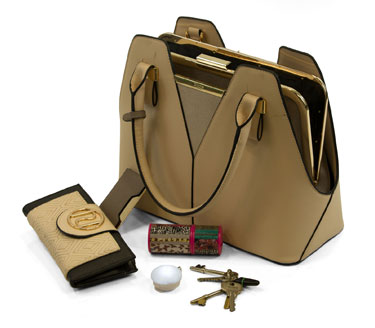 Say farewell to constant rummaging around in your bag

Gives instant visibility into the depths of your handbag

Automatically lights when bag opens or from an approaching hand

Switches off after 15 seconds to save battery life

Simple to attach, hang or clip inside the bag
Say farewell to constant rummaging around in your bag

Gives instant visibility into the depths of your handbag

Automatically lights when bag opens or from an approaching hand

Switches off after 15 seconds to save battery life

Simple to attach, hang or clip inside the bag