WELCOME TO VIRTUAL REALITY
Here you'll find advice, deals and more for everything Virtual Reality
What is VR?
Virtual Reality takes your gaming, film and viewing experience to a whole new level. Specially designed VR headsets provide you with a completely immersive first person experience, whether you're exploring a real life landmark, or enjoying a futuristic game.
Most VR headsets allow you to attach your smartphone to play a wide variety of VR content. Simply pop on the headset, hit play and you're transported to a whole new world, all from the comfort of your own home.
Head tracking technology means you can enjoy 360° degree videos where the surroundings change as you look around!
There are plenty of amazing ways in which you can enjoy Virtual Reality, and as more VR products are produced the list will continue to grow. Here are some of the best VR experiences: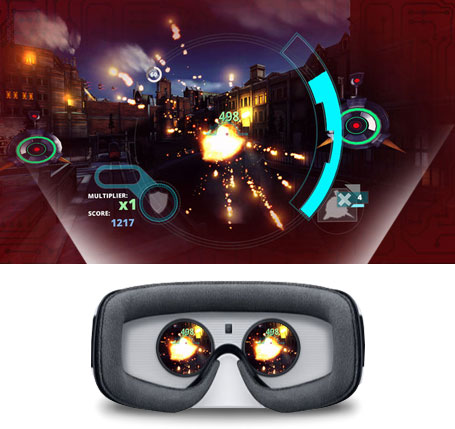 GAMING
Gaming has never felt so real. VR lets you play games with complete focus, cancelling out everything that would normally be in your peripheral view when gaming on a regular screen. Head tracking technology means as you move your head the view changes, putting you more in the gaming world than ever before. Enjoy racing, FPS, exploration and many more games with even more to come!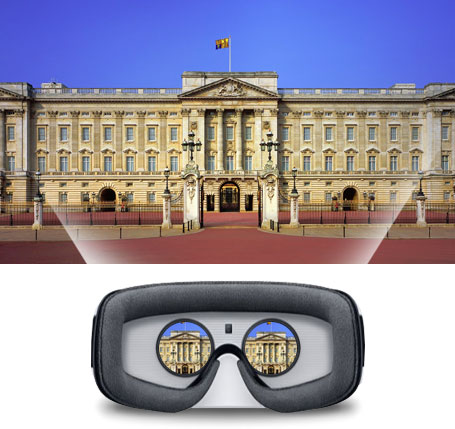 EXPLORATION
Ever wondered what it would be like to see a famous landmark up close? To walk around it and enjoy it's every angle? Now you can tour Buckingham Palace, take in New York or enjoy a Mediterranean cruise from your own home! Soon you'll even be able to explore a property you may want to buy or rent without needing to visit.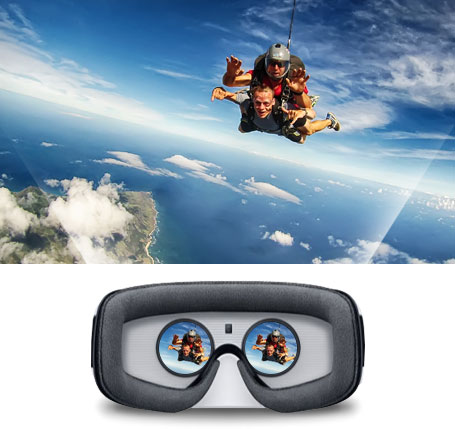 EXPERIENCES
Have you ever wanted to bungee jump? Perhaps sky dive, or ride a rollercoaster? No? We don't blame you. But now you can enjoy all of those adrenaline rushes whilst keeping your feet firmly on the ground thanks to VR. Fancy something a little less scary? Flight simulators feel more real than ever when experienced through VR but shouldn't leave you quite as scared.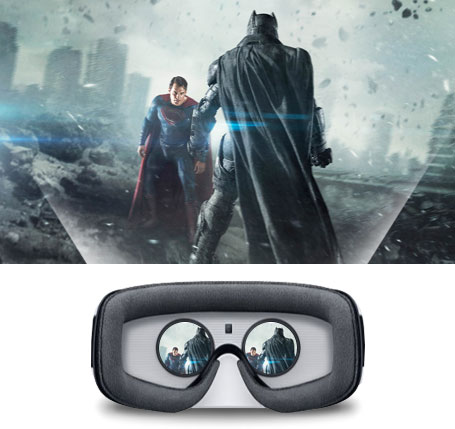 360° VIDEO
There are thousands of 360° videos available online that put you at the centre of some incredible settings and let you look around. Take your pick from land, air, sea or space and take in some out of this world views… Literally.
There are lots of new VR products appearing all of the time, but which one will be the one for you? There are several features you should look out for if you truly want an immersive VR experience.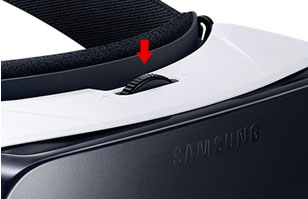 ADJUSTABLE LENSES/FOCUS
Adjustable lenses or focus means you can fine-tune the VR content so it's displayed perfectly for your vision. Blurry content makes for a poor experience so make sure you can adjust it to suit you.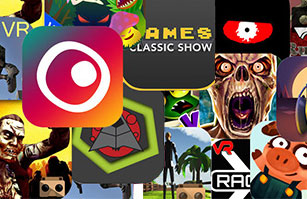 SUPPORTING APP
A VR headset is pretty useless without any games or footage to enjoy so make sure you've got a good source of VR content. Lots of VR headset developers, such as Homido or Samsung, have apps with their own content or links to the best stuff so look out for those.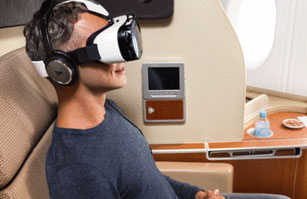 COMFORT
Perhaps one of the most important features is how comfortable the headset will be! Nothing will spoil your VR experience more than if you have to remove the headset every few minutes due to a poor or uncomfortable fit. Padding around the lenses and adjustable head-straps are a must!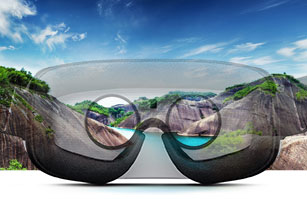 FIELD OF VIEW
VR headsets with a large field of view offer the best immersive experience and depth of view. The more of the content you can see at any one time the more realistic it will feel. Quite simply, the larger the field of view, the better the experience.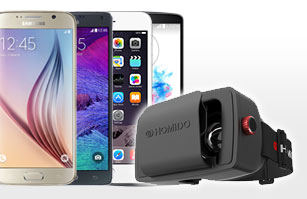 COMPATIBILITY
Some headsets are tailored towards certain phone / device designs so make sure the headset you've got your eye on will fit the device you plan to use. This is particularly important if you've got a larger smartphone such as an iPhone 6 plus.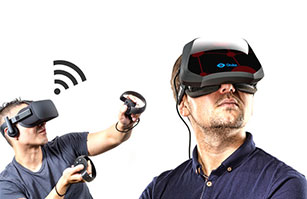 Wired Vs Wireless
There are two main types of VR headset, wired and wireless. Wired, or 'tethered' headsets connect to PCs for better graphics and responsiveness, and a better VR experience. This option is more expensive than the wireless alternative though, which you simply attach your phone to.