Powerline Buying Guide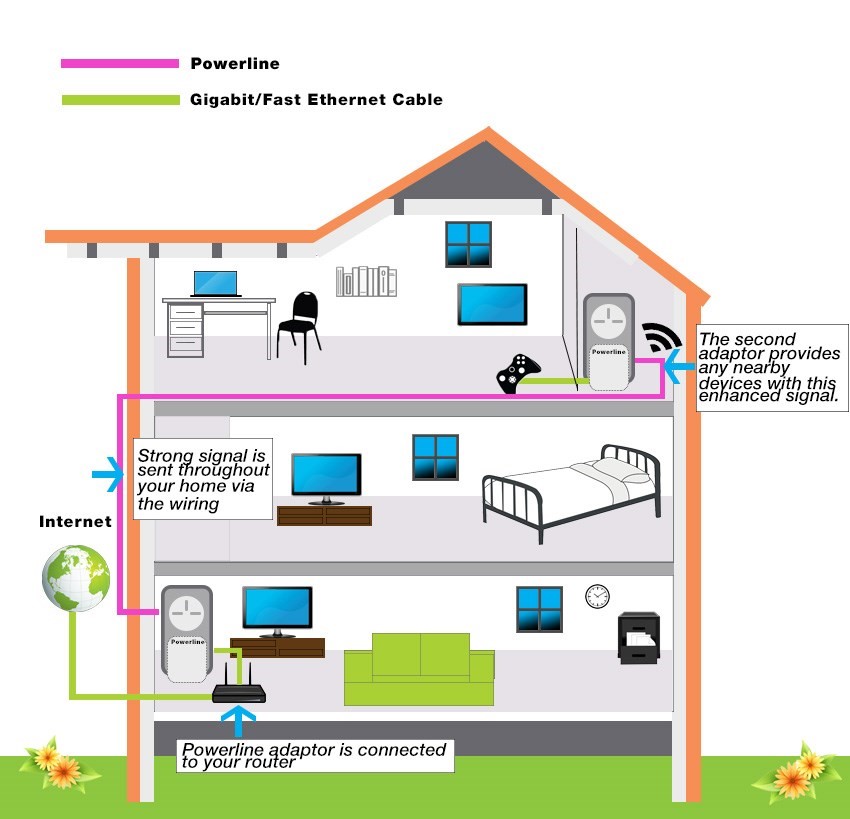 Powerline adaptors turn the electrical wiring in your house into a speedy network, and will revolutionise the way you download movies, TV programmes and browse the Internet in your home. basically put, if you want the internet in a room or rooms that are far away from your router this is the solution for you.
All you need to do is connect an adapter to the router and another one closer to the device that you want to get online.
Powerline kits are either sold as a double pack containing a sender and receiver or separately. There is no limit to the amount of receivers on a single network. The sender unit is plugged directly into a mains plug with an Ethernet cable connecting it to the router. The receiver is then plugged into any free plug socket near the device you want to connect and Voila you have a much faster download speed for the device that you`re connecting than over wifi.
Kits range in speed from 200 to 650 Mbs or Megeabits per second and you should match the powerline to the speed of your router to ensure they`re compatible. 200 Mbps is fine to use for basic internet browsing whereas you should consider 500-650Mbps for heavy downloads, gaming or Smart TV`s and Streaming.