PORTABLE POWER BANK


All power banks have micro USB ports and most have regular USB ports to charge all devices.

Can your phone last the day on one charge? Probably not these days, so having a lightweight portable charger is essential.

Lightweight and easy to use! Simply plug in the cable and your phone will instantly charge.

Perfect for having as backup power in the car for emergency use or handy to have in your bag to charge on the go.

Works with all phones! Simply plug in its cable and charge away instantly.
HOVER OVER IMAGES BELOW TO SEE MORE
WHAT IS mAh (milli Ampere hour)?
mAh stands for milli Ampere hour or milli Amp hour. It is a measure of a battery's energy storage capacity. If you think of a battery as a small fuel storage tank, which in a sense it is, mAh is a measure of how much "fuel" the battery holds.
Perfect and Portable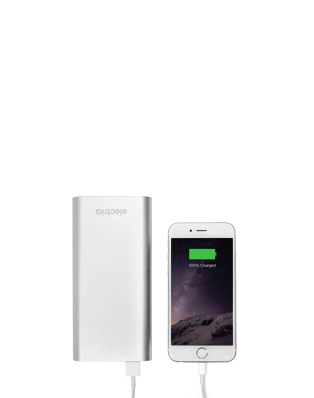 5200mAh will give most smartphones a full charge and more
LED battery level indicators
built in
9cm X 5.5cm with USB & Micro USB ports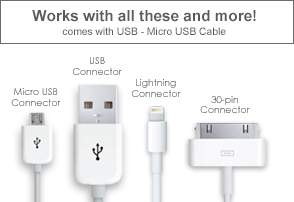 Compact and Powerful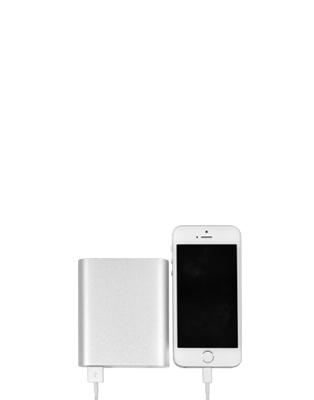 10400mAh will charge most smartphones 3+ times!
LED battery level indicators
built in
9cm X 8cm with USB & Micro USB ports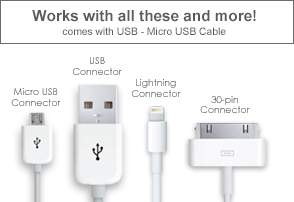 Perfect for long trips and days away from any power source.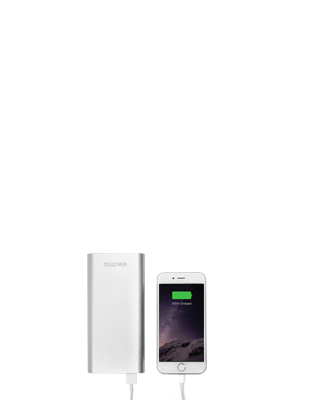 Our most powerful power bank!
20800mAh will charge most smartphones 5+ times!
LED battery level indicators built in
16cm X 8cm with USB & Micro USB ports