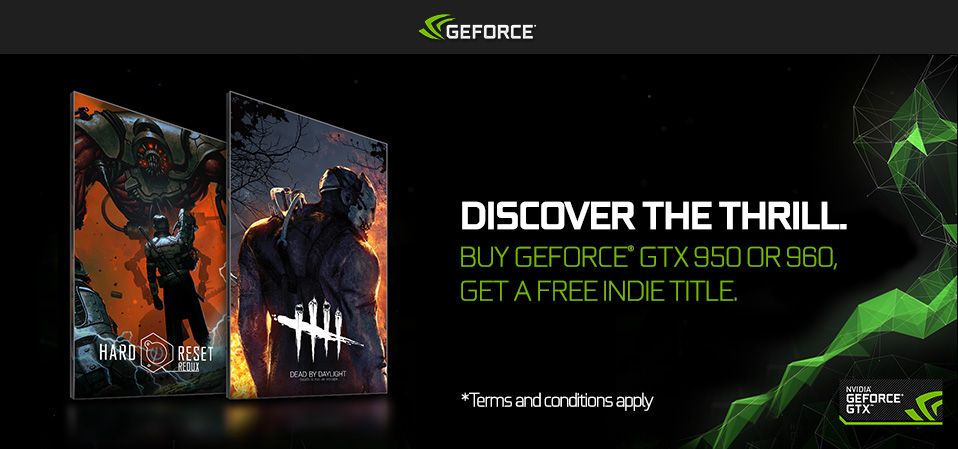 GET DEAD BY DAYLIGHT OR HARD RESET REDUX WITH A QUALIFYING GEFORCE GTX 950/960 PURCHASE.
Dead by Daylight and Hard Reset Redux are leading a new generation of indie titles with riveting action and unique gameplay. Get in the game with GeForce GTX and experience the best that indie gaming can deliver.
More powerful than any console, the GeForce GTX 950 and 960 deliver advanced technology and exceptional performance as you battle legions of cyborgs or evade an unstoppable serial killer. Now, for a limited time, get either Dead by Daylight or Hard Reset Redux when you buy a GeForce GTX 950 or 960 graphics card, or a notebook powered by a GeForce GTX 950M or 960M GPU.