Product Information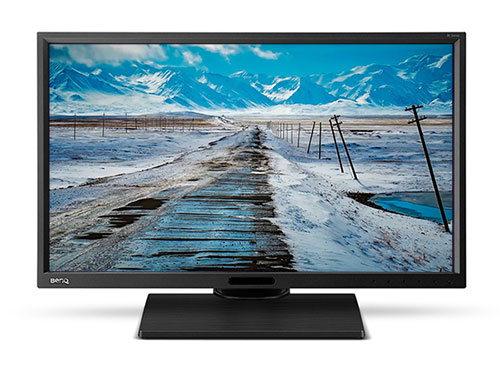 Increase productivity and see you work come to life with the BenQ BL2420PT QHD Designer Monitor. Built with design in mind, this 23.8" monitor delivers exceptional service for any project with incredible resolution, amazing colours and a wide viewing angle. Offering modes to enhance projects from design to animation, this is the perfect monitor for any application.
BEAUTIFULLY DETAILED
Delivering 2K QHD resolution, the BL2420PT shows you incredible detail from any project with explosive colours and much more to make your experience even greater. With 10-bit, 100% sRGB, you'll enjoy an even wider colour range with fantastic precision.
IPS technology gives you the ability to work from more angles, making sharing work and working in groups much easier. With an expansive 178° viewing angle, you can make the most of your display from any angle.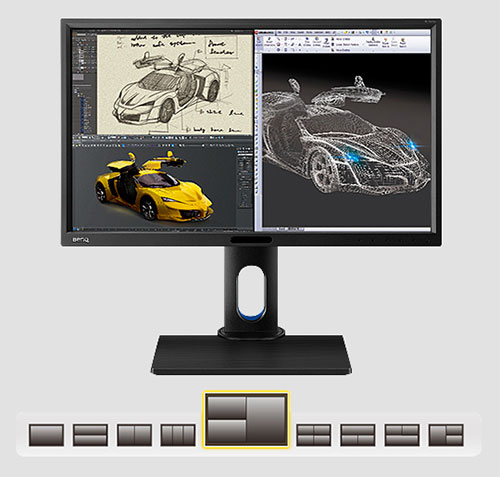 BUILT FOR DESIGN
By providing a range of display solutions, you can choose the perfect settings for your task quickly and easily, helping you to see every detail in your work. Precise and accurate results are delivered via the CAD/CAM mode, offering brilliant contrast on 3D lines compared to the rest of your display. Highly detailed in production, your results will offer more than ever before.
Animation, video and graphic arts modes provide the optimum features and preferences to allow for greater precision and colour in any task, helping to increase productivity overall.
Work on several projects side by side using BenQ's picture-in-picture technology, for greater results. You can even work on projects from different sources, all through the same display.

INTUITIVE DESIGN
Comfort and productivity go hand-in-hand. The BL2420PT gives you the ability to adjust the height, position, angle and plenty more through its ergonomic design, resulting in a work environment that is a pleasure to work in.
Auto-Pivot detects the orientation of the display, automatically pivoting so the image fills the screen. Reducing eye strain and delivering more detail, this feature offers brilliant convenience as you work with greater accuracy in your results.
Features
Screen size - 23.8 in
Ports - HDMI, DVI, USB 2.0, VGA
Aspect Ratio - 16:9
Brightness - 300 cd/m2
Dimensions (HxWxD) - 524.9 mm x 563.2 mm x 239.5 mm
VESA compatible - 100x100 mm
Maximum Resolution - 2560 x 1440
Response Time - 14 MS