Netgear Wireless Access Points
Netgear access points can be configured in minutes making them easy to add to any existing network. As well as converting wired networks to wireless networks, access points can be fitted to expand wireless coverage for larger installations, which is ideal for hotels, schools, and enterprises.
If you have a non-wireless router and want to add WIFI then an access point is a cheap, easy option as long as you have a spare Ethernet port available.
Netgear
The Arlo range of cameras from Netgear are a great range of cams with solutions and kits for indoors and outdoors and a range of different user types from small business to home users.
All of these cameras and kits are easily controlled through a very intuitiuve app, whether you're using a smartphone, tablet, or computer, a click or two is all you'll ever need to check in. Connect up to 15 cameras to the cloud. Live stream up to 5 cameras at a time. Arlo has everything it takes to make safe simple.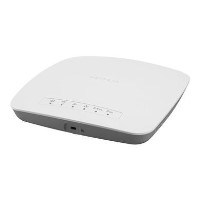 £97.46
Only
£64.97

FREE Delivery
Find Out More