Product Information
A1 Refurbished
A1 are open boxed units which have been returned usually due to being unwanted. The units may have at very worst case have very faint minor /non-permanent blemishes. All units then undergo a full 25-point inspection by our experienced tech team ensuring they are in full working order. Once all relevant checks have been complete the units are then securely repacked ready to be resold. Please note although we can't guarantee that these units are still in their original boxes with all their original accessories we can confirm that on average 85% of our stock is still in its original packaging.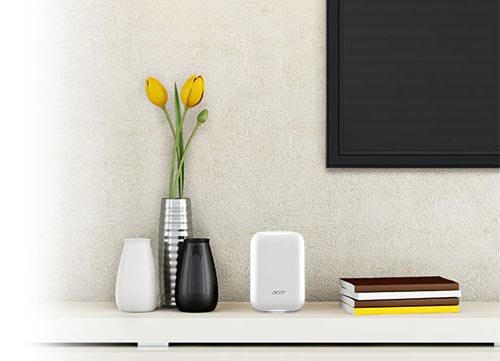 Harness the power of a desktop computer, but without the bulky components with the Revo One compact PC.
Gone are the days where your PC takes up a huge amount of space in your home or office. With such a small and convenient design, you'll wonder how you ever managed before. With its small design, you'll not only get a powerful PC, but one that looks great too.
A World of Entertainment
The Revo One is the ultimate entertainment hub. Despite being smaller in height than a DVD case, you shouldn't take its tiny appearance for granted.
This PC's 7.1 channel audio hardware has the power to pump out brilliantly strong audio to immerse you in movies and games. It will also stream smooth, high-resolution visuals to match, making it perfect for watching movies, showcasing photos and playing music, all from one place.
It's not only great for playing your media files either, there's a huge space to store them too. An enormous 2TB hard drive means you can store up to 1,000,000 photos!
This PC's possibilities are incredible.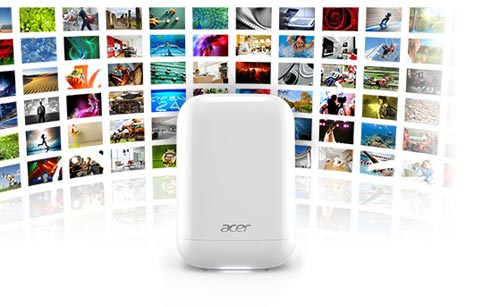 Big PC in a Tiny Body
It's not all about entertainment and fun when it comes to buying a PC and the Revo One understands that.
With Windows 8.1 you can easily use everyday programs for work and other everyday tasks. The 4 GB of RAM ensure smooth running and easy multi-tasking so you can get those jobs done and enjoy the entertainment benefits sooner.
The Intel Core i3 Dual-Core processor works hard to give you pain-free performance and effortless browsing and processing.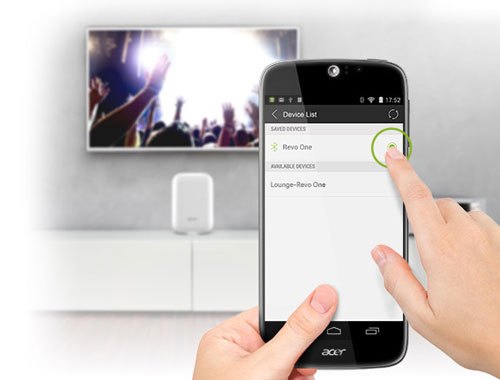 Take control
Take control of the Revo One with your smartphone or tablet to play, pause, fast-forward or rewind your files.
Simply download the dedicated app to turn your device into a handy remote controller and be in charge of the entertainment from the comfort of your seat.
The compact design means you can use your PC from a distance, without being tied down to a desk. Connect a wireless keyboard and mouse so you can easily write emails, documents and control your PC in any way.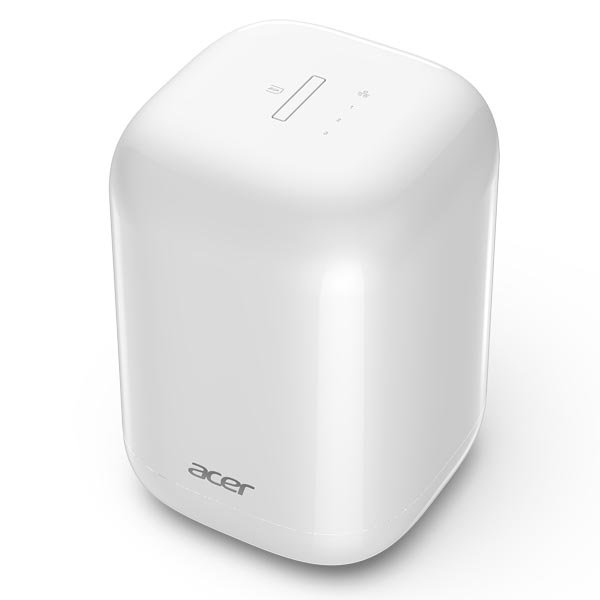 Style and substance
Design is just as important for many of us when we're shopping for PC's. We don't want a big, chunky and ugly dektop PC in our living room or office. The Revo One gives you the perfect combination of power, performance and good looks.
With a height of just 155mm, this PC can be stood almost anywhere. Slide it behind the TV or down in a corner so it is out of the way, or if if you decide to stand it in full view, you don't have to worry about it obstructing your view thanks to its compact and svelt design. It really will fit into any nook or cranny.
Key Features:
Intel Core i3-4005U Dual-Core processor
RAM - 4GB
Hard drive - 2TB
Operating System - Windows 8.1
Connections and Ports:
4 x USB (2 x v3.0, 2 x v2.0)
1 x DisplayPort
1 x HDMI
Network (RJ-45)
Dimensions:
H 155 x W 106.5 x D 106.5 mm