Product Information
TRANSFORM FROM NON-TOUCH TO TOUCH
Why upgrade to a touch screen laptop or PC when you can simply transform your existing device into a touch screen with the simple addition of the Air Bar. A far cheaper alternative to upgrading to a touchscreen. Plus with the Air Bar you can use anything to touch with, unlike standard touch screens.
The Air Bar can be used on any 15.6" laptop or PC that is powerful enough to run Windows®10, 8.1 or ChromeOS™ operating system.
ENHANCE YOUR EXPERIENCE
Pinch, zoom, swipe, swipe, scroll and tap.
The Air Bar can recognise your gestures with whatever you use.
Get into the motion and use a paintbrush to mimic your style. Cooking in the kitchen and need to scroll through a recipe? There's no need to remove the oven gloves. Hard at work and need to zoom in on some plans or blue prints? The Air Bar can recognise your gestures through your work gloves.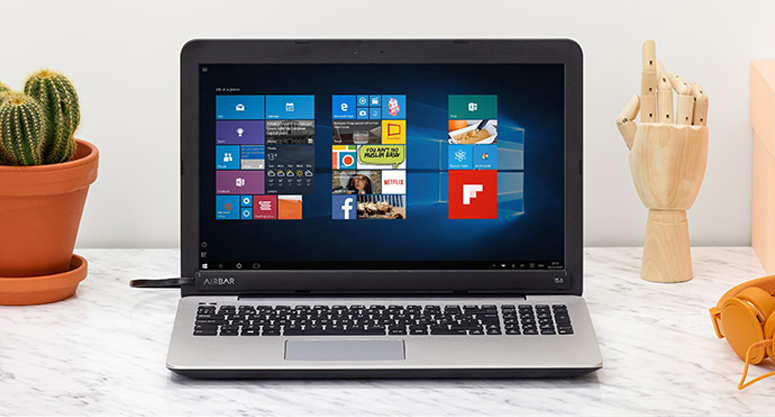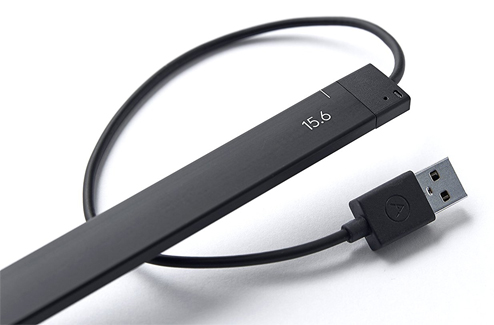 PLUG + TOUCH
Setting up the Air Bar couldn't be simpler!
The Air bar plugs into a USB port and the bar its self sits upon your laptop under the display, latching into place magnetically. There's no calibration required, no special touch areas, it couldn't be easier. You can leave the Air Bar plugged in, just remember not to close your laptop!
HOW DOES IT WORK?
The Air Bar projects an invisible light field on to the surface of your laptop or PC display. The Air Bar then reacts to any disturbance within this light field, which is why you can use anything from gloves, a paint brush and even oven mitts to touch. This is all thanks to Neonode's zForce AIR™ technology.
Features:
Turn your laptop into a touchscreen
Pinch, zoom, swipe, scroll and tap
Works with anything, use fingers, gloves, brushes etc.
Touch without glare & battery drain
Simply plug and touch
No calibration, no special point places, easy to use
Projects an invisible light field onto the surface of your display
Interact with Windows 8 and 10 gestures
Cost effective alternative opposed to upgrading to a touchscreen
Display size supported: 15.6"
Works with any PC powerful enough to run Windows 8 or 10 and chromebooks
Limited functionality on OS X®