Product Information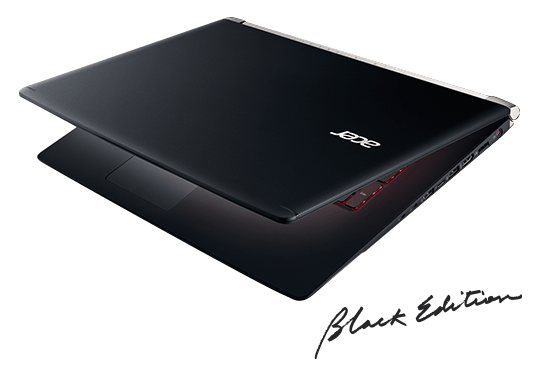 Gaming - Now In Black
This ultra-powerful 17.3" laptop from acer is the perfect solution for all your high-end gaming needs. This laptop can run all of your favourite software with ease and will never lag behind the competition thanks to its powerful i7 processor. The signature design of the Acer Aspire V Nitro is aesthetically pleasing and exemplifies the raw power of this excellent gaming machine!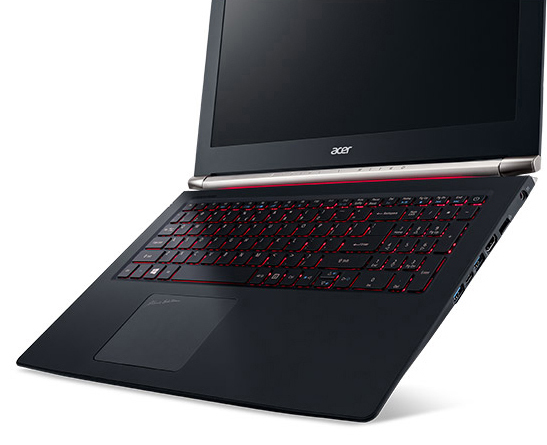 Innovative design
The Nitro sports an attractive red LED bar which is the centrepiece of this extremely powerful PC's body design. This dramatic, yet stylish design is sure to please the eye and inspire to live victoriously no matter what game you play. The striking exterior design mirrors the immense power of this laptop's interior hardware.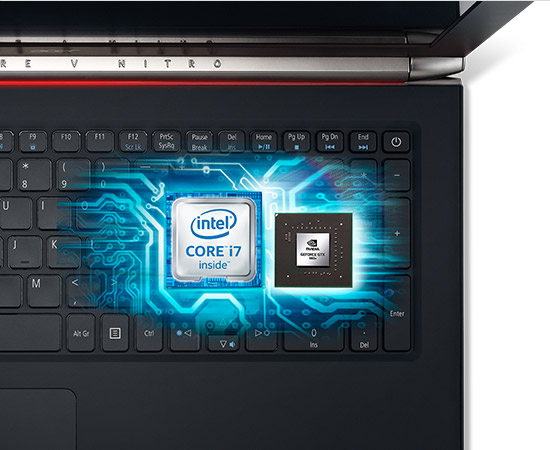 High-Octane Performance
Power through your most demanding tasks and software such as video editing and high-end gaming thanks to a powerful Intel i7-6700HQ processor, NVIDIA GeForce GTX 960M 4GB graphics and 8GB RAM. A cutting edge 128GB SSD card coupled with 1TB HDD gives you plenty of high speed storage, allowing you to access all of your favourite apps, games and programs faster.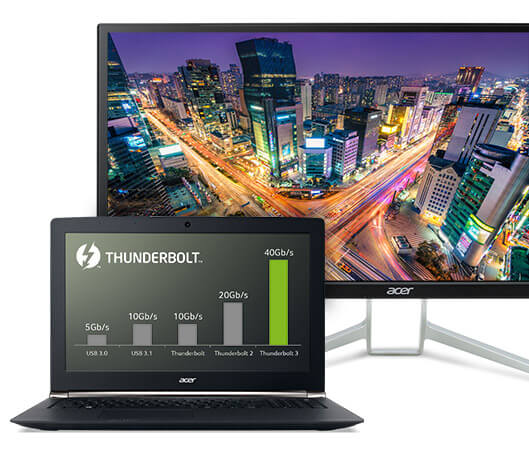 The Power of Thunderbolt 3
What is 8x faster than USB 3.0, delivers incredibly fast data speeds, can be used for USB, DisplayPort and PCI-E connections? The Acer Nitro Thunderbolt 3 port. This port can also be used to stream 4K-resolution videos to up to two 4K monitors, giving you the best quality video possible. Use the fantastic Thunderbolt port to not only charge your laptop, but any connected device too!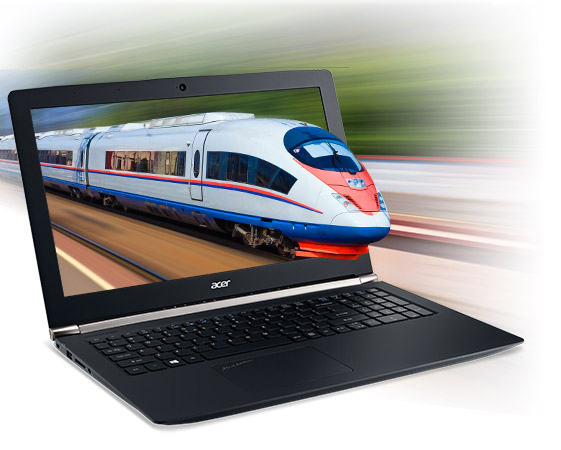 Ultra-Fast Wireless Internet
This laptop utilises super-fast 802.11ac and Multi-User MIMO wireless technologies, that work together to maximise your internet speeds. Faster connection speeds give you an edge when gaming, with no lag and increased performance victory is closer than ever.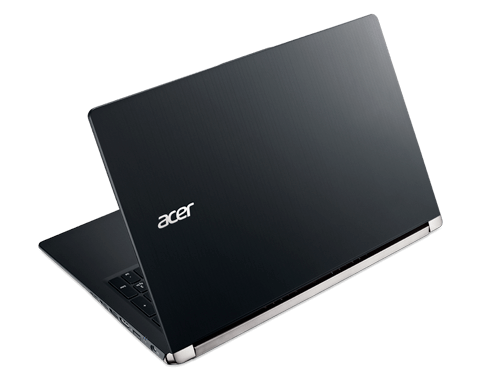 Superior cooling
DustDefender technology reduces dust build up to extend the laptop's life. The dual fan cooking system greatly increase airflow with ultra-thin (0.1mm) metal fan blades that are designed to flex like aircraft wings. Not only does this increase airflow for superior cooling, but it also reduces drag and fan noise allowing you to play in peace.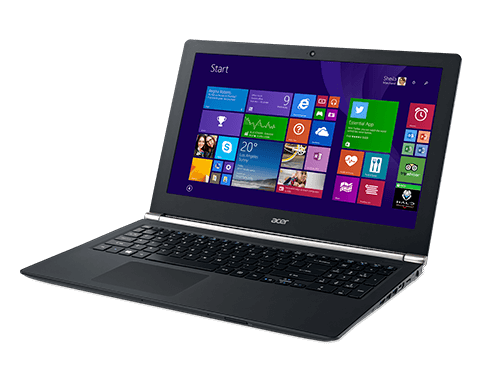 Breathtaking Detail
The 17.3" display is sure to bring out the best of everything on-screen with its fantastic Full-HD resolution. Acer ColourBlast technology gives you 100% Adobe RGB colour, giving you twice as many colours than the average laptop; superb, true-to-life colours are available with the Acer Nitro Full-HD display.
Screen size - 17.3 in - 1920 x 1080
Processor - Intel Core i7 6700HQ - 2.6 GHz 3.5 GHz
RAM - 8 GB
Hard Drive - 1 TB
Operating System - Windows 10
Optical Drive - Blu-Ray
Graphics - GeForce GTX 960M